Download this report to find out what are currently the main concerns for those companies providing and using finished vehicle logistics services around the world. Based on an extensive survey of companies in Asia, Europe and North America, the results give an overview of the key trends affecting the sector and the sentiment in the market as a whole
Carmakers continue to face volatility in the supply of parts and materials and there are capacity and labour constraints affecting the timely delivery of their vehicles when they leave the assembly plant. The latest survey from logistics provider RPM and Automotive Logistics points to volume volatility, labour shortages and capacity constraints as factors explaining the continued caution and restraint evident across the industry when it comes to investment in the latest technology and sustainable initiatives.
Carmakers are still looking for adequate supplies of semiconductors since the first pandemic shut down factories and they cancelled orders. That has limited production at the leading carmakers and forced many to revise their annual production forecasts.
There are further uncertainties created by the ongoing war in Ukraine, the impact of severe inflationary effects on businesses and consumers, all of which is now likely to be compounded by a period of recession across most advanced economies.
Added to which, the automotive and logistics industries are still struggling with staffing levels and recruitment. This is having a major impact on the production and transit of goods, not least in the transport of finished vehicles by road and rail.
Download this survey for exclusive highlights including:
The top three challenges for both users and providers of finished vehicle logistics services according to region
Insights into how charter rates and fuel shortages are affecting the sector
Investment plans for technology and labour
Concerns for the adequacy of the EV charging infrastructure
This survey was compiled in partnership with RPM.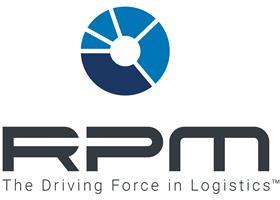 With over a decade in the Finished Vehicle Logistics space, RPM is one of the fastest-growing full-service logistics companies in North America and Europe, specialising in finished vehicle transport. The company addresses customers' shipping needs by matching available capacity and meticulously but efficiently providing complete origin to destination execution to every logistics and distribution challenge.
Download your copy of the report below