The record-low inventory at US dealerships caused by production shortfalls as a consequence of the semiconductor shortage has refocused the importance of outbound visibility tools to the dealership network, according to speakers at last week's Finished Vehicle Logistics North America conference, held in California.
Dealers are more intent than ever on learning exactly where the vehicles they are selling are in the outbound supply chain.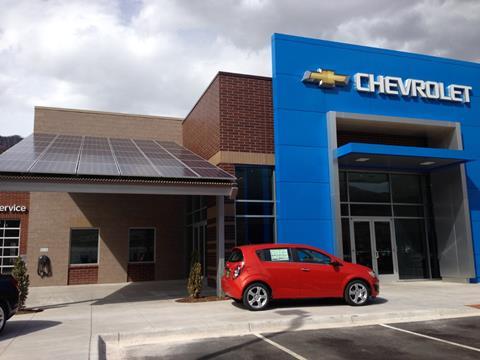 "Our dealers are signed so deep into the pipeline, much more than they have been before," said Sara Nader, Chevrolet field marketing manager for GM. "So, more than ever, they are very sensitive about where that vehicle is and when it is going to arrive because they are using that to set customer expectation. If we get that wrong the customer is acutely aware of the vehicle being late and they want to know why."
Brand loyalty is as important as its ever been but Nader said that the ordering and allocation process was now much more critical. While in the past missing an allocation was painful, it was now almost fatal.
"You need that unit to sell it and to continue to earn more," she said. "When you couple that with limited production you need to make sure you are ordering that vehicle correctly the first time."
GM's dealers now need to be very careful that they have bankable, buildable orders, according to Nader. There is no flexibility left across the dealer network to trade in exchange to fulfil customer orders.
There are also legal ramifications for the OEMs. Nader said that for GM to go to market and publicly declare that new vehicles were arriving weekly meant it had to prove that they were indeed on target with their ETAs and available for purchase.
"For us to maintain truth in advertising standards it is more critical than ever that we know exactly where those vehicles are," she said.
V for visibility
That is something of which the vehicle logistics providers are also conscious, and they are adapting processes and services for customers in response.
Marisol Vasquez, senior manager of OEM Sales at Glovis America, said there was now an even greater need for visibility and real-time updates because every vehicle was critical.
"Some of them are already sold, some are presold, so when they arrive at the dealership they will be already allocated," she said. "We need more visibility and platforms that provide those real-time updates throughout the [outbound] supply chain process just to let our dealers know where they are in transit."
The situation is highlighting the importance of tracking and visibility software, and providers of those solutions are being put to the test. One such provider, Freight Verify, has noted the shift in the use of its tools for the dealership network.
Christine Krathwohl, vice-president of global business development at the software provider noted that when it first launched its VinView finished vehicle visibility tool it was primarily for the OEM to understand where the vehicles they were distributing were at all times as a means to better organise outbound networks, including more efficient driver allocation and to achieve transit time improvements. Those are still important but the focus is now on clear ETAs and vehicle location for the dealerships.
"It allows dealerships to work with their haulaway providers, with the OEMs, and figure out whether there other ways to go and grab that vehicle and get it faster," she said. "Previously with most OEMs, 95% of their vehicles in transit to the dealer were stock ordered and not presold. Now I think almost everything in transit has a customer right now."
Low inventory, which is currently around 28 days of supply on average, is unlikely to change much into 2022. Moreover, it is unlikely to return to the highs typical of the US market where inventory stood at anything between 90-120 days. That will require a continued focus on the importance of allocation and accurate information on delivery times. It is a stark difference compared to former times.
"At one point could not store vehicles, we didn't know where to put them," said Vasquez. "Now dealers are allocating vehicles to customers as soon as they hit the ground. There is a definite change because of Covid and we will have to adapt to the low inventories that will continue in the near future."
Future efficiency
However, that could spell a change for the better and a leaner, more cost-effective sales and distribution sector.
Krathwohl said that inventory levels are likely to stabilise between 30-60 days inventory and that even a reduction of 30 days brought huge savings.
"Even going from 90-60 days [supply] is equal to billions of dollars in inventory costs, insurance, handling, security and storage. We are going to come out of this even better," she said.
She added that the type of digital tools FreightVerify and others offered, and the advances that had been made out of necessity in the context of the recent disruption will allow OEMs to drive more efficiencies than they have ever had before. She also said that there are a whole host of additional services that can be added and leveraged to the benefit of the outbound sector as a whole, including the ability to share visibility across dealer groups or whole regions to find efficiency through pooling so that each dealer does not have to sit on as much inventory at each of the dealer locations.
"I've not seen as much change [in the last decade] as I've seen in the last 12 months driven by Covid," said Krathwohl. "People are open to many ways of doing business they never would have said before was an option. It is about how we go after this [and] it is very exciting."