The number one strategic challenge for the automotive logistics sector right now is in matching vehicle distribution with demand through new channels of communication and different levels of service. According to Volvo Cars' logistics chief Martin Corner, the future depends on better collaboration between carmakers and their LSPs on adapting the outbound supply chain to accommodate the growth of electric vehicles.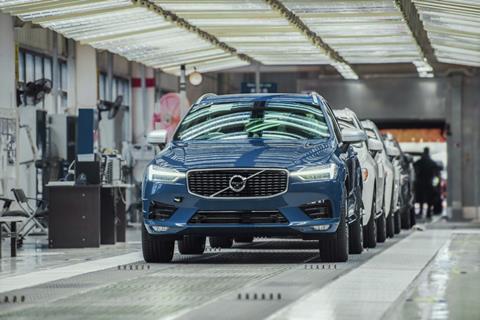 Speaking in the opening session of last week's Automotive Logistics and Supply Chain Live online conference, Martin Corner, vice-president of global supply chain logistics at Volvo Cars, said that the current vehicle distribution model used by all carmakers was "stone age" and based on filling trucks for point-to-point flows via some form of storage location.
"We have been doing the same thing for decades … but actually it is very obvious that within two or three years we are going to have to have some form of common pipeline with different business models, each with a different speed of service, and with different requirements of service throughout the pipeline."
That is in part because the growth in EV sales is forcing those responsible for delivering them to make decisions they have not had to make in the past. EVs need to be delivered more quickly or there needs to be a better infrastructure throughout the vehicle delivery process to make sure they are maintained and kept charged, something the industry never had to worry about before.
By way of example Corner considered the adoption by the carmaker of more pre-delivery inspection (PDI) services to speed last-mile delivery.
"How do we position stocks creatively and how do we balance that with the current lead times and the efficiency of the load factors on the trucks?" he asked. "The creativity of what we position where in the pipeline and how those different business models move is crucial."
Covid testing ground
The impact of the Covid-19 pandemic has hit vehicle sales worldwide, with figures for 2020 down by 25% globally on last year, according to Ultima Media Business Intelligence.
However, it also provided a testing ground for alternative methods of sales and distribution, and it has in some cases generated a better experience for the customer buying a car.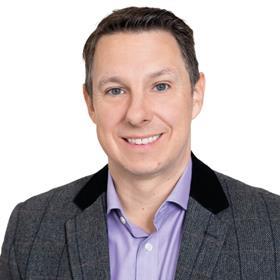 According to Corner, Volvo Cars has conducted 'soft trials' into alternative distribution and sales models and is planning to go further, with online sales, subscriptions and leasing. Combined with the growth in demand for EVs, Corner said that these new models were going to necessitate the outbound supply chain to become a lot more agile.
"Supply planning, the customer order bank and the velocity of those movements is going to be crucial," said Corner. "Whilst these new business models are exciting, supply chain challenges are going to be front and centre of the business. The business can move toward a digital future but if we don't adapt our stone age platform and execute it the whole thing collapses."
Covid-19 was also a test for Volvo's outbound supply chain and the agility Corner sees as essential for the future supply of vehicles internationally. Given the global footprint the carmaker has developed over the last decade it was able to reroute inbound supplies between China and Europe in either direction. According to Corner that meant it was pretty much the last carmaker to shut down operations when the pandemic hit and the first to open in most of the regions in which it operates.
"We punched above our weight, we were agile, and our size allowed that flexibility," said Corner. "Our logistics partners helped us out a lot. That included moving cars into Italy when it was locked down to get them ready for sale when it came out of lockdown."
The challenge now is to meet renewed demand at a time when buffer stock has been depleted.
"If we have a successful H2, ironically, the pipeline could get more stretched than it was during the crisis," said Corner. "Vehicle demand stopped then, so we could be a little more creative in moving things and restocking."
What Volvo and the rest of the automotive sector need to do now is collaborate more intensively to embrace the changes and the challenges ahead.
"We really need to aggressively work together to ask, how do we build this future, what should the pipelines look like, where should we have compounds, how do we build the infrastructure? It is coming fast and we can't work as slowly as we have done in the past," he warned.
Videos from Automotive Logistics and Supply Chain Live can be viewed here.