China's Anji Logistics has ordered two ro-ro vessels from Jiangnan Shipbuilding to support the vehicle export plans of its affiliate carmaker SAIC, which is targeting higher sales in export markets, including Europe.
The new dual-fuel, pure car and truck carriers (PCTCs), which will be capable of running on liquified natural gas (LNG) as well as standard bunker fuel, will join a fleet of six vessels dedicated to foreign trade currently operated by Anji Logistics. Each of the new vessels will have capacity for 7,600 car equivalent units (CEUs).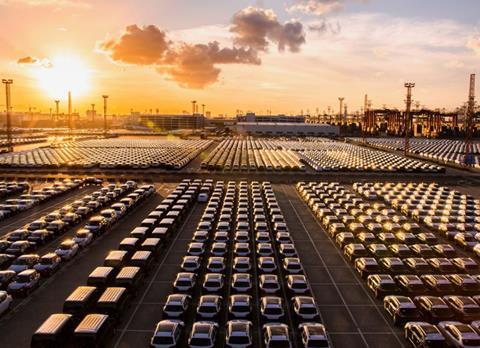 "The PCTC newbuilds can actively meet the growing export business needs of SAIC Group and other domestic and foreign brands, and will also accelerate the promotion of high-quality 'China intelligent manufacturing' to the world," said Jiangnan Shipbuilding's parent company, CSSC, in a statement.
SAIC reported exporting 697,000 vehicles overseas in 2021, an increase of 79%. Of that total number, 60,000 were what China labels new energy vehicles (NEVs), including pure battery electric vehicles (EVs) and hybrids. The majority of vehicles are sold in south-east Asia and India.
The Chinese carmaker sold around 70,000 vehicles in Europe, led by the subsidiary brands MG and Maxus. It said it expects to increase that annual total to 120,000 by the end of this year.
According to official figures, China exported 2m vehicles overseas in 2021, an increase of more than 100%.