The transformation the automotive industry is undergoing this decade to phase out the combustion engine and manufacture battery electric vehicles (BEVs) is having a significant impact on the way those vehicles are distributed the world over. As a result, carmakers need to transform the way they work with their outbound vehicle logistics providers.
At this week's Finished Vehicle Logistics North America conference in Huntington Beach, California, vehicle makers and their logistics providers discussed how greater collaboration was needed across the sector to establish shared safety and charging standards. They also talked about regulation on weights and dimensions, and on the necessary infrastructure to support delivery at a time when the industry is still working hard to stabilise volumes and secure capacity across the different transport modes.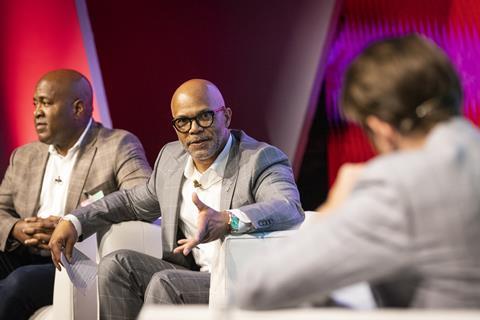 Compared to Europe and China, North America is catching up with its production and sales of BEVs. A strong regulatory push from the Biden Administration over the last couple of years means it will have to catch up fast. That includes the Inflation Reduction Act (IRA), which provides incentives, including tax credits on the ticket price of a new BEVs, designed to stimulate greater consumer take up. According to industry analyst S&P Global, it also promotes domestic zero-emission vehicle manufacturing, providing $30 billion in loans to retool American auto manufacturing, $10 billion in tax credits to build clean technology manufacturing facilities, and a further $2 billion in grants to retool existing vehicle making plants to make clean vehicles.
By 2025 BEVs are expected to account for more than 17% of overall sales in the US (of 16m) and that is expected to more than double by 2030 to nearly half (46.2%). While overall sales are expected to remain roughly flat to 2035 at just below 16m, the percentage of BEV sales in the US will have increased to 70%.
Bridges and benchmarks
In terms of distributing the growing number of BEVs in the US over that time, carmakers are looking at their operations in other regions and at rivals for a bridge that avoids some of the pitfalls from which early adopters have learned. Carmakers do not need to repeat the same costly lessons.
"Transitioning to EVs is a newer thing for us in North America and we are doing a lot of benchmarking of competitors and their standards, as well as our own operations that are further ahead," said Nick Thompson, head of vehicle logistics for North America at Stellantis.
"We are trying to bring some of those standards to North America as we start to build [BEVs]."
One area where a shared standard is important, according to Thompson, is in how much a vehicle has been charged on release from the assembly plant for its delivery and the associated safety protocols of delivering a lithium battery-driven vehicle.
The current situation reveals as many different standards as there are OEMs making vehicles, according to Anthony Clevio, director of global outbound logistics at General Motors, and that is causing problems for the vehicle distribution centres (VDCs) and the ports.
"You have different OEMS producing EVs today and we all have different state-of-charge standards, and safety standards," he said. "If a vehicle has a safety issue there are different protocols."
Understanding safety protocols and standardising them for finished vehicle providers is also a priority for Mercedes-Benz USA, said Rory Hepner, director of global vehicle logistics and customs at the carmaker, something the carmaker has been focusing on for the past year.
"We are trying to put more of a focus on that right now, as well as on the infrastructure because we need to move these vehicles in a safe manner, as well as in an environmentally sound manner."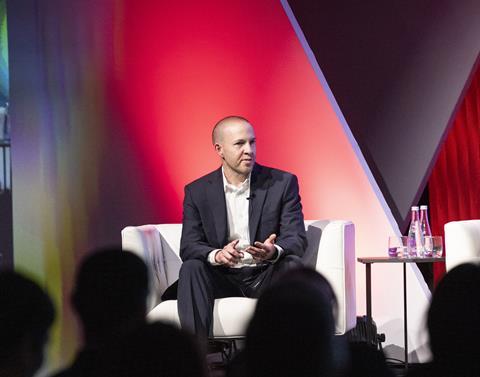 Charging infrastructure
Installing the right infrastructure to ensure a standardised state-of-charge is also something the industry is working to catch up on.
"If you go to a particular site there are not enough charging stations or mobile charging trucks that are available for places where it doesn't make sense to have a permanent charging station," said Clevio. "Those are things we are going to have to rapidly evolve as an industry."
Getting the right infrastructure installed at the right location is something Glovis America is concerned about, according to Darren Acker, director of vehicle logistics operations at Glovis America. He said it was a perfect example of why standardisation had to be part of the industry's BEV transformation, not least because of the heavy investment that ports, and terminal and VDC operators had to make to manage BEV volumes.
"One of our locations invested in chargers that they [didn't eventually] use because the vehicles were coming in with a good enough state-of-charge to get them all the way through to final inspection," he said.
Putting in what could be redundant charging infrastructure is a waste of valuable space and Glovis America is analysing its locations to determine the most appropriate locations.
"Working with our own OEM partners we need to determine what that state-of-charge standard should be and apply it, and then invest as a result of that," said Acker.
Mercedes-Benz has made a lot of investment itself, as well as encouraging ports to install heavy-duty chargers where they are needed. That was being reciprocated by service provider investments.
"Our partners are investing [because] they can see where the different OEMs are making this transition," said Hepner. "I have confidence in the investment we have made."
Weights and dimensions
Another significant concern regarding standards in the distribution of BEVs relates to the fact that they are heavier vehicles, with customer preference also tending toward the bigger segment vehicles.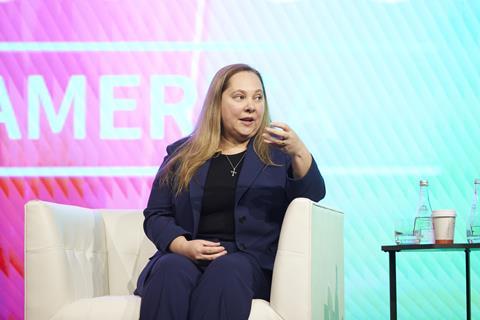 This is a concern for the road haulage companies moving finished vehicles in the US, who are dealing with a range of concerns related to capacity. Those concerns include loaded-weight regulations that limit car transporters to 80,000lbs [36 tons], as well as a waiting list on new equipment builds and a lack of drivers.
Sarah Amico, executive chairperson at car carrier Jack Cooper, said capacity planning is going to be the main occupation for many in the finished vehicle sector for the next five to ten years, especially with the rise in the volume of finished vehicles.
"We are looking at a fundamentally different universe for finished vehicle logistics," she said, recognising that not all companies will be in the position to expand fleets to compensate for the reduced load factor per unit given that it costs an average $200,000 per rig. Neither are they going to solve the problem of driver recruitment and retention overnight. Rather, it is going to take a revision of the existing restrictions on weight for car transporters. She pointed to the exemptions that already exist for container and heavy-haul transport out of the ports in the US.
"There are loads leaving those ports in containers at 100,000lbs," said Amico. "There are heavy haul and all kinds of other exemptions in that 80,000lb weight limit for Class 8 trucks."
Safety concerns have regulated against car transporters exceeding the 80,000lb limit because of the potential impact on the road infratructure. However, Amico said that the pandemic provided evidence that it need not compromise safety for other road users. When the governors California and Georgia allowed 10% weight variance for freight loads to relieve congestion at the ports caused by the Covid disruption.
"What interested me as a carrier was that in both cases there was zero data to show those two programmes created any safety concerns for those with whom we share the road," she said. "Now rather than debate it in some theoretical way we can actually look at facts in a way that helps customers, provides incremental capacity, and gets ahead of the crisis in the EV supply chain… without having more trucks on the roads and more emissions."
Amico said it would be a win for everybody and the industry had to be focused on those type of innovations when looking for capacity in the years ahead.