Toyota has reported exports from Japan in the first half of this year up almost 22% to around 970,000 compared to the same period in 2020 (see table).
Production in Japan is up nearly 20% (2.1m), and worldwide up 35% to 5.3m (including Toyota Group, Daihatsu and Hino brands), largely driven by activity in China.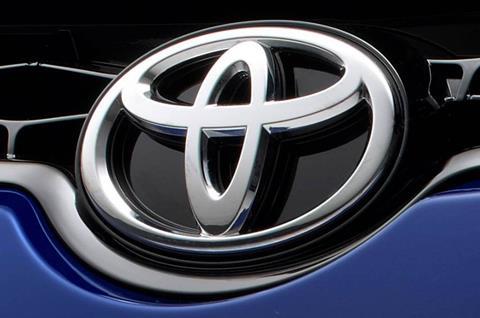 The increases are unsurprising given the impact on production and deliveries of the Covid pandemic in the first half of last year. Still, strong sales of the Levin, Avalon, and other models in China also contributed to the production results, said Toyota.
Exports from Japan in the first half of last year were down almost 30% on the same period in 2019. Worldwide production for the first six months of 2019 stood at 5.4m, while Toyota exported 1.1m vehicles from Japan over that period indicating that sales and production are recovering from the reductions caused by last year's disruption.
Toyota also reported that the ratio of electrified vehicles in global sales increased from approximately 21% in the first half of 2020 to approximately 26% in the first half of 2021.
The carmaker said this increase was driven primarily by increases in North America, Europe, and China. However, Toyota has been forced to make adjustments to production in Japan because of inbound parts shortages caused by Covid-related supplier shutdowns in South-East Asia.
The Tahara plant will shut one assembly line for four days between August 3-6, while the Yoshiwara plant closes one of its own on August 5-6. In addition, production line #2 at the Fujimatsu plant will be down between July 29-August 4.
Toyota said that for certain components with a long production cycle time, it would take time to recover and start alternative production and shipments.
"We are carefully discussing with our suppliers to ensure that they have adequate inventories," said a spokesperson for Toyota. "We will do our utmost so that we can deliver vehicles to our customers as quickly as possible."
| | Toyota exports from Japan in H1 2021 |
| --- | --- |
| Toyota | 936,821 (+21%) |
| Hino | 32,847 (+46.4%) |
| | |
| Total | 969,668 (+21.7%) |