The ocean division of Wallenius Wilhelmsen's car carrying business (WW Ocean) is re-activating nine of the 16 car carrying vessels it has in cold lay-up. It will be reactivating them during the first quarter of 2021, to replace capacity currently sourced through short-term charters.
Fifteen vessels were put into storage when demand dropped last year because of the Covid-19 pandemic, joining one vessel the company had previously laid up.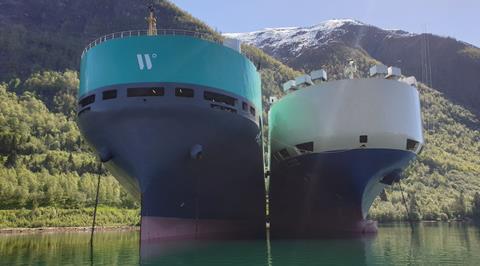 A spokesperson for Wallenius Wilhelmsen told Automotive Logistics that the volume uptick seen during the latter part of 2020 has lasted longer than previously anticipated.
He added: "The short-term charter market is tight with daily rates rising so it's a better economical choice for us to reactivate some of the laid-up capacity instead of taking short-term charters."
In its November presentation, the company said that it expects 2021 volumes to be around 10% lower than in 2019. The spokesman confirmed that outlook had not changed.
When the pandemic hit and outbound logistics demand dried up, the company cancelled dividends and put 15 vessels in cold layup and recycled one vessel in Q3 and two in Q4. WW Ocean said in March that the recycling would cost up to $40m, while the cold layup would save between $3,000 and $4,000 a day.
"Flexibility in the fleet has been a core strategic choice since the inception of Wallenius Wilhelmsen, ensuring our ability to adjust the fleet to our needs and shifting market demand," said CEO Craig Jasienski. Wallenius Wilhelmsen currently has a fleet of 78 owned vessels and 40 chartered ones.
The company also introduced M/V Tannhauser, the third of its Hero-class (high-efficiency ro-ro) vessels, to its fleet, with a fourth and final to be delivered in the second quarter of 2021. The M/V Tannhauser has 13 liftable decks to accommodate different types of cargo, a wider stern ramp for a safer, more efficient flow of traffic, an optimised hull for reduced fuel consumption and digital navigation aids.