Dirk Willmann's 25-year career with Ford has made him witness to the changing arc of the company's supply chain in Europe and further afield, including more complicated material flows, new locations and footprint changes, as well as advances in technology.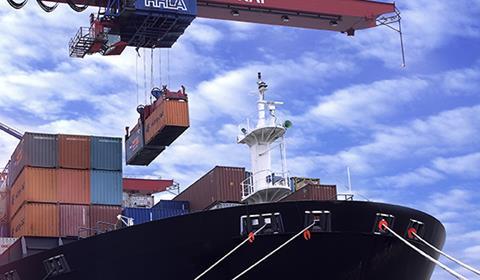 Dirk Willmann's 25-year career with Ford has made him witness to the changing arc of the company's supply chain in Europe and further afield, including more complicated material flows, new locations and footprint changes, as well as advances in technology.
As a member of the material planning and logistics (MP&L) department since 2000, Willmann has seen the development of skills and competencies for supply chain managers rise considerably. Those in MP&L today need to be far more adept at managing long pipelines of inventory, navigating complex customs issues and anticipating manufacturing constraints or disruption. Often, they must also be more comfortable working with new IT, as well as with many different cultures and languages.
Willmann's current role as director of MP&L for Europe, which he has held since 2015, also differs in several ways to that of his predecessors 20 years ago. For example, his responsibility includes not only the full scope of logistics and production planning across Europe, but also leading logistics processes and sharing responsibilities for operations in the Middle East and Africa, and Ford's joint ventures in Turkey and Russia. Willmann also participates in an integrated global MP&L team and cross-functional management groups for manufacturing, purchasing and sales.
This coordination has been critical in responding to fundamental changes in Ford's product and manufacturing strategy. Although it started with the 'One Ford' strategy more than a decade ago, today Ford models produced in Europe share platforms and components from multiple regions more than ever before, such as the Focus in Germany, the US and China, or models on the CD platform across Spain (Mondeo and Kuga) and the US (Fusion and Escape). When production starts later this year of the updated Ecosport compact SUV in Craiova, Romania, where it is moving from India, it will include significant parts imports from Asia and Brazil.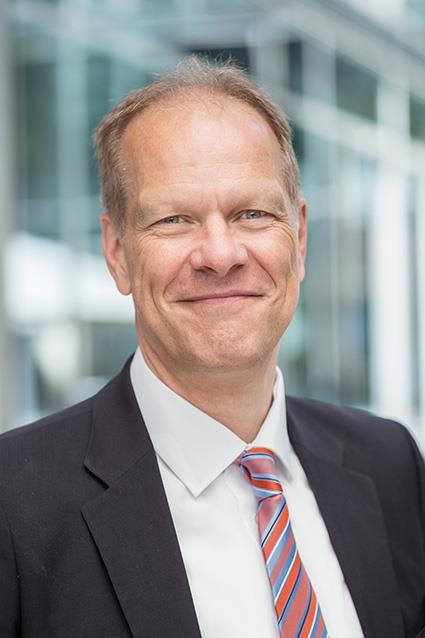 Dirk Willmann has worked with Ford since 1992, and in logistics since 2000. "Compared to even 10 years ago, the number of components from other regions has exploded," says Willmann. "We always optimise the supply footprint on a total landed cost basis, but localisation is sometimes not the best option."
If the physical supply chain has become more complex over the past 20 years, the digital supply chain could become even more complicated. The pressure on resources to invest in new technology like autonomous and electric vehicles will make it more critical to cut costs that customers don't willingly pay for, like logistics. Plus, the impact of this technology and new regulations could disrupt much about today's business model.
Already, concerns about diesel emissions have prompted Ford and others to launch scrappage schemes in the UK and Germany to encourage customers to trade in older vehicles. With governments announcing long-term plans to ban combustion engines, it is unclear what impacts will eventually ripple through the supply chain, not least for Ford's significant diesel and petrol powertrain operations in Europe.
Environmental legislation is likely to require more visibility and cuts in emissions and pollution from logistics. Ford Europe already tracks its supply chain emissions and actively works to reduce them, though in future it may be required to go further, says Willmann.
The UK's relationship with the EU after Brexit is also a big question mark for Ford. It exports many engines from its two British engine plants to Europe, while vehicle imports to the UK alone make up around one-third of the carmaker's European sales. Tariffs and border checks would introduce major challenges. Willmann and his team are engaged in risk assessment and are analysing changes that may be necessary in future.
Despite these risks, Willmann is optimistic about the opportunities to improve logistics costs and performance. Ford's recent switch to pooled returnable ISO bins for long-distance shipping, for example, has convinced him there is more scope to share packaging across the supply chain. Meanwhile, new technology – whether big data analytics, automation or digital simulations – is already influencing Ford's logistics.
"I think we're going to see big advances in these areas in the next 2-5 years," he says.
Click here to read an extended feature on Ford of Europe's vehicle logistics.
A supply chain's changing shape
As in North America, Ford's footprint has changed significantly in Europe over the past two decades as it cut capacity and unprofitable models, with resulting impacts on logistics flows. At the end of 1990s, the carmaker typically sold and produced around 2m vehicles per year in Europe, almost all of that in its core 20 markets in central and western Europe. Flagging financial results, however, prompted it to restructure, including closing or transferring a number of plants: in the late 90s, for example, it sold its share of the Autoeuropa joint venture in Setubal, Portugal, to Volkswagen, and shuttered another Portuguese plant in Azambuja.
By the early 2000s, it hoped to increase margins through the acquisition of upmarket brands Jaguar, Land Rover, Volvo Cars and Aston Martin, grouped as the 'Premier Automotive Group' (PAG). In Turkey, its Ford Otosan joint venture opened new plants in Kocaeli to build light commercial vehicles. Meanwhile, Ford further cut its mass volume assembly capacity; in the UK, it transferred Halewood to Jaguar and closed assembly in Dagenham, one of its oldest plants.
In the mid-2000s, including PAG, and with sales rising in Turkey and Russia, Ford's group volume in the wider European region was more than 2.5m per year, nearly as high as in North America. However, profits were slim, and fell into the red with the onset of the global recession in 2008 and subsequent eurozone crisis. Under its more focused 'One Ford' strategy, the carmaker subsequently sold off PAG and took aim at addressing overcapacity.
By 2012, annual volume in its core 20 markets had fallen to 1.1m units (1.4m including Russia and Turkey). More restructuring followed, including closure of the Southampton Transit assembly and further component plants in the UK in 2013; Genk, Belgium, once Ford's largest assembly plant in Europe, closed at the end of 2014. In 2016, production of the Ka compact car ended in Europe, where Fiat Auto (later FCA) had built it as part of an agreement with Ford in Tychy, Poland, since 2008.
Meanwhile, Ford expanded elsewhere in its network, including taking over an assembly plant in Romania in 2009 and opening an engine plant there in 2012. It increased capacity in Valencia, Spain, by 40% to 450,000 units. The Ford Otosan joint venture in Turkey grew to three assembly and powertrain facilities, and is currently increasing capacity by 40,000 units to 330,000 per year. In 2011, Ford formed its joint venture in Russia with Sollers, which now has three assembly plants and opened an engine facility last year.
Ford is once again strong in Europe. In 2016, Ford's volume across its core European 20 was back to 1.35m (1.5m including Turkey and Russia, where sales have fallen). The division is once again profitable, although the fall in sterling versus the dollar and euro after the Brexit vote has hurt results. Sales are up another 2.2% in the first eight months of 2017 across the wider European region.
Although Ford's volume remains lower than its historic highs, its logistics is significantly more complex. Across the European network, Ford has longer inbound and outbound logistics flows across widely differing infrastructure. It has also seen a substantial rise in global imports and exports both for material and vehicles in and out of Europe.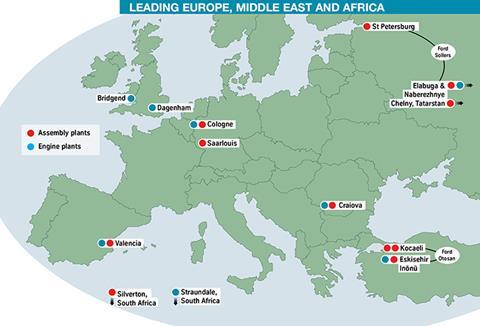 Along with supply chain geography, customer expectations and vehicle ordering are also more complicated. "We have customers demanding more features and service on everything we offer them with vehicle variety much higher, compared to 20 years ago," Willmann says.
Such variation has led to increases in part numbers across the supply chain and plants, putting pressure on supplier delivery, pick-up frequencies and network optimisation. If transport plans do not quickly reflect changes in volume or engineering, Ford's logistics flows rapidly become imbalanced or risk high levels of parts redundancy. Assembly lines would also run out of room for parts without adaptations in material flow strategies.
With the rise in global material exchanges, Ford's supply chain is also more subject to risk and disruption from external events. Over the last decade, incidents such as the Icelandic volcanic ash cloud in 2010, the Japanese tsunami of 2011 and a number of supplier accidents or strikes have exposed supply chain vulnerabilities previously unseen by most companies.
"One part can already kill you," says Willmann. "You have to try to manage long pipelines without errors in material, or on the other side spend a lot of money on premium freight flying parts around."
Part of a global team
While processes have become more complex, the essential functions of the material planning and logistics department at Ford have not changed significantly. MP&L has long been highly integrated across the production process. As well as managing inbound and outbound freight and customs in Europe, Dirk Willmann and his team control the material and production planning behind each vehicle and powertrain plant.
For example, MP&L translates sales demand into production schedules, including vehicle trim, options and engine type. Based on marketing and sales requirements, MP&L determines and continually adjusts the allocation and running order of vehicle production, while managing constraints and capacity in parts supply. It ensures that production schedules balance labour and inventory supply efficiently, following an agreed set of manufacturing rules in line with given capacities, resulting in a levelled production sequence. Further improving this process, earlier this year the logistics and production planning teams in Europe were co-located in a new office at the Cologne site, which Willmann says improves alignment and rapid decision-making.
MP&L also determines material presentation within plants, including where parts are delivered to the line by kanban, kitting or sequencing methods. The department is furthermore responsible for packaging engineering and returnable packaging assets.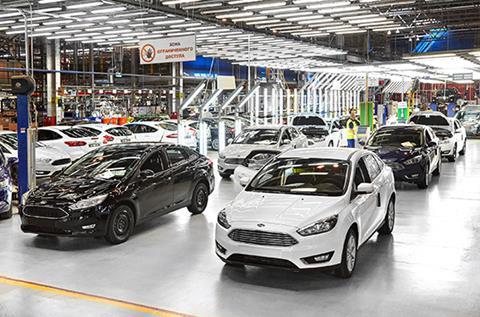 There have been changes in Europe compared to 20 years ago. Ford's expansion across the region has put key responsibilities for Ford-Sollers in Russia and Ford Otosan in Turkey, as well as the Middle East and Africa, under Ford's European MP&L. Willmann represents this combined region as a single point of contact in Ford's global logistics management.
While Willmann's team is not directly responsible for all of the joint ventures' logistics or freight purchasing, it works closely with them on material flow and finished vehicle logistics, both in terms of setting standard processes and managing exchanges of freight and vehicles to and from Europe. The European team also supports the joint ventures on production scheduling and constraints management.
The role is similar for Ford's plants in South Africa and freight exchanges with the Middle East and Africa. Previously, Africa was grouped together with Asia Pacific.
There are other changes in the way MP&L manages operations within each country. In the UK, the carmaker has expanded in-house logistics resources, which are managed by Ford's logistics team. For vehicle distribution, Ford made a major move in 2007 following disputes with its logistics contractor at the time to take outbound trucking logistics in-house; today, it has its own fleet to deliver vehicles to UK dealers.
In Dagenham, east of London, once the home of a huge Ford assembly operation and still a major plant for diesel engines, Ford owns a jetty in the River Thames that handles finished vehicle imports and engines for export, and last year this was subject to a £6m ($7.75m) refurbishment by the carmaker. In Southampton, after Ford closed its Transit van assembly plant in 2013, it invested £12m in a logistics areas to process vehicle imports and engine exports, while the company has also opened a refurbishment centre for used vehicles on the site of the plant.
"These resources are a big advantage for us in the UK, especially during the peak delivery months in March and September," says Willmann.
Perhaps the most important developments for Ford's logistics organisation have been the way in which MP&L works together across regions. Around 2009, Ford created an official global executive director role for MP&L, based in Dearborn, Michigan (global leadership had previously been more of a 'dotted line' to other regions). Since then, efforts to coordinate logistics processes, operations and planning globally have accelerated. There are conference calls each week across the regional leaders with the global director (Todd Bryant), as well as dozens of working groups across teams.
"Such interaction is still relatively new, but it has had a major impact," Willmann says.
One example of its success has been in capacity planning. In 2011, a new global system and process was rolled out that improved visibility of demand for vehicles and options, which has helped MP&L to control allocations and constraints. "When we do have a constraint, we also have a global allocation committee to make the right decision based on the company as a whole, not just individual regions or plants," says Willmann.
A modern toolbox
As complicated as logistics has become, Ford has developed processes to control costs and performance. For example, significant progress has been made in inbound logistics network design and engineering across current models as well as for future launches. To help this process, Ford has two lead logistics providers in Europe: DHL Supply Chain, which has managed its inbound road network for around 20 years, and more recently DSV for ocean freight. Willmann points to a constant network analysis and design of truckloads, crossdock flows, delivery frequency and carrier performance, as well as ocean container packing and shipping.
"Over the past five years, we have made big improvements in planning for forward models, applying logistics rules even before a bill of materials is available," Willmann says. "We try to optimise both the outgoing model, as well as avoiding a cost hit on the new model."
Both DHL and DSV are included in Ford's total logistics cost management (TLCM) process, which means they contribute to purchasing and operational decisions. In Spain, for example, DHL helped launched three routes for Ford using 25.5 metre-long 'giga-liner' trucks, which the Spanish government authorised in 2016. According to Willmann, the longer equipment helps to reduce overall truck usage and CO2. The carmaker and DHL aim to extend the use of this equipment to Germany where permissible.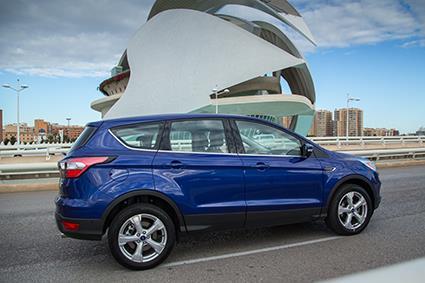 Network analysis is so effective that Ford has engaged DHL to do similar work for the outbound network. "The scope would be different, but we aim to align best practices for inbound design to outbound. The LLP will report into the TLCM process and make an efficiency commitment."
Ford has also put major focus on improving premium freight costs in Europe. For example, Willmann personally reviews all premium freight incidents above $10,000 each week. The company uses an algorithm-based tool to analyse root causes. He then shares this information in regular meetings with the management committee, including to his boss in Europe, Linda Cash, head of manufacturing.
"We work together across departments to determine our response, which often comes down to different solutions for almost every component based on its size, sourcing or location," says Willmann. "In some cases, we might increase the inventory of a specific part to avoid stopping a plant. We don't stockpile anything, but we can also be smart and increase 'good inventory'."
Ford has also worked with its LLPs to improve tracking and visibility. Over the past two years Ford and DHL have combined telematics tracking of trucks across its inbound network with information from Ford's production system to gain real-time information of incidents. The data proved particularly useful during the transport disruptions between France and the UK in Calais last year as a result of the 'Jungle' refugee camp. Earlier this year, when Italy suffered a significant earthquake in Umbria, Ford was able to see how it might impact both tier one and tier two suppliers, helping it to decide quickly how to mitigate supply shortages. "We were able to gain this information in just two hours versus what in the past would have taken up to 48 hours," says Willmann.[mpu_ad]
Real-time visibility will also be extended as Ford rolls out a new warehouse management system for its crossdocks, which will both track all the material moving in or out of the facility, as well as help to plan loads to increase truck utilisation.
Within plants, meanwhile, Ford has also turned to new technology to improve material flow and packaging. It uses 'digital twin' factory simulators to test routes for automated guided vehicles (AGVs), choose packaging equipment or determine parts handling strategies. "Many of our material flow processes are still too complex to simulate, but this helps us to make decisions much faster," says Willmann.
The rise in global parts and material exchanges has prompted Ford to pursue new strategies for consolidating and supplying components from outside Europe. Up to now, Ford has required suppliers to ship parts from outside Europe to European warehouses, where its logistics provider picks them up. That has been effective since the global components, though substantial, did not necessarily warrant consolidating. The non-European content in the outgoing B-Max built in Craiova, Romania, for example, is no more than 10-15%.
"Compared to even 10 years ago, the number of components from other regions has exploded. We always optimise the supply footprint on a total landed cost basis, but localisation is sometimes not the best option." - Dirk Willmann, Ford of Europe
Shifting Ecosport production for Europe from Chennai, India, to Romania, however, resulted in a supply chain that requires stronger communication and physical links across regions. The Ecosport is built in Brazil, Thailand and India, which has supplied the European market up to now (the model is also assembled in small volume from imported components in Russia). As such, Ecosport's supply base is almost entirely based in Asia Pacific and South America.
In bringing Ecosport to Romania, Ford's European logistics team worked with production and purchasing to determine which parts to localise, analysing nearly every component to see which were the most expensive and inefficient to ship. "We came a long way, but we still have a lot of parts coming from Brazil, India, Thailand and China," says Willmann.
The imported volume is too substantial for suppliers to ship individually. Instead, in a first for Ford's European supply, it will use regional logistics networks in Asia and South America. Ford's logistics providers in India, Thailand, China and Brazil pick up parts from suppliers and consolidate them in the country of origin, where they are packed into sea containers. They are then shipped by ocean to Romania via the port of Constanta in the Black Sea, where they move to Craiova by rail and road to an import deconsolidation centre.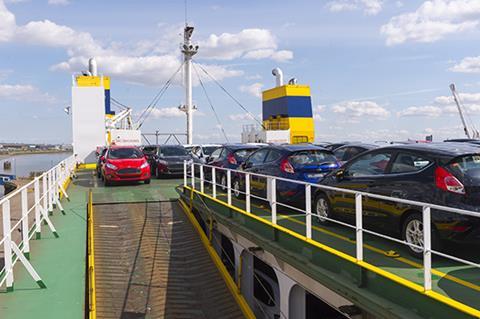 "We have experience with similar processes and warehouses for Ranger pickup production in Silverton, South Africa, which also has a lot of Asia Pacific content," says Willmann. "We know how to do it for Ford Sollers in Russia, too, but we had a lot to learn in managing these long lead times and facilities across multiple partners for Europe."
Along with material flows, a rise in finished vehicle exports and imports beyond Europe and Turkey has further increased complexity across Ford's supply chain. The OEM exports certain Focus models from Saarlouis as well as Transit vans from Spain and Turkey to global markets. But interacting globally has also challenged supply chain stability in European plants. For example, the downturn in Brazil cut thousands of vehicles from the original production plans in Saarlouis, with ripple effects that need to be managed across the supply chain.
"Even if I can make that up by supplying other regions, a Focus for Brazil will have a different engine, catalytic converter and other parts than would one for Europe," says Willmann.
Intercontinental vehicle imports to Europe have also grown substantially compared to just a few years ago. Major shipments include the Ka+ and outgoing Ecosport from Indian plants in Sanand and Chennai, respectively; the Mustang from Flat Rock, Michigan; the Edge from Ontario, Canada; and the Ranger from Silverton, South Africa.
Willmann points out that, as well as representing huge value in transit, import flows require up to 25 different touches as vehicles move across transport modes and terminals. "When you touch a vehicle so many times that creates longer lead times – it also rarely increases the quality of the vehicle."
Ford has helped manage the multiple handovers and lead times thanks to close inventory and quality management systems. Significant work in its order fulfilment process over the past decade, for example, has helped it track and monitor vehicles, providing estimated arrival times for dealers both on European and imported vehicles.
"We are constantly watching how many vehicles dwell at locations for three, five or ten days, which we follow up to try and control," he says. "We also pay similar attention to quality, assessing where damage issues may occur."
Ford is currently exploring advances in tracking vehicles and containers. It already uses RFID for trucks entering and leaving its finished vehicle yard in Cologne, and Willmann is interested in extending this to other plants and compounds. Ford is also joining the industry in exploring ways to use in-vehicle telematics to track vehicles.
All that changes also stays the same
Shifts in powertrain technology, environmental regulations, autonomous driving and digital technologies are all likely to reshape the supply chain over the next decade. But Willmann sees more immediate impacts likely to come from three areas: data analytics, automation and packaging collaboration.
For 'big data', Ford now has a Global Data Insights Analytics (GDIA) team dedicated to gathering and exploring various sources across the company to build 'data lakes'. Recently, GDIA started working with members of Ford's operations team to explore using data most effectively, including in predicting demand or determining network changes.
For example, the teams have improved user interfaces for logistics optimisation. "Whereas before, we had a number of algorithms that we used in many spreadsheets that we might run once a week, we now have a dashboard view where you can pull up the information in real time with the push of a button," Willmann says.
So far, he admits that he has yet to see data uses that he didn't know about. "However, as we bring together these well-educated geniuses from GDIA with the experience of operations and logistics providers, I believe there will be a lot of opportunity," he states.
According to Willmann, automation and digital connectivity will play a bigger role in logistics in the coming years. Ford, like others, has looked to AGVs and picking-assist systems in plants, but Willmann admits that so far, most advances in automation for logistics have been piecemeal.
"We have AGVs, but they are not yet in a smart factory that includes robots handling parts, and connected to IT systems across the plant and logistics chain," he says. "When we have smart robots and smart packaging in a smart factory, real change will happen."
Willmann points to parts-handling tasks such as kitting and sequencing as areas for which automation would represent a huge breakthrough, especially for operations in higher-cost countries in Europe. He expects significant developments in hand-gripping and collaborative robots to become available in just a few years.
Packaging is another area of great opportunity as far as Willmann is concerned. However, while he is interested in using sensors or RFID to track the locations and condition of parts and equipment, his main focus is on expanding cross-OEM and industry sharing for more types of standard returnable containers.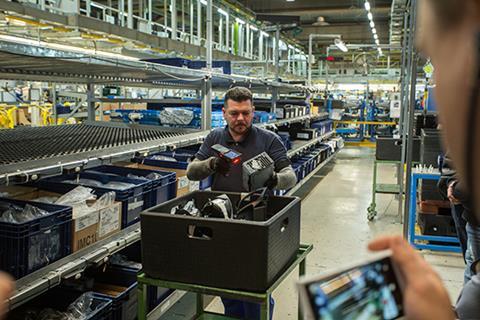 Packaging pooling is not new for the industry or Ford; in Europe, it has worked with packaging specialist Chep to use a shared fleet of small load carriers (KLTs) and pallets for some years. However, Ford Europe has recently used new types of containers, and could look to divest some of the other types of containers that it owns.
For example, the company has switched from disposable packaging to returnable ISO bins for a number of intercontinental parts shipments, including between Spain and its engine plant in Port Elizabeth, South Africa. As well as having a better pack density and stacking capacity than cardboard, Ford rents them as part of a wider pool among companies to avoid empty returns and waste.Willmann is also interested in using a rented, cross-industry pooling model for its foldable large containers or standard Odette containers, equipment that Ford typically owns today and pools only across its own supply chain.
"When I started this job, I realised how many containers we own, and it seems to me that we are not the best placed to own and manage them," he says. "But if we use specialists in container management, and share the equipment with other OEMs, you get a completely different level of efficiency."
Vehicle technology, unpredictable demand, trade and environmental policy – all will undoubtedly influence Ford's future logistics. New players and business models may well enter the market. This past summer, for example, Ford and DHL unveiled an electric van that the two will build together for use in urban logistics, pointing to new types of partnerships in the supply chain.
However, not everything will be different. Complexity, whether in manufacturing or customer behaviour, is unlikely to abate, requiring more agile and flexible supply chain management. Even more likely to remain is the pressure on logistics costs. Whether buying their vehicles, or using mobility services, few customers will care about demurrage fees in a Romanian port or whether Ford owns its packaging.
"We are in a constant process to be more efficient today than yesterday. My credo is, and will remain, that customers aren't prepared to pay an extra dollar for waste – and they are right," says Willmann.
Some things will never change.
Click here to read an extended feature on Ford of Europe's vehicle logistics.