As industrial supply chains have become more volatile during and since the Covid pandemic, so they have become a more mainstream topic of discussion. The supply of semiconductors is a headline story because of continued disruption in the supply of a universal components, something that is causing headaches across a range of industries, not least automotive.
Trade wars, geopolitical shifts, natural disasters, pandemics and changes in consumer behaviour, have all contributed to the supply of semiconductors falling below global demand and the automotive industry has been forced to review how it goes about accessing these essential parts.
There are other risks to the steady supply of semiconductors. A new variant of coronavirus, potential slow vaccine rollouts, and other unforeseen natural events, could just as easily lead to extended restrictions and a slow pace of recovery.
"Materials and components for building the equipment are in short supply and that really could cap the momentum on certain sectors," said David Anderson president of Semi Americas, a semiconductor association, speaking at the recent Automotive Logistics and Supply Chain Global Live conference.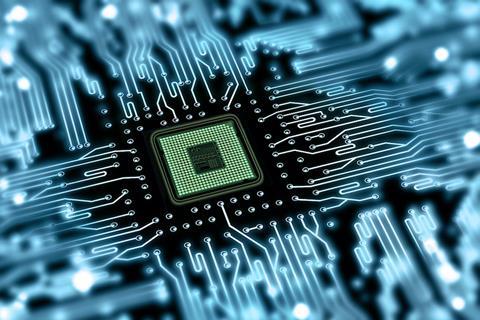 Likewise, inflationary pressure on both demand and supply side, and double booking to buffer stocks, could also lead to inventory fluctuations when lead-times normalise, making it increasingly essential for suppliers to provide a clearer picture of product availability.
Complex process
Anderson explained that the process of building an individual semiconductor chip is inherently a global process as materials are sourced worldwide.
"I think a lot of learning and discussion has gone on with the shortage in the last several months about the complexities of chip design," he said. "[It can] take 12-18 months for a new chip to be produced… because we are working at an atomic scale and in nanometres."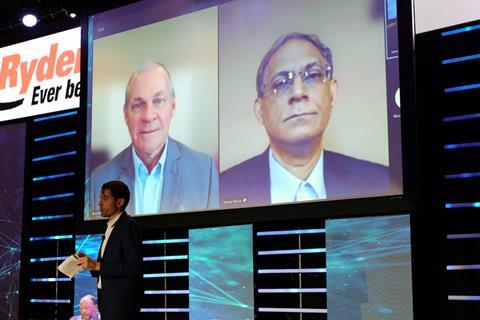 Anderson explained that the process of making and delivering a semiconductor from silicon wafer to final product actually takes around four months. South-East Asia is one of main global regions for making semiconductors and a typical computer chip on its way to the US touches down in four or five countries, several states across the US, and logging up to 25,000 miles in flight transit.
That international supply chain means politics can play its part in the disruption of delivery and the trade tensions between the US and China in recent years is a good example. However, political action can also play a part in solving the disruption.
"Around the world there has been funding allocated to support the semiconductor industry. In the US alone, the Senate has passed the United States Innovation and Competition Act (USICA), which provides $50 billion in funding for US-based semiconductor manufacturing," Anderson said.
He added that South Korea has allocated an unprecedented $450 billion over the next several years for building fabrication facilities (fabs), while China continues to subsidise investment of the industry at a high rate.
Now, Europe and Japan have also expressed what Anderson described as a "pretty aggressive and ambitious desire to have a significant portion of worldwide production" and nearly every region across the globe will be following suit and expanding capacity over the next three years.
However, Anderson also warned that big subsidies for chip production also risked overcapacity. Such overcapacity can lead to declining prices, lost jobs and a threat to the financial viability of that industry, a threat that in the long run may also affect the entire global economy.
Closer connectivity
Raman Mehta, senior vice-president and chief information officer at tier one supplier Johnson Electric, pointed to the closer engagement of management in supply chain planning decisions during the crisis.
"What has happened now with this triple whammy of Covid, the shipping container shortages and the semiconductors [is that]… the CEOs and boards are heavily involved and all the traditional norms of longer planning times, a lot of questions, safety stocks, they've completely turned upside down."
Mehta said that part of the problem was that firms had not invested sufficiently in IT infrastructure, which had resulted in slower reaction times. What was needed now was investment in better system connectivity to provide supply chain teams with immediate intelligence on what needed to be done, where action needed to be taken and how they could work more closely with OEM customers.
He suggested that companies focus on strengthening information systems, networks and collaborating more to identify the pain points in their own supply chains.
He specifically identified artificial intelligence (AI) as "front and centre" to chip production and acquisition, stating: "If you don't have a scalable AI plan by the middle of this decade, you better look for a good retirement plan.
Advisory councils
Mehta also highlighted that fact that sub-suppliers were now being asked to go directly to the OEMs with their toolkits and software solutions as the industry more closely integrated the semiconductor supply chain.
A greater understanding of the supply chain beyond the tier one level is one of the main lessons of the recent semiconductor shortage (though it is a lesson that has been learned before). The solutions resulting from the crisis would now need to be applied more widely, according to Anderson because shortages were being felt in the supply of other materials.
In response, Semi Americas has put together global automotive advisory councils in five regions: North America, China, Europe, Japan and Taiwan. These encourage communication at all levels, including for tier one suppliers, through to equipment suppliers and device makers. In an inverse of the aforementioned war-room approach, with the councils focusing on long-term solutions rather than war-room, fire-fighting responses. Once again, increased visibility, co-investment and more capacity across a greater diversity of suppliers were seen as necessary to avoid future disruption.