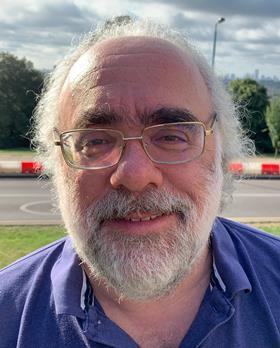 The much-vaunted, long-heralded Grenadier, the so-called "spiritual successor" to the Land Rover Defender, is becoming reality. Led by reputedly the UK's richest man, Jim Ratcliffe, the chemicals company Ineos – which also has interests in cycling and football – is now diversifying into the automotive industry. It has decided to make the Grenadier in an unusual dual location arrangement: partly in Portugal and partly in Wales.
From the limited information released so far, we have learnt that Ineos will assemble – and paint – the aluminium bodies for its new SUV, along with the steel ladder frames, in Portugal. These large and bulky parts will then be transported to Wales, though it is not yet known whether this will be by boat or by road and rail, nor the routes to be taken. In Wales, a new factory is under construction next to the Ford engine plant in Bridgend, and here the Portuguese bodies and frames will be joined by Austrian-sourced BMW engines and other parts from across Europe.
Ineos has not revealed which components it will source in the UK, but in the absence of appropriate UK suppliers of transmissions, glass and wheels, it is likely that the majority of what is sourced in the country will be interior parts. However, since the company has also said that the Grenadier's interior will be simple and functional, this suggests that the opportunity for UK suppliers to win high-value business will be limited.
In Brexit Britain, the Grenadier project is nonetheless good news, especially for Wales, which is reeling from the imminent closure of the Ford engine plant and the threat to its suppliers from the loss of Honda business and declining production elsewhere. Initially 200 jobs will be created, potentially rising to 500 at a later date, and this will be welcomed in a town that will soon lose 1,700 or more at and around the Ford plant. But a sense of perspective is required, and numerous questions need to be answered.

Will the Grenadier hit its targets?
Peak annual production of 25,000 has been mentioned, suggesting that typical production rates will more likely be in the 18,000-20,000 range, ie around the upper levels which the old Defender achieved in its final years. There will surely be a market for the Grenadier in the agriculture, forestry, off-highway utility markets at home and abroad, as well as in mining, exploration and safari applications further afield.
The Grenadier is being targeted at the pick-up segment, as well as the SUV market, and since around 200,000 double-cab pick-ups are sold annually in Europe alone (with up to ten times this volume worldwide), there should be enough room for Grenadier to meet its objectives. On that basis, an average of 20,000 units a year is reasonable, although marketing and distribution costs involved in launching a new vehicle worldwide should not be underestimated.
"The automotive industry is littered with new entrants arriving in a blaze of publicity only to fade away when the economic realities bite"
But, and it is a big but, can the programme be an economic success? The tariff regime in which the UK will make vehicles post-Brexit is still unknown, and while Ineos expects the trading environment to be clearer by the time Grenadier production begins, such a view may be optimistic.
If the UK leaves the EU without a deal on October 31, something which remains a real possibility at the time of writing, we cannot expect a quick resolution of future trading arrangements. A UK-EU free trade agreement will take at least three to four years to agree, and quite possibly longer. Launching a new UK-made vehicle into a trading environment dominated by World Trade Organization tariffs is a risky and potentially an expensive thing to do.
Questionable economics
Furthermore, when that vehicle is going to be made in a dual location, as planned, the project's economics must be questioned. When Land Rovers used ladder frames, they mostly came from a supplier plant in West Midlands; and other body-on-frame SUVs or pick-ups tend to have the frames made either close by the vehicle plant or in-house by the carmaker itself, inside the assembly plant.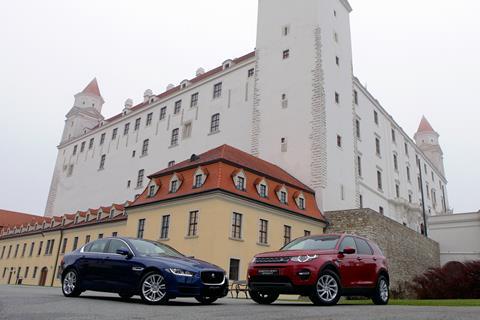 Other than Rolls-Royce bodies which are transported from southern Germany to Goodwood, and Bentley bodies which are transported from Slovakia to Crewe, there are no other cases of vehicle bodies – and frames – being made on one side of Europe and then transported thousands of miles to an assembly location. Moreover, the Rolls and Bentley bodies are painted in the UK. But Ineos apparently plans to paint its bodies and frames in Portugal.
So, as well as shipping a great deal of air, something which is questionable both economically and environmentally, the company will have to ensure that it packages the painted bodies and frames in a manner which protects their costly paint while in transit to Wales. Reworking painted bodies would be time-consuming and expensive, as well as avoidable with a different manufacturing arrangement.
The UK and Welsh authorities were right to welcome Ineos and provide whatever support they can – subject to this being compliant with EU or WTO rules – but there is no guarantee of success in this market. On the basis of what we know so far, it is difficult to understand the economics of the project, which seems to turn the accepted logic of the industry on its head.
Perhaps Ineos has a secret plan to obviate the costs of transporting bulky parts, including the specialist packaging which will be required, but the history of the automotive industry is littered with new entrants arriving in a blaze of publicity only to fade away when the economic realities bite.