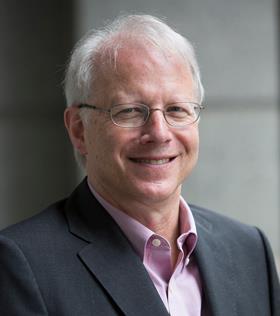 Before coronavirus, companies would assign top priority to areas such as manufacturing efficiency, process optimisation and smart sales and marketing. Not anymore. Today, in a world where even the biggest and best-organised corporations are scrambling to survive, the focus is squarely on the supply chain.
"Companies don't compete anymore," said Loudon Owen, CEO of blockchain specialist DLT Labs, during a recent Reuters webinar on supply chain risk management. "It's supply chains that are competing."
Yet it is no surprise that companies are looking at ways to make their supply chains work at a time when many links in their procurement networks are either shut down or struggling to resume operations after government-mandated production stoppages.
Most industrial players have become totally dependent on their tier one and two suppliers. In the automotive industry, more than 75% of product value comes directly from the supplier network.
"As a business, you cannot rely on one supply chain anymore" – Jeffrey Kleintop, Charles Schwab
With key supplier components and systems no longer arriving at their plants according to the just-in-time (JIT) principle, many companies are suddenly realising that they have only a limited grasp of their complex supply chains.
Experts say that supply chain transparency is key when dealing with a crisis like the one manufacturers are facing today. "If you don't have transparency, it's hard to have a reliable supply chain," added Gary Allen, vice-president, supply chain excellence, at logistics services provider Ryder, another participant in the webinar.
Seeking resilience
Reliability in global supply chains has always been important. But, in a network characterised by myriad interdependencies and strong competition, it has also been taken for granted. After all, a tier one or two supplier would traditionally do everything in its power to deliver, lest it lose its contract.
In the era of coronavirus, that system is broken. Many suppliers cannot deliver because governments have forced them to shut down plants or their own suppliers have stopped producing. Or they have gone out of business altogether.
"You should assume that all of your suppliers are at risk," stated Simon Arbuthnot, regional director Europe at Ricardo Strategic Consulting, during the webinar. "You should build appropriate plans."
Those plans must involve strengthening global sourcing mechanisms. "Resiliency in supply chain has never been so important," commented Brant Matthews, vice-president, global strategic procurement, at US food company McCormick.
"If you make your supply chain more flexible, that has an impact on the total cost" – Jaap-Willem Bijsterbosch, PWC
Vehicle manufacturers, as well as companies in many other sectors, have woken up to the fact that they do not have that resilience. Their global supply chains, which have been trimmed for efficiency and cost-effectiveness over the course of decades, are not flexible. There is little redundancy and they are designed for JIT delivery, keeping inventories low.
However, a debate is now underway about whether building such resilience going forward is worth the cost. "If you make your supply chain more flexible, that has an impact on the total cost," said PWC consultant Jaap-Willem Bijsterbosch.
PWC, in a study conducted ten years ago with the Massachusetts Institute of Technology, concluded that companies can introduce limited flexibility without substantially raising cost.
To change, or not to change?
What does a more resilient supply chain actually look like? Most experts agree that local sourcing will have to increase, but there is also widespread consensus that this would be no panacea.
"Covid-19 has shown that the problem isn't just with global sourcing, but also with local sourcing," said Tim Danks, vice-president, risk management and partner solutions, at Chinese telecoms group Huawei.
The JIT system is also up for review, as is the addition of more redundancy in the supply base and an acceptance of higher inventory.
Some economists predict that, with greater awareness of supply chain risks and vulnerabilities, companies will be less willing to depend on a small group of preferred suppliers. Such a system can threaten business continuity, they argue.
"Covid-19 has shown that the problem isn't just with global sourcing, but also with local sourcing" – Tim Danks, Huawei
"As a business, you cannot rely on one supply chain anymore," said Jeffrey Kleintop, senior vice-president and chief global investment strategist at brokers Charles Schwab.
But, in the automotive industry, change tends to come slowly. The highly sophisticated global supply chain operated by vehicle-makers has been a major factor in the industry's ability to cost-efficiently build high-quality cars. Making radical changes to this tried-and-tested system directly targets a core competency of the industry – and that will be tough.
If the automotive industry faces a prolonged slump, it will be forced to address every part of its business, including how to best source its components and systems. If, however, global car markets recover in a few years and vehicle-makers and their suppliers return to profitability, it is less likely that global supply chains will be radically altered.
Rolf Bos, a PWC supply chain specialist, is sceptical that the coronavirus crisis will lead to structural change in automotive production. "Now, the first reaction is that there is a strong need to be flexible," he said. "But, as memories fade, cost-efficiency measures will come into play again and there's a good chance we will see a return to normal."