Supply chain and logistics operations in Africa are beset by difficulties including a lack of infrastructure and suitable storage facilities. One logistics provider, Agility Africa, hopes to tackle this by establishing a chain of high-quality warehouses throughout the continent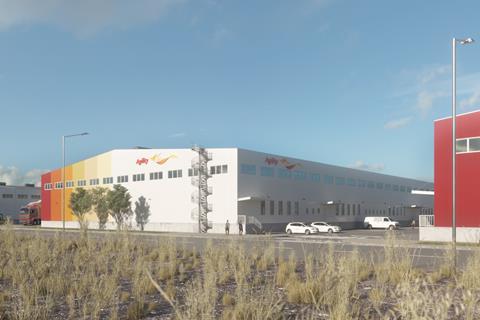 Operating in Africa can be a big challenge, and the establishment of a new supply chain there even more so. The acquisition or construction of decent storage facilities, the recruitment of suitable staff and the need to contend with local laws are all potential barriers to setting up business. However, Agility Africa, a division of the Kuwait-based parent company which operates in more than 100 countries, aims to change this by "de-risking" the process and providing a series of well-managed logistics facilities across the continent.
Geoffrey White, CEO of Agility Africa, told Automotive Logistics that the company has a "build it and they will come" strategy regarding setting up warehouses in key ports on the continent. "There is a risk perception regarding Africa that is incredibly high," he says. "This is a big disincentive for a lot of people to come."
In implementing this strategy, the company is committing itself to major investments: at least $200m on each park. These start with a first phase covering around 25,000 sq.m, with more space of similar size added as demand grows.
"There is a risk perception regarding Africa that is incredibly high. This is a big disincentive for a lot of people to come" – Geoffrey White, Agility Africa
Agility's African logistics parks are intended to provide importers, exporters and manufacturers with space that overcomes the lack of safe and efficient warehousing. They do so by installing utilities such as water, electricity and internet, and maintaining facilities management at global standards.
In 2016 the company opened a dedicated warehouse complex in the Tema Free Trade Zone in the port of Tema, about 16 miles east of the Ghanaian capital, Accra and already this facility is at phase five of its development. "We are building these parks to international standards," White confirms.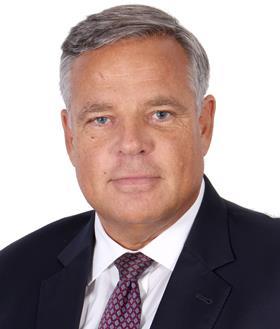 That is easier said than done. Even buying land can be a drawn out, complicated process in Africa. This, notes White, is the stage at which many potential investors give up. Similarly, construction can involve new dimensions of difficulty. "Agility takes on these phases of a project, which means the client doesn't have to."
Structures are built to a height of ten meters, with open layouts. The design is in accordance with international best practice, for instance using minimal support pillars. This makes it easier for clients to use mechanical handling equipment such as forklifts. Furthermore, waste management is factored in; Agility monitors waste disposal and audits the process to ensure adherence to environmental standards.
Each park is also fully secure, a feature that appeals both to foreign investors and to local entrepreneurs. Warehouses are fenced off and have professional onsite security staff. Employees of client operations are vetted at the gate as they arrive and depart the facility.
Attracting the right people
One factor often overlooked when companies set up commercial activities in Africa is the difficulty of attracting skilled staff. Factories and warehouses are often dreadful places to work, located in shabby neighbourhoods that make for an unpleasant daily experience.
"The biggest challenge is getting people to come and work because of the physical environment," says White. This was one of the priorities for potential clients that Agility canvassed before embarking on the logistics park project. "Nobody can get quality staff."
"There's no shortage of funding for infrastructure out there [in Africa]. It's the execution that has always been the problem" – Geoffrey White, Agility Africa
Agility has got past this obstacle by including greenery in the outdoor areas for staff to take breaks, and offering coffee shops and other amenities for relaxation. "What we are creating is an enclave that is physically appealing to staff."
Another aspect of these logistics parks that helps tenants to embed quickly in the countries they are targeting is that they are fully managed by local staff. White says that recruits are selected for their technical or professional potential, rather than academic qualifications.
They are trained at Agility's own in-house campus, then sent for a stint at its international operations, such as Dubai or Singapore. "This gives them a chance to learn how we work and the level of standards we expect."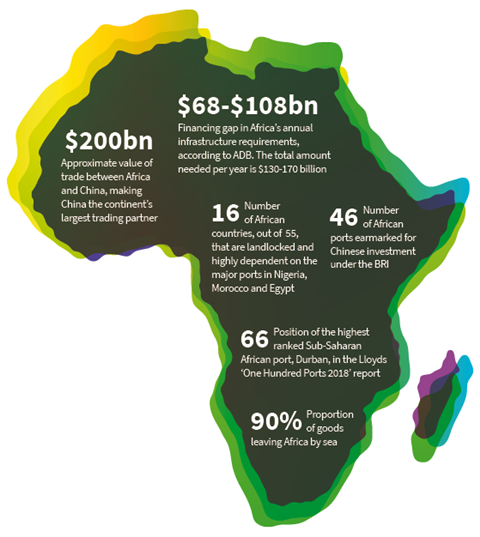 Africa's infrastructure deficit
The result is a facility that contributes to addressing Africa's much discussed infrastructure deficit, which the African Development Bank now puts at nearly $110 billion. A small army of aid workers, non-governmental organisations and development agencies exists for the purpose of modernising African roads, ports, railways and more. However, many of these schemes come to nothing or end up being irrelevant to Africa's central need: investment.
"Lots of development projects littered with huge promises don't come to fruition," White says. In this context it is no wonder that Agility's logistics parts have been attracting interest from manufacturers including major automotive brands.
One of the first tenants of the Ghana facility is Cummins, the US company that specialises in engines. Cummins will use the logistics park to serve the entire West Africa region, holding spare parts and other support inventory there. With everything under one roof, Cummins will be in a position to fast track road, sea or air distribution.
The US-based company has relied on a logistics chain for spare parts to its various African businesses from Europe or the US. Now, Cummins satellite offices in Ivory Coast, Togo, Benin, Nigeria will switch to sourcing inventory from Ghana.
Endela, a US company that specialises in modifying vehicles for African conditions, has also taken space in the Ghana unit. It too has continent-wide business and can now support its various African customers from its base in Ghana.
"This shortage of quality warehousing [in Africa] is increasing the price of goods and stifling business growth" – Geoffrey White, Agility Africa
Many African countries either have or are in the process of creating incentives for local assembly, and manufacturers are therefore looking for well-run facilities.
White notes that there is a growing awareness that local assembly makes better economic sense than shipping an entire vehicle from the far corners of the globe. Small-scale local operations would also be far nimbler at meeting domestic needs, rather than filtering decisions and design choice back to large production plants churning out millions of units.
"The whole African automotive sector is getting a lot of momentum. We are having conversations with some large-scale OEMs around providing support for their supply chains."
Made in Africa
White foresees a scenario in which manufacturers at its Ghanaian logistics park are supporting other divisions in various African nations, like Cummins and Endela. "For OEMs wanting to set up an assembly line, it's a question of where the engines will come from, where the wheels come from and so on," says White.
Assemblers would come to rely on a supply chain that is increasingly local and therefore much quicker to respond to the needs of domestic consumers. Moreover, when technology such as 3D printing becomes common, logistics parks will be able to provide local manufacturing of components engineered elsewhere, White predicts. "It will be a case of, 'design it in Singapore, manufacture it in Ghana'."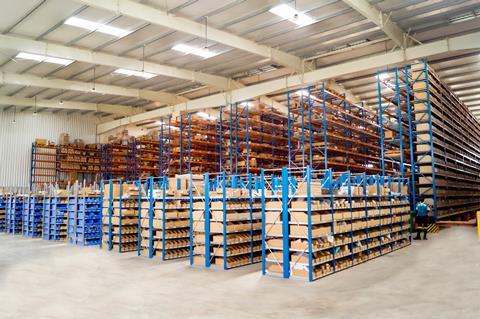 Ultimately, this will also help to tackle a longstanding hurdle for developing economies across the continent. Since colonial times, African countries have been geared towards exporting resources more than manufactured products, a situation that could be set to change.
At present intra-African trade is low, and one of the priorities of development projects is to grow business between nations on the continent. The African Continental Free Trade Area signed earlier this year was a step towards encouraging countries to do business with each other, but without practical reforms – particularly of infrastructure – it is likely to remain yet another grandiose project that comes to nothing.
Catalyst for trade
White, however, believes that logistics parks could well be the catalyst the continent needs to help countries move towards doing more business with each other. "Industrial real estate demand is estimated at over 15m sq.m in Africa's highest-potential markets," he notes. "This shortage of quality warehousing is increasing the price of goods and stifling business growth."
Agility is continuing to expand into other countries. Its warehouse park in Maputo, Mozambique has just gone live, offering 32,000 sq.m of space. Work is also nearly complete on its facility in Abidjan, Ivory Coast and groundbreaking will soon begin in Lome, Togo. Furthermore, Ethiopia, Angola, Kenya, Tanzania, DRC, Egypt, Morocco and Algeria may follow. Even landlocked countries such as Uganda and Rwanda are being considered. "These are definitely on our hitlist," White says.
Professional logistics parks can only go so far in solving Africa's infrastructure problems. They do, however, represent a practical approach to a longstanding problem. "There's no shortage of funding for infrastructure out there," White adds. "It's the execution that has always been the problem."
Automotive Logistics will hold its inaugural Middle East and North Africa conference in Dubai, UAE on November 19-20 this year. Click here to find out more or to register.
Mena: Infrastructure, policy and regulatory developments
1

2

3

Currently reading

Safe and secure: How new warehouses will support African supply chains

4

5

6

7

8