Container shipping line CMA CGM has bought French logistics provider Gefco for an undisclosed sum. The buyout follows an earlier statement from Gefco that it was taking back the 75% stake in its business that Russian Railways bought in 2012 for €800m ($869m).
The buyout has been submitted to competition authorities for approval. However, CMA CGM has worked out a special procedure with the European Commission to authorise its purchase immediately. In doing so, it has avoided a more problematic situation for Gefco, which would have been subject to international sanctions against Russian Railways from April 11 this year following Russia's invasion of Ukraine. Final approval on the capital deal will take place in the coming months, according to CMA CGM.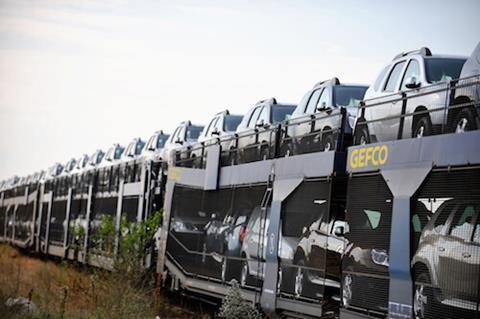 The container line has at the same time bought the 25% stake in Gefco carmaker Stellantis had retained. Gefco was originally the wholly owned logistics division of PSA Peugeot Citroën, which is now part of Stellantis with Fiat Chrysler Automobiles.
Carlos Tavares, CEO of Stellantis said that the sale of Gefco marked the last step its decade-long plan to exit the transport and logistics sector. "Moving forward, Stellantis now has an efficient global supply chain with diverse logistics suppliers, among which Gefco continues to play a meaningful role."
Stellantis has for some time been insourcing a number of logistics services while at the same time widening its contracted logistics services with other providers. According to sources, they include French logistics provdier Groupe Cat, which has taken over certain of the fourth-party logistics (4PL) services Gefco had formerly provided to Opel/Vauxhall, which PSA bought from GM Europe back in 2017.
Back in 2018 PSA said it was looking to sell off its remaining 25% share its former logistics subsidiary because "Gefco's operational performance and the diversification of its client portfolio" no longer necessitated it having a stake in the company. Last year also marked the end of the company's €8 billion exclusivity deal under which Gefco managed and optimised the automaker's entire global manufacturing supply chain, though at that time Gefco was also keen to emphasise its growing independence both within and outside the automotive sector.
Automotive strength
The combined purchases make CMA CGM the sole owner of Gefco and strengthens CMA CGM's automotive logistics services. Gefco has 3,000+ rail wagons and 30 vehicle compounds in Europe. It also subcontracts a large fleet of vehicle haulage trucks, though what CMA CGM will do with subcontracted business model for road haulage remains to be seen.
Nevertheless, combining the established strengths of Gefco, in both inbound and finished vehicle logistics, with Ceva Logistics, which CMA CGM acquired in 2019 for $640m advances the parent company's aim of providing end-to-end shipping and logistics services. The move also bolsters Ceva's provision of contract logistics, which is also one of Gefco's strong offerings for the automotive industry.
"The acquisition of Gefco represents a further step in our development strategy and strengthens our position as a global player in transport and logistics," said Rodolphe Saadé, chairman and CEO of the CMA CGM. "With Gefco, our subsidiary Ceva will become the world leader in automotive logistics, having recently enhanced its capabilities in e-commerce logistics with the acquisition of Ingram Micro CLS. We are creating a French leader to serve our customers around the world."
Luc Nadal, CEO and chairman of Gefco said his company was proud to bring its 70 years of experience in in industrial logistics to the CMA CGM Group. "The project led by CMA CGM will allow Gefco to continue our activity in a stable environment, will support the transformation we have initiated and will strengthen our development in the years to come."
Back in 2019 Russian Railways secured government approval to sell between 25% and 35% of its overall stake in Gefco but unfavourable market conditions in Russia made it difficult for the company to sell shares at the price targeted. The impact of Covid and the invasion of Ukraine made those conditions even more unfavourable.