Container terminal giant DP World has bought third-party logistics provider Syncreon in a deal valued at $1.2 billion. The transaction is expected to be complete by the second half of this year.
Syncreon provides logistics and distribution services for the automotive and technology sectors in the US and Europe, including transport, warehousing and packaging. DP World said it aimed to build on Syncreon's strong connections in those sectors "to deliver greater scale and provide compelling value add supply chain solutions to cargo owners across a wider market".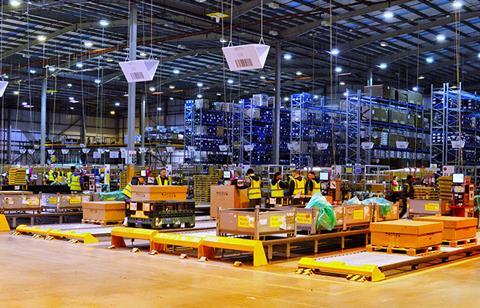 "We are excited to join the DP World group as we believe that syncreon will benefit from the group's significant expertise in the wider supply chain and excellent relationships with cargo owners," said Brian Enright, CEO of syncreon, adding that the move would enable the company to take up business in other markets.
DP World is expanding its network of logistics operations for the automotive industry across the Middle East and Africa, with a focus on integrated services and special economic zones such as its flagship Jebel Ali Port. DP World's business in the region covers port-related services for containers, ro-ro, customs, warehousing and inland transport.
"We are delighted to announce the acquisition of syncreon, which adds significant strategic value to DP World given its strong logistics solutions capability and will allow DP World to deliver end-to-end solutions to cargo owners," said Sultan Ahmed Bin Sulayem, chairman and CEO of DP World.