Logistics provider RPM has officially launched operations in Mexico this week, with a focus on providing services to carmakers and suppliers. Its expansion in the region will be led by cross-border logistics, working with third-party solutions.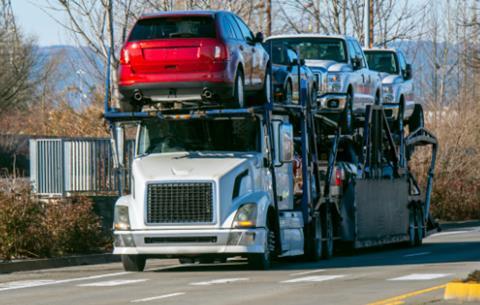 Speaking ahead of Automotive Logistics and Supply Chain Mexico, RPM said the new business in the country would use the same technology as across its global network.
RPM will be providing strategic planning, network design, capacity planning, information technology and transport. Its cross-border logistics service will include, although not be limited to, transloading, border storage, through-trailer service, door-to-door transport, as well as first and final mile, and spot and contracted services.
"Establishing RPM Mexico is a huge milestone for the organisation," said Sergio Gutierrez, CEO and president of RPM. "Our network of valued customers and carriers will benefit from a highly efficient, quality-driven, talented workforce that will enhance our service offerings."
The new business in Mexico will be led by Raul Ambriz as vice-president of RPM Mexico. He moves from his role as vice-president of business development and strategic growth at the company.
Ambriz joined RPM in August this year, after a year at Penske Logistics and prior experience leading projects as commercial director for Wallenius Wilhelmsen's Mexico operations. His role will involve overseeing the new RPM division's growth in cross-border and third-party logistics-based solutions, specific to the finished vehicles industry.
"I am thrilled to have Raul Ambriz at the helm of RPM Mexico. His years of experience, paired with his deep understanding of logistics, makes him the perfect fit to ensure a successful expansion into the region," said Gutierrez.
Ambriz said that the establishment of RPM Mexico could not have come at a better time given the obstacles and sources of adversity carmakers were currently facing.
"I'm proud to be a part of a people-first organisation creating efficient and innovative solutions in this ever-changing industry space, and I have no doubt that RPM can deliver results and surmount challenges for new and existing customers across Mexico," said Ambriz.