Overall economic growth may be lacklustre, but automotive aftermarket sales are on the increase in the Middle East and North Africa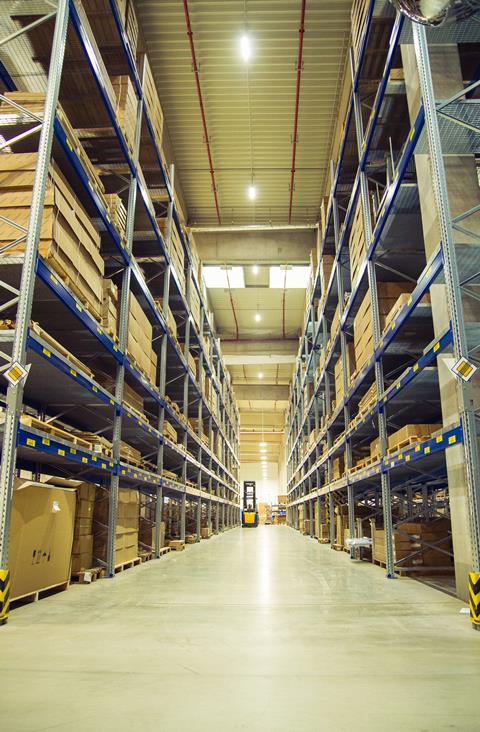 In the Middle East, the vehicle parc is predicted to increase to 27m units by 2023, according to research firm Aranca, and this will lift the value of the aftermarket to $18.5 billion, up from $15 billion in 2018.
Further studies of the wider Middle East and Africa (MEA) region by TechSci Research estimate annual growth in the automotive aftermarket of 7%, to reach a value of $31 billion in 2022, up from $22 billion in 2017. Recent projections by TechSci estimate revenues rising to almost $40 billion for the automotive components sector by 2024. This expected rise will come from the addition of 4.3m vehicles to the existing fleet of 92m active vehicles in the region, many of which will eventually require replacement parts.
The organisers of Automechanika Dubai 2019, MEA's largest trade show for the aftermarket sector, claimed that up to 43% growth is expected in the coming years for the automotive aftermarket, spurred by increased competition, population growth and associated demand for vehicles and parts.
This is despite Oxford Economics/Havers Analytics estimating that the overall Middle Eastern economy slowed in 2019 to its lowest level in the past ten years, growing by only 0.1%, down from an estimated 1.4% in 2018.
Mahmut Gazi Bilikozen, show director, Automechanika Dubai 2019, stated at the event: "We're confident that demand for the automotive service industry and aftermarket products will remain robust, with growth largely fuelled by demand from existing vehicles and the expected improvement of car sales moving forward."
Jebel Ali leads the way
According to its owner and operator, DP World, Jebel Ali port has emerged as the UAE's principal entry point for the used car sector, handling 78% of used car imports and 31.8 billion dirhams ($8.7 billion) of automotive spare parts per year. The automotive and spare parts sectors are "core segments" propelling economic diversification in the UAE, claimed Mohammed Al Muallem, CEO and MD of DP World UAE Region, during Automechanika Dubai 2019.
Dubai Customs calculates that the emirate traded 2.1m tonnes of automotive parts and accessories worth $10.3 billion in 2018, up 32% on the value a decade ago. The $5.5 billion of automotive aftermarket imported into Dubai in 2018 ranged from engine components, tyres and batteries, while exports and re-exports into surrounding continents were worth $4.8 billion.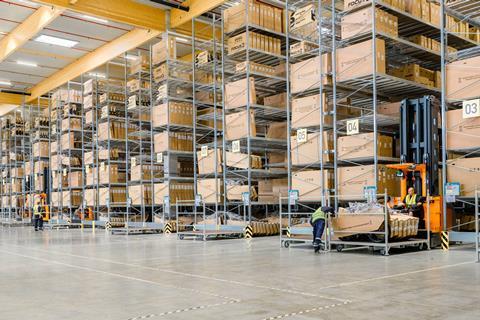 We're confident that demand for the automotive service industry and aftermarket products [in Mena] will remain robust,with growth largely fuelled by demand from existing vehicles and the expected improvement of car sales moving forward Mahmut Gazi Bilikozen, Automechanika Dubai 7% Annual growth rate of MEA's automotive aftermarket up to 2022, when its value will reach $31 billion, according to TechSci
The UAE is the leading supplier of automotive spare parts within the Gulf region as well as for Iran, the Indian sub-continent, Africa and the Commonwealth of Independent States. Most aftermarket parts are imported to Jebel Ali Free
Zone, stored and distributed to markets across the Gulf Cooperation Council (GCC) nations: Bahrain, Kuwait, Oman, Qatar, Saudi Arabia and the UAE. Each supplier has its own distribution channels and policies.
Fadi de Jaroueh, general manager at parts distributor Apex of Gulf, cites the commercial vehicle segment as being a chief catalyst of growth. "The automotive spare parts aftermarket plays a big role in the Middle East, especially in the commercial vehicle segment. Fleet owners tend to purchase OEM brands from the aftermarket to replace their truck parts in order to save money," he says.
"Instead of buying original parts at high value, they tend to purchase the same part from the market at much cheaper prices with the exact same quality. The industry understands the concept behind aftermarket parts and original parts; hence, they tend to go for aftermarket due to the price difference.
According to de Jaroueh, who is based in Jebel Ali Free Trade Zone, growth in the sector across the GCC nations is being supported by major new infrastructure developments. "Government projects make trucks run more, leading to an increase in the sales of spare parts. Projects such as Dubai Expo 2020 are vital growth indicators," he adds.
In Qatar, significant infrastructure projects such as stadiums, motorways and local road projects are currently under construction for the Fifa World Cup 2022, which will boost commercial vehicle sales, service and aftermarket parts business.
Importing parts from Europe
Given the predictions of aftermarket growth, it is little wonder that component manufacturers have sought to secure a strong footing in the region, to supply and fit their own proprietary parts.
For instance, the automotive aftermarket division of Robert Bosch Middle East provides repair shops in the region, offering a wide range of diagnostics software, service training, repair shop technologies, in addition to Bosch's main business of selling spare parts. The company is also one of the region's leading suppliers of diesel systems for commercial vehicles. The German company operates its own car service workshops, express car service centres and diesel service workshops across Mena. In Saudi Arabia, Bosch plans to expand its presence to 46 service centres by 2020, from 23 in 2015.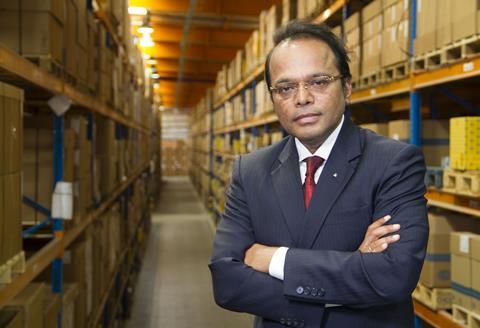 There is a general tendency for aftermarket components sold in the region to originate outside the GCC, mostly imported from OEMs in European countries – typically Germany. However, a growing slice of the market emanates from manufacturers in China and India.
Manufacturers are wary of divulging their metrics in the region. Nissan Saudi Arabia, for example, does not share any internal forecasts or business results. Marketing director Ahmed Soudodi explains: "Since the Saudi market is a non-monitored market, we don't have any primary data that helps size up the opportunities. We run our own bespoke sanctioned market studies and this falls under Nissan Global Intellectual property that we can't make public."
In its latest 'Middle East and Africa Automotive Aftermarket' report, TechSci reveals that electric components, radiators and exhausts feature prominently among the most sought-after parts in the Middle East. These are followed by (in descending order): tyres, lubricants, axle and transmission components, air and oil filters, suspension systems, batteries, brake pads and brake shoes.
Ford's Jebel Ali-based parts supply and logistics manager, Vaitheeswaran Natarajan, adds bumpers, doors and windshields to the list of frequently required aftermarket parts.
Furthermore, climatic influences, like the searing heat of summer, clearly take their toll on parts. Madhav Kurup, Jebel Ali-based regional CEO for the Middle East and South Asia at Hellmann Worldwide Logistics, describes the situation at his company's 100,000 sq.m warehouse in Dubai: "We stock 70,000 SKUs for OEMs, from fast-moving items to slow- moving ones, and even 'static' stock in rare demand that still needs to be available. As you'd expect, during the peak summer period, parts for cooling systems and A/C units are in high demand."
"The regional economy is going through a challenging period and it's no secret that car sales have dropped substantially for OEMs. At this point, however, we have seen a significant rise in aftermarket sales" - Madhav Kurup, Hellmann
Approximately 30% of Hellmann Worldwide Logistics business in the Middle East and South Asia region is in the automotive sector, primarily aftermarket parts. Kurup says that the company commands a major share of the Middle East automotive aftermarket, a sector worth $80m-$100m. He adds that the automotive aftermarket in the Middle East has a product value of approximately $1 billion, of which 10% is logistics cost.
As for parts manufacturers, Apex's De Jaroueh cites the main players in the regional automotive aftermarket sector as being: KS Kolbenschmidt, an OEM producing pistons, liners, piston rings, valves, and bearings; BF, for crankshafts, camshafts, cylinder heads, tie rods; Elring for gaskets; and Sachs, an OEM for clutches, shock absorbers and flywheels.
De Jaroueh reveals that some (unnamed) players are actually importing parts from around the world, then applying their own private labels and branding to the items and assembling them locally.
Roads to growth
As for market trends and developments that are expected to impact the regional aftermarket sector, TechSci notes that an estimated 3m female drivers are likely to take to the roads in Saudi Arabia by 2020, following the removal of the ban on women drivers in June 2018. As a result of this influx of new drivers on the roads, the automotive industry and its spare parts providers will surely see additinoal growth in the country.
Another trend is localised production of parts by OEMs. According to TechSci, "Localisation of auto spare parts in the Middle East would curb import costs, activate local investments, and minimise imitation and manipulation. OEMs such as Toyota are considering localised production of their vehicles in Saudi Arabia. Such an investment by a major OEM is expected to boost the auto parts manufacturing supply chain in the country."
Ashok Leyland, the commercial bus manufacturer, already has an aftermarket parts factory in the UAE.
$18.5m
Value of the automotive aftermarket in the Middle East in 2023, as predicted by Aranca. In 2018 the aftermarket was worth $15 billion
Another boost to the market comes in the form of vehicle modification. Demand for this has risen in Saudi Arabia, Iran, the UAE and Oman as customers – especially the youth population – seek to make their vehicles both perform better and look more distinctive. "This trend is expected to continue in coming years, thereby boosting demand for auto components in the Middle East," says the TechSci report.
An expanding second-hand automotive spare parts market has developed into a multimillion-dollar industry, boasting over 100 small and medium-sized enterprises across the region.
Alternative sales channels are also having a positive effect. Quick delivery modes and online sales of spare parts in Middle Eastern countries such as Saudi Arabia are benefitting from fresh tranches of investment. For example, Babatin Auto Parts, Souq (an Amazon company), Desertcart, Awok and ACDelco are some of the websites now selling automotive spare parts.
Hellmann's director of automotive logistics, Martin Wehner, explains this trend: "There has been a marked increase in consumer e-commerce activity in the region, such as deliveries from Amazon,so expectations are high. Why should there be a difference [between B2C and B2B e-commerce activity]? We need to increase the sector's service levels."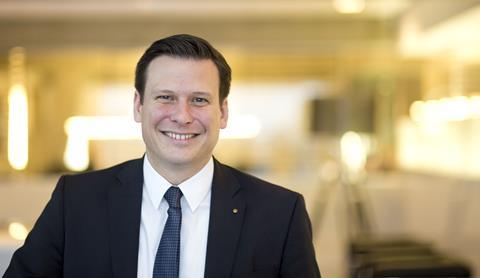 A number of pipeline activities over the next three years are set to bolster the aftermarket sector. Karwa Motors plans to launch Oman's first bus assembly operation in 2020, with the objective of producing 1,000 units per annum after phase one gets underway. Qatar Quality Trading, in conjunction with Japanese company ARM, is set to build Qatar's first electric car, called Katara, at its $9 billion factory in 2022.
Meanwhile, the Saudi Arabian National Tire Company (NTC) announced in May 2018 its plan to build a tyre manufacturing plant in Jubail by 2020. The plant will have an annual production capacity of 20m tyres. In Iran, Barez Industrial Group is planning to expand its tyre manufacturing facilities to produce 150,000 tons of tyres annually by 2021.
Observers of the regional macroeconomic scene attest to the slump in various vertical markets, including automotive sales. However, players in the automotive aftermarket have plenty of reasons to stay positive.
As Hellmann's Kurup says: "The regional economy is going through a challenging period and it's no secret that car sales have dropped substantially for OEMs. At this point, however, we have seen a significant rise in aftermarket sales.
"We have secured some new customers and there are pockets of excellence even in these difficult situations."
Following the rules
As with any component, safety and quality issues are paramount for the automotive aftermarket. In this regard, various countries in the Middle East have made strides to ensure that parts conform to rigorous standards.
As Apex's de Jaroueh explains: "GCC markets rely heavily on aftermarket products, and the governments support the growth of this segment by facilitating the import and export of these products. Extra quality certifications at customs is required for certain product groups to ensure the product meets the required standards."
The Emirates Authority for Standardisation and Metrology (Esma) is the only approved body that can enforce standards of quality control in the UAE. Meanwhile, the Saudi Arabia Standards Organization (Saso) has launched a new online system called Saber under which importers must register automotive spare part products. Automotive aftermarket importers have been obliged to register on the platform from November 2019. The Kuwait Conformity Assurance Scheme (Kucas) is an analogous certification process operated in by the Public Authority for Industry in Kuwait that covers automotive aftermarket parts imported to the emirate.
"This registry process controls the imports coming into the country and requires further documentation such as supplier conformity certificates, test reports (from third party labs) for specific product groups," states de Jaroueh.
Conforming to Esma, Saso and Kucas requirements is not straightforward. According to one major automotive OEM, challenges include: trading terms with regional distributors; the disposal of dangerous goods like airbags; parallel imports; the political situation in Iran (and the ongoing embargo with Qatar); the risk of counterfeit goods; and volatile distributor ordering patterns.