BMW and Amazon Web Services (AWS) have agreed to jointly develop applications to use AWS' cloud computing platform to increase efficiency, performance and sustainability across the lifecycle of its vehicles, from design to aftersales services.
The OEM will be migrating the engineering, manufacturing, sales and vehicle performance data collected from its global operations to AWS' platforms. The information gathered is being channelled into the 'Cloud Data Hub', which provides employees with a common overview of operations and enables them to apply cloud-based machine learning models to the data and optimise planning across its sales, production and purchasing units.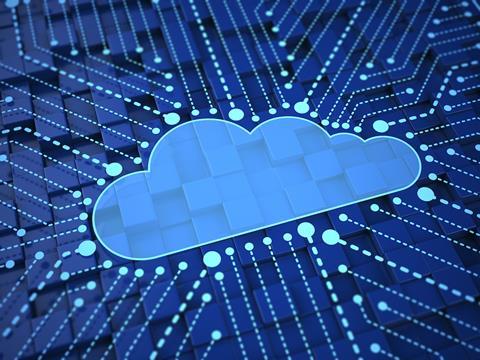 BMW will also apply machine learning to forecast demand for its vehicles, as well as improve operational performance and increase transparency in the supply chain, according to company. It is already using AI and machine learning for its in-plant logistics and quality control.
Car dealerships, suppliers and technology companies will be able to contribute vehicle operating and maintenance data to the Cloud Data Hub and receive insights driven by machine learning tools.
Earlier this year BMW started using blockchain technology in purchasing to ensure the traceability of components (including lighting modules) and raw materials through its international supply chains. The PartChain platform aims to trace parts and critical raw materials "from mine to smelter".
That platform also uses AWS services, such as Amazon Elastic Kubernetes Service (Amazon EKS), in conjunction with open source blockchain management tools to trace parts and critical raw materials throughout the global supply chain. The transparency gained is helping BMW ensure materials are sourced from socially responsible places of origin, including those materials used in the production of lithium-ion batteries.
BMW is also using Amazon SageMaker to examine data from vehicle components and systems to predict performance and maintenance. The information is helping parts suppliers with potential manufacturing issues and being used to improve quality, said the carmaker. It will also improve aftersales replenishment and servicing.
"The BMW Group is driving digitalisation and innovation in the automotive industry," said Alexander Buresch, chief information officer and senior vice president, BMW Group IT. "We are making data central to the way we work and we look forward to collaborating with AWS to merge our talents, continuing to raise the bar for innovation among automakers and delivering exciting new experiences for our customers around the world."
BMW plans to train 5,000 software engineers in machine learning and data analytics with the support of AWS Training and Certification.
Last year Volkswagen started working with AWS to automate manufacturing and logistics processes across its global supply chain.