Sergio Gutierrez has been promoted to global co-CEO at freight and finished vehicle delivery company RPM Freight Systems. He also retains his position as president of RPM Europe, a role he has held since August 2019.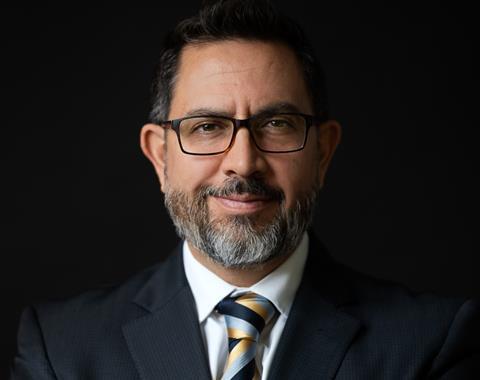 RPM said that in his new role Gutierrez will continue to expand the company's broader international presence and focus on operational strategies to bring greater value to customers in North America and Europe.
"Sergio makes us stronger as an organisation," said RPM CEO, Al Samouelian. "His positive attitude and holistic understanding of the finished vehicle space will only continue our success and future growth. I am proud and honoured to work side by side with him in his new role as CEO."
Gutierrez has 25-plus years' experience in automotive logistics and supply chain, and was previously head of operations, quality and continuous improvement at Wallenius Wilhelmsen Solutions (WW Solutions).
Since joining RPM Gutierrez has been building the company's expansion into Europe and has been successful in growing RPM's finished vehicle services there. He told Automotive Logistics that RPM has shipped more than 45,000 units in 12 months, serving more than 50 customers across Europe, including OEMs, rental car companies, remarketing companies, and vehicle importers; no mean feat given the impact of the Covid-19 pandemic this year.
"We have landed contracts and spot moves, which created a flexible business model that allowed our customers to enjoy additional capacity at the most competitive cost without jeopardising quality and performance," said Gutierrez.
He explained that after eight years of growth as a US-based transport company, last year RPM decided to expand into Europe.
"Our first year has been a tremendous success," he said. "We built everything from scratch, from creating a super-competitive and professional team made of industry experts to launching our two main offices and implementing all the legal, operational, and functional structures."
Gutierrez went on to explain that the company has spent the year connecting with the finished vehicle logistics sector and partnered with the European Association of Vehicle Logistics (ECG) to gain experience from the experts in building robust network.
Next steps
Over the next three years Gutierrez is planning further growth by supporting and attracting new customers and building partnerships.
"We are looking to help each OEM in Europe and the US," he said. "Either in spot loads, landings at the end of each month, and at the end of each quarter, and certainly under long-term contract agreements, we can support simply as transportation provider but also as a complete 3PL."
RPM is aiming to digitally enhance the vehicle transport process, replacing paperwork used in it, for example, with an innovative end-to-end suite of digital tools that includes electronic proof of delivery (e-Pod), electronic consignment notes (eCMR), and digital inspections at pick-up and delivery. Combined, these tools are being developed to give 100% transparency of the entire vehicle distribution process.
Gutierrez added that RPM was aiming to provide customers with greater flexibility through added services, including compound management and pre-delivery inspection, accessorisation and small repairs. The company is also planning to provide connecting intermodal services.
Internally, Gutierrez is creating a global operational process focused on best practice sharing across the world.
"This is how I see it: we are no longer a company with two massive operations on two continents [but] a global logistics service provider with tremendous flexibility and adaptability," he said. "We are looking to provide an outstanding and innovative solution to change the way finished vehicle logistics takes place today.
"We want to be part of the change and collaboratively lead the way; we want to be a catalyst for the change, creating a standard and efficient approach to support the customer needs and one that allows more sub-utilised service providers to play a bigger role in the entire distribution and transportation supply chain."