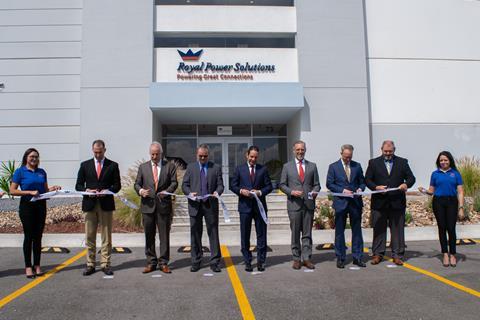 Royal Power Solutions (RPS), a supplier of electrical power and signal distribution components, celebrated the opening of its automotive parts manufacturing facility in Querétaro, Mexico last month.
The facility will assemble automotive battery terminal systems, moulded plastic covers and studded eyelets for tier one and two manufacturers, including those producing electric vehicles.
According to Querétaro governor Dominguez Servién, the automotive parts sector is the largest recipient of foreign capital in Querétaro, with more than $242m invested there in the past five years.
Servién said that from January to August 2019 the region's automotive sector grew 9.3% compared to the previous year and its economy increased 5.8%, more than four times the country as a whole.
Labouring the point
While some believe that localising in Mexico is a cost saving exercise because of labour advantages, Kevin Reed, RPS' vice-president of supply chain, disagrees.
Speaking to Automotive Logistics he said: "RPS' high-speed, high-precision progressive stamping is inherently a machine dependent and not labour dependent activity. This, coupled with RPS' application of automation aids and robots, makes labour a small [part] of the manufacturing costs compared to material, energy and capital equipment."
The reality, he said, is that logistics costs, scrap stream management, administration to manage brokerage, handling, and local accounting and taxation requirements, as well as certain overhead costs such as electricity, are all premiums to producing goods in the US.
Raw material shortage
According to Reed, the biggest challenge RPS faces in Mexico is the limited raw material and supply infrastructure within Mexico. "The single largest material input to producing eyelets and terminals (flat roll copper and aluminium) is not available from mill direct sources within Mexico today," he explains.
Commodities for RPS include flat roll materials in various metals and alloys, resins for injection moulding, specialist plating in both components and reel-to-reel, fasteners and other purchased components.
"The largest opportunity to directly influence the total cost model within Mexico is through creative logistics solutions to support the operation," said Reed.
He said that last year the company's supply chain efforts were largely focused on qualifying local suppliers for critical outside processes and market testing various logistics providers. It also worked on direct delivery to the Querétaro operation and is considering just-in-time warehousing in the region, DDP (delivery duty paid) to door and border consolidation where local supplier production does not yet exist.
Reed also suggested the flexibility of its geographic production allows RPS to be more agile in managing unforeseen duty, and import and export fee challenges that may arise in the future.
The future of the automotive market in Mexico will be discussed in detail at the forthcoming Automotive Logistics Mexico conference, taking place in Mexico City in February.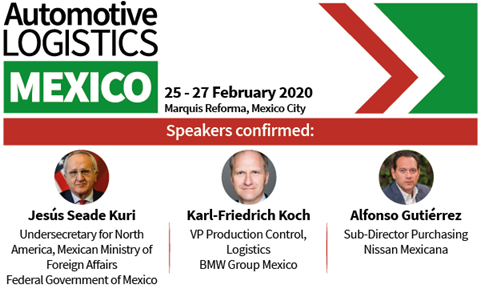 Ready to roll: Investing in a world-class supply chain
Mexico's leading Automotive Logistics and Supply Chain conference is back on 25-27 February 2020 at the Marquis Reforma. Across three days you'll have the opportunity to:
Hear first the latest industry developments around USMCA, digitalisation and more, so you can better prepare for the challenges and opportunities ahead.
Gain practical insights and intelligence from leading industry and logistics experts on areas including improving supply chain visibility, raising standards and electrifying the supply chain.
Connect with peers, partners and suppliers, in one location, to exchange ideas, share experiences and find solutions to common goals.
Book now to secure your place.
Complimentary places are available for vehicle makers and part suppliers.