An ongoing shortage in semiconductor supply is disrupting production of parts and vehicles around the world. The supply bottleneck, which is caused by a combination of factors, including the impact of Covid-19 on production in the first half of 2020 and on manufacturing investment, is affecting a number of major carmakers and their suppliers.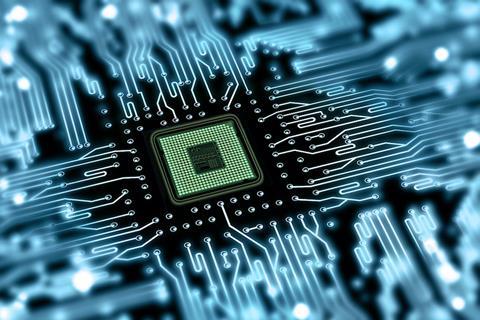 The shortage is the result of a perfect storm, as the automotive industry experienced greater fluctuations in 2020 than any other industry buying semiconductors. At the same time, high demand from other industries led to capacity constraints in semiconductor facilities. The recovery in car sales and factory output that followed was faster than projected across all regions, driven by pent-up demand during the lockdown period.
"The automotive industry recovered much more quickly and steeply than expected, while the ramp-up of automotive semiconductor production for central supply parts was comparatively slow," said a spokesperson for VW Group. "The result is industry-wide adaptations and reductions in automobile production."
Global supply bottlenecks
Those reductions are happening on a global basis in the first quarter of 2021. All major OEMs have been affected, including Japanese carmakers Honda, Nissan and Toyota, all of which are reviewing production targets.
Honda admitted it was facing some supply issues related to microchip-related parts as a consequence of the impact of the Covid-19 pandemic. Production at the carmaker's Swindon plant in the UK has been suspended for four days this week because of the supply shortage.
A report in the Nikkei Asian news also indicated that those supply issues were also affecting production of the Fit/Jazz model at Honda's plant in Suzuka this month. However, Honda said that the plant was running as normal without any production pauses but that it continued to monitor the situation and would do its best to minimise the impact of the supply shortage.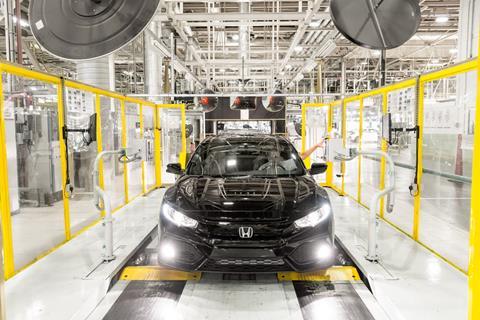 Rival carmakers Nissan and Toyota have also acknowledged the semiconductor shortage but like Honda would only state that production was currently ongoing and the situation was being closely monitored.
A spokesperson for Nissan Europe said: "A global shortage of semiconductors has affected parts procurement in the auto sector. Due to the shortage, Nissan will adjust production and take necessary actions to ensure recovery. We are looking into potential effects on our plants globally and will take measures to minimise the impact on our customers."
Reports that Nissan has been forced to cut production in Japan of the recently-launched Note, a model that is popular in Japan, but has been discontinued in Europe, by 5,000 units this month because of the shortage were not confirmed.
Short-time working at VW
VW Group is also reviewing production at plants in China, Europe and North America in the first quarter of 2021 to manage the bottleneck in supply.
"The semiconductor supply bottleneck resulting from the rapid recovery of automotive markets is causing significant disruptions in global vehicle production for various manufacturers," a spokesperson for the German OEM told Automotive Logistics. "There will be effects on production volumes in the first and possibly also second quarter 2021."
VW is focused on minimising the impact of the shortage and could not say at this stage which brands and locations would ultimately be affected or to what extent, though models based on its MQB platform across Volkswagen Passenger Cars, Volkswagen Commercial Vehicles, Skoda, Seat and Audi were all affected. Production of electric vehicles (EVs) at Zwickau is not affected, however, and production restarted as planned after the winter holiday.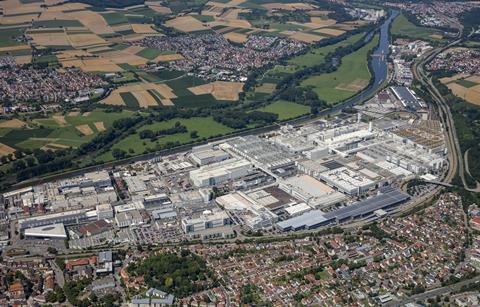 "In Germany several production sites, including our main plant at Wolfsburg, have applied for short-time work," said the spokesperson. "Volkswagen continues to examine all countermeasures and alternatives to limit the impact of the global supply bottleneck for semiconductors on production to ensure the fastest possible supply for all customers."
VW said it was continually reviewing countermeasures and alternatives to limit the effects of the supply bottleneck and the number of vehicles affected.
This week Audi has had to put more than 10,000 workers on furlough, CEO Markus Duesmann told the Financial Times. This will delay production, but Duesmann also said that overall output for 2021 shouldn't be affected because the company expects to make up for lost time in the second half.
Tier one task force
Bosch, which is one of the biggest parts suppliers to the automotive industry, acknowledged that the global procurement market is currently experiencing a general shortage of semiconductor components – specifically integrated circuits (ICs) such as microcontrollers (MCUs), and application-specific integrated circuits (ASICs).
"To make matters worse, one semiconductor manufacturer's investments in expansion and production increases have been delayed [because of] the coronavirus pandemic, resulting in significantly fewer chips being supplied to Bosch," a spokesperson for the company told Automotive Logistics. She went on to say that the company was in daily contact with suppliers and customers, and was doing all it could to keep customers supplied to minimise any further impact.
At rival tier one supplier Continental there was a similar message. A spokesperson for the company said the shortage, which began in Q4 of 2020, was now expected to continue well into 2021.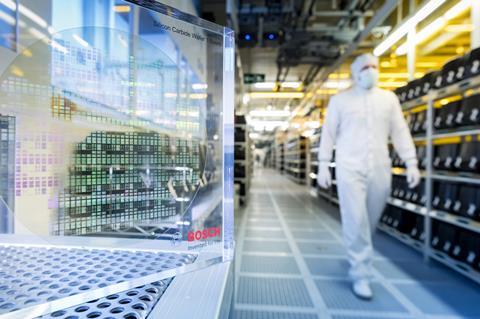 "Capacity increases have been initiated by semiconductor suppliers, but these will be effective in a period of six to nine months only," she said.
Continental's executive board is closely supervising the situation with the engagement of an internal task force. The company said it was providing customers with regular updates on production and delivery schedules, as well as communicating daily with suppliers to keep track of production and shipment schedules, and monitor bottlenecks.
"We are in negotiation with specific suppliers for supply volume increases and capacity expansion," said the company's spokesperson, adding that it was supporting its suppliers in negotiations with sub-suppliers and working with the automotive industry associations, such as the Germany's automotive industry association, the VDA, where necessary.
Continental is also looking at alternative sourcing where possible and at alternative material for semiconductor production
"The high investment costs and long capacity-building times [mean] semiconductor suppliers, such as TMSC, are increasingly dependent on silicon foundries for production technology," said Continental's spokesperson. "Investment in these specific technology nodes is therefore critical for the automotive industry in terms of supply."