Unipart Logistics, the supply chain services division of Unipart Group, has extended its partnership with equipment maker Kubota UK to provide aftermarket warehouse operations.
The five-year extension to the existing contract covers 120 dealers and 187 delivery points nationwide for Kubota UK. Unipart Logistics provides inbound and outbound aftermarket logistics, storage, returns, scrapping and kitting for Kubota's agriculture, groundcare, construction and engine divisions in the UK and Ireland, and Nordic and the Baltic states for engine distributors.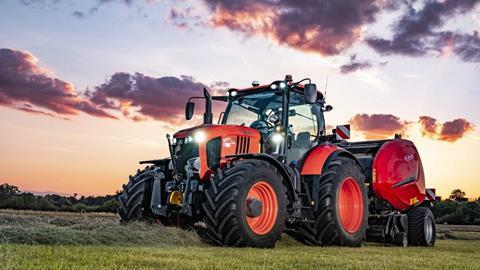 Unipart Logistics said that over the last few months it has introduced digital technology to further improve performance. That includes a digital video control board to monitor and improve performance, according to the company.
"The team also pioneered the use of an in-house designed camera system to add robust quality control by capturing images of orders as they are packed," said a spokesperson for Unipart. "This has supported the team in their drive to perfect order quality for Kubota customers."
Unipart said an important element of the contract with Kubota was helping to support its agricultural customers during the peak harvest period from April to October. The company has faced additional challenges in supporting the sector throughout the Covid pandemic. Unipart said implementation of its digital tools in conjunction with its Covid-secure safety measures had helped it overcome the additional challenges.
"I'm really proud of how our team stepped up in response to the pandemic to maintain service and safely meet customer needs in challenging circumstances," said Claire Walters, Unipart Logistics chief commercial officer.
David Hart, Kubota UK's managing director added: "We've seen significant disruption in the marketplace over the last few months, but many of our dealers that have multiple franchises have commented that the Kubota parts have stood head and shoulders above many of their other providers in both reliability of delivery and constantly high performance in picking the right parts first time and maintaining the high standards throughout the pandemic."