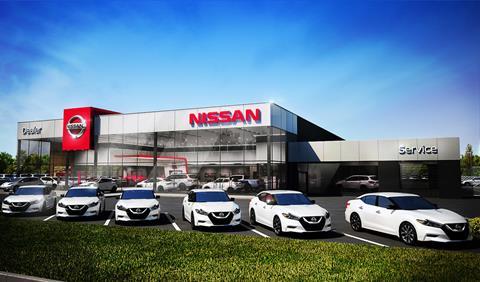 The communications network covering Nissan of North America's production, dealer and customer systems is operating again after a power outage at a data centre blacked out screens for five days.
The disruption lasted from August 17 to late on August 21 and reportedly impacted the NNANet system Nissan and Infiniti dealers use to order cars and parts, obtain rebate and guarantee information, check on recalls and file claims. At the same time customers could not make monthly payments. The IT downtime also forced a production halt at the company's factories in Smyrna (Tennessee) and Canton (Mississippi).
The power outage, blamed on extreme heat in Colorado, cut the electricity supply to a Nissan data centre in Denver and disabled the company's backup systems.
In a brief statement to Automotive Logistics, Nissan North America said: "Our systems were restored and we have resumed normal business operations."
The company declined to comment on what actions it is taking to avoid a repeat, or to estimate the cost of the incident in terms of overcoming the outage, restoring systems handling production, vehicle sales and aftermarket demand for parts.
Bad timing
Around 1,300 dealers in the US and an undetermined number in Canada and Mexico were affected by the crash of the company's internal NNANet system.
Automotive News (Canada) quoted Tim Hill, who owns a showroom in Florida, as saying: "Everything we do with Nissan goes through NNANet. That is our lifeblood."
As dealers typically book most of their sales towards the end of a month, the disruption occurred at an especially bad time. Ray Brandt, CEO of Ray Brandt Automotive Group in New Orleans, said customers had to be turned away because the dealership could not access financial information from Nissan's finance arm, Nissan Motor Acceptance.
"This is the crunch time of our month," said Brandt. "We've got to make big sales. We have big objectives and money on the table. We were penalised. There's no doubt about it.
A New Jersey showroom reportedly reacted to the disruption by focusing on selling used cars and obtaining parts from other dealers. With the financial arm's networks down, a spokesperson at the dealership said: "I had a gentleman come in and we couldn't get his payoffs. So we had to turn him away."
Dave Wright, principal dealer at Dave Wright Nissan-Subaru in Hiawatha (Iowa), was quoted by Autonews as saying: "We look like idiots because we can't tell them [clients] what incentives they are eligible for, even how much they have left on their Nissan lease or finance note."
Customers complained on social media about not getting recall information, having service appointments rescheduled and details such as being unable to have an ignition key reprogrammed.