Despite a dip in the market, there is still strong demand for road-based finished vehicle services in Mexico – something that Transportes Marva is answering with investment in quality and capacity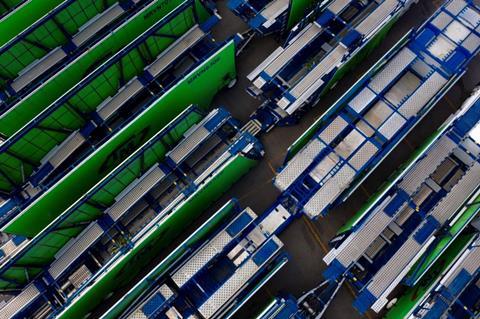 The Mexican automotive industry has undergone a period of intense growth and is on the path to becoming a global leader in the manufacturing and export of vehicles.
Mexico's success in attracting automotive business lies in its lower production costs and its reputation for making high-quality products. In addition, Mexico is experiencing unprecedented export growth, largely because of the country´s favourable trade agreements with the rest of the world.
Vehicle production in the first ten months of this year fell by 2.6% to 3.2m units, compared with the same period in 2018, but according to Mexico's national statistics institute, INEGI, the country's growth trajectory has been upward since 1988 and it produced a monthly average of 162,000 units between 1988 and 2019. The best month so far, with 381,990 made, was October 2017.
Similarly, while car exports dropped by 1.7% to 2.8m units in the first ten months of this year, compared with 2018, they have been rising continually since 1988, with the monthly average to 2019 around 123,170, and an all-time high of 323,630 in March this year.
Mexico's main export markets are the US and Canada, which account for 85% of exports, but it sends 7% of its output to Europe and 6% to Brazil. However, the fastest-growing region is Asia, which expanded 21% in 2019, and took 5,000 units from Mexico.
The strength of the Mexican economy and consumer confidence has also resulted in a stable growth in car imports. The Mexican vehicle market is one of the most competitive worldwide, given the number of brands that operate there.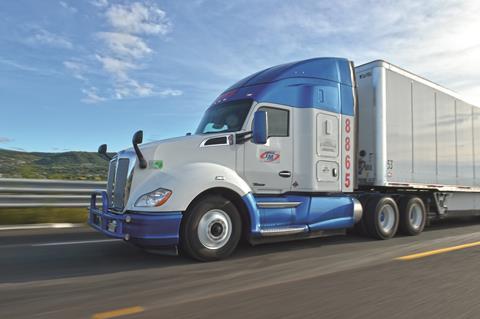 Capital for capacity
This healthy import and export trade relies on quality transport capacity, something that Transportes Marva is well equipped to provide with a fleet of 530 car-carrying trailers with an average age of 1.4 years – one of the largest and most modern fleets in Mexico. Export trade accounts for 40% of Transportes Marva's business, while imports make up 25%. The remaining 35% comprises domestic deliveries.
Transportes Marva is based in the well-established automotive production hub of Puebla, where Volkswagen and Audi are among the major OEMs. The company has been providing transport services since the late 1950s and since then has added several automotive companies in Mexico, either for delivery through the Mexican ports or across the border with the US.
As it has grown, Mexico's automotive supply chain has increased in complexity and Transportes Marva has developed land-based intermodal transport services to deal with these challenges. That fact has proved decisive for the sector as OEMs continue to look for ways to reduce costs and dwell time, as well as improving inbound delivery times and increasing the velocity of supply.
The company has committed to meet demand for services with timely capital investments in both fleet size and terminal capacity, and it has strategically located those terminals in the vicinity of manufacturing facilities as well as important vehicle-handling port terminals.
"In retrospect, Transportes Marva was able to build a strong brand in the automotive business, one that important existing clients identify and gravitate towards, which will give the company more flexibility in its product portfolio," says Jan von Feilitzen, commercial director at the company.
Transportes Marva is now able to offer finished vehicle services between Mexico and the US/Canada, along with services for marine container moves.
The growth in automotive production and associated private and public investments in infrastructure, ports, rail and road capacity, gave Transportes Marva a clear indication of what the immediate challenges were in the movement of finished vehicles:
• Stagnant truck and trailer capacity, which failed to meet the needs of a new generation of vehicles
• Limited terminal networks in strategically located automotive clusters, such as Center, Bajio and Monterrey
• Lack of railcar capacity, as a result of a higher mix of light trucks/SUVs, reducing load factors and capacity overall
• Requests for integrated solutions, including vehicle processing centres, and the absence of the same
• Deficiency in technology integration including EDI, visibility tools, analytics and a stronger emphasis on value-adding resources.
Customers and personnel
Transportes Marva has been on a strong growth plan since 2016, but credits its success in the finished vehicle transport sector to the importance of its customer relationships and the continuous collaboration between them to establish shared objectives.
Similarly, Transportes Marva's workforce of talented and dedicated personnel are crucial to its growth trajectory, and help to convey a sense of ownership and confidence in managing the particular client operations and products.
The company has also committed resources to develop and strengthen its IT, and its own internal systems but, more importantly, extending its platforms to customers. Those systems are designed to facilitate vehicle tracking and tracing, and claims management, including electronic proof of delivery. This gives the customer full visibility from collection to delivery.
In 2019, Transportes Marva was officially recognised as operating the most modern fleet of car carriers in Mexico (in the category of 1,000-plus trucks) by T21 Mexico, the transport, logistics and commerce intelligence provider, in its annual Transportation Awards.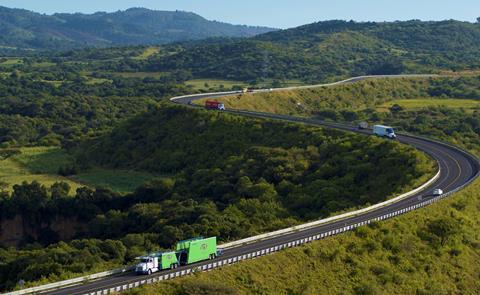 This accomplishment is based on Transportes Marva's strategy of continuously renovating its truck fleet, which it says is vital to maintain a competitive edge in the marketplance, as well as fulfilling the expectations of its clients. Another important factor related to fleet renewal is that it helps the company to fulfil its commitment towards a more sustainable environment.
In 2019 the company continued its growth, including through the acquisition of Interlogistics de Mexico, a domestic finished vehicle transport provider with 125 trucks and trailers. It was an important investment for the future, allowing the company to grow its presence with existing and new customers.
"The acquisition gave us both scale and scope, expanding into new circuits and customers," says von Feilitzen. "It also gave us more access to drivers, an important asset in today's environment."
Looking ahead
"As we enter a new decade, undoubtedly the finished vehicle industry is faced with several challenges,"continues von Feilitzen.
One of the main challenges is a shrinking global market, with carmakers now facing sharply declining global vehicle sales and diminishing returns. Global vehicle sales over the next five years are forecast to increase by just 1.2% CAGR, according to Ultima Media's business intelligence unit, Automotive.
"While we don't have any forecast for Mexico, the country´s high dependence on the US market suggests a forecast in line with the US production and sales figures," says the company.
How Transportes Marva responds to the various challenges facing the industry will depend on how it manages its operations and continues to invest in the areas of safety, total quality management, the environment and human resources.
"There is no doubt that the industry will shift towards the use of more technology, to further optimise the operation and lower the overall cost," says von Feilitzen. "That includes reducing dwell times at either loading or receiving facilities, and henceforth increasing the velocity and damage-free delivery of vehicles."
The automotive industry is transforming and the finished vehicle logistics sector will have to follow, something that will depend on continued close collaboration, including with the carmakers and trailer equipment manufacturers, to ensure the capital reinvestment are properly allocated.