Penske Logistics will be providing lead logistics provider (LLP) services for BMW Manufacturing in South Carolina following the signing of a multi-year contract.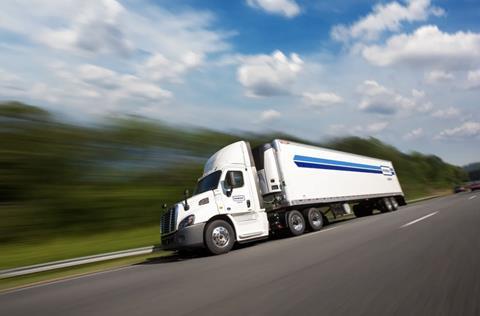 It is the first time that BMW has outsourced LLP services in the US and the first time Penske has had an LLP contract with the carmaker, though it has been providing other services at Spartanburg since 2007. Penske also provides LLP services for Ford in North America and GM in Mexico.
As part of the new BMW contract, the logistics provider will provide inbound and outbound transport of parts to and from the Spartanburg plant, which makes the X-series of BMW SUVs: the X3, X4, X5, X6 and X7. The plant has capacity for making 1,500 vehicles a day, which are exported globally. BMW did not provide further comment on the new contract.
Penske will also manage a variety of full-truckload and less-than-truckload third-party carriers.
As part of its existing contract with BMW, Penske provides transport management and execution from BMW's Mexican and US suppliers to the plant and packaging operations.
"This service includes scanning of material at point of pick up, carrier and border management, and track and trace," said Jeff Bullard, senior vice-president of operations for freight management at the company. "During this time, we have provided BMW of North America with aftermarket warehousing, as well as dedicated regional dealership deliveries. This is our first LLP contract with BMW; they previously did not outsource these functions in the United States."
Phased launch
Bullard went on to say that both companies were committed to implementing the LLP structure to provide BMW with flexibility at a reasonable cost. "To mitigate change impacts, Penske Logistics developed a multi-phased launch plan that will roll out through 2021," he said.
Penske has already been collaborating with BMW on the design and implementation of the customised supply chain and logistics services to improve efficiencies, control costs and enable future growth. The companies have been collaborating for a year on the service requirements and launch time of the new service.
"BMW wanted to leverage Penske's deep knowledge of the North America logistics market in order to improve both cost and service performance," said Bullard. "BMW and Penske are working on aligning specific requirements of the supply chain to meet BMW's KOVP [customer-oriented sales and production process] requirements. As such, BMW was particularly interested in our company's dynamic optimisation, carrier management, benchmarking and predictive analytics capabilities."
Bullard added that the LLP contract would provide a better grasp of cost management, cost savings and the streamlining of communication and processes, which will prepare the carmaker for further production growth based on a reliable supply chain.
Predictive technology
Penske is using predictive analytics and robotic process automation in the execution of tasks through its ClearChain Technology Suite, which it said will provide increased supply chain transparency.
Penske will be providing BMW with predictive analytics in various areas ranging from market capacity and rate indicators, to pre-emptive expedites and low-stock situations, as well as giving intelligent ETAs.
"This will give BMW the ability to build an agile and proactive network as they can now identify potential opportunities and take action faster," Bullard explained.
Penske will use repetitive process automation (RPA) tools to automate and accelerate manual and repetitive tasks for increased productivity, and to minimise inefficiency across the business. It is also looking to automate supplier and carrier interaction, bridge activities between multitudes of systems and create a more responsive supply chain.
Asked whether there were any specific challenges in providing LLP services to BMW as the industry continues to cope with the impact of Covid-19, Bullard said the safety of BMW and Penske associates was paramount.
"The contract was finalised during the Covid-19 pandemic and both parties took limitations into consideration when planning the launch timeline," explained Bullard. "We have not experienced any issues that are Covid-19 related for the launch: Penske is providing dedicated project management with interactive tools.
Teams for each company have been using virtual meeting methods, as well as in-person meetings, with safety precautions, to get the project launched and is using its proven crisis management protocols to mitigate any issues, Bullard added.