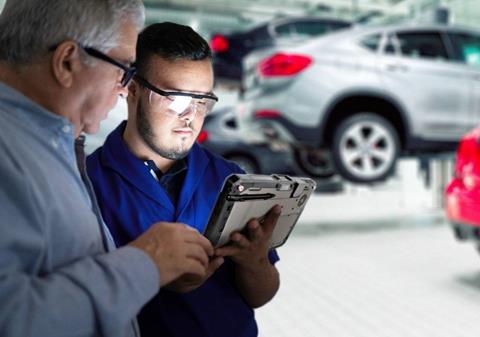 German car manufacturer BMW has opted to buy a new batch of rugged mobile devices from Getac Technology of Taiwan, a supplier for six years.
The OEM plans to use the latest set of notebooks and tablets in warehouse logistics, workshop diagnostics, production, and research and development (R&D).
"The special challenge when working with the BMW Group is the wide range of application areas the company has, each with specific equipment demands that needed to be met," said Rick Hwang, president of Getac's rugged and video solutions business.
So the company has adapted its equipment to the individual needs of the various user groups within BMW. With application to logistics, the tablet selected (Getac A140) has a 14-inch display, with optional barcode and radio frequency identification (RFID) readers. This makes recording key data simple and efficient when using an internal picking system, according to the technology provider.