Chinese vehicle maker Guangzhou Automobile Group (Gac) is exporting vehicles to Mexico in its first major push into the North American market. The firm said it plans to sell 4,000 vehicles in Mexico by the end of 2021.
The SUVs are being shipped under the Dodge brand, which is a division of Stellantis, and will be sold as the Dodge Journey. However, they are being built on Gac's GS5 vehicle design and made at its own factory in Hangzhou. Stellantis, which has a joint venture with Gac in China, will sell the cars at its dealership network in Mexico, according to the company.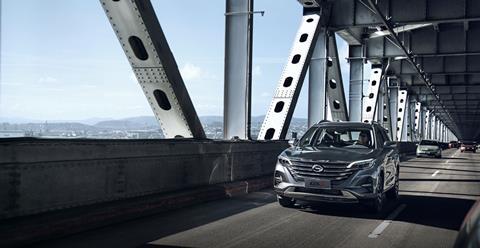 Global automakers often sell vehicles under different brands in different parts of the world but usually their own models, rather than those of a partner.
"Gac will continue to strengthen and expand cooperation with Stellantis… and continue to explore the Mexican market, [as well as] radiate to surrounding areas to lay a foundation for further cultivation of the North American region," said the Chinese carmaker. It is now selling vehicles under its own brand in Asia, the Middle East and South America.
Gac is one of a number of Chinese state-owned OEMs that are looking to expand overseas, beginning with exports. However, sales in the US in recent years have been made more difficult by trade rules brought in by the previous Trump administration that imposed a 25% tariff on vehicle imports to the US from China.
Meanwhile, Stellantis is currently facing difficulties selling Jeep-branded vehicles in China, the world's largest automotive market. The carmaker has two joint venture plants in China with Gac and has recently made the decision to close the plant in Guangzhou and shift production to better utilise capacity in Changsha.