Ferrari has chosen Ceva Logistics to provide all logistics support services for its racing division Scuderia Ferrari.
The multiyear contract covers upcoming racing programmes and Ceva will provide all logistics support services for Scuderia Ferrari cars and equipment used in the upcoming F1 Grand Prix season and Ferrari's GT racing series. It will also support additional Ferrari Challenge events.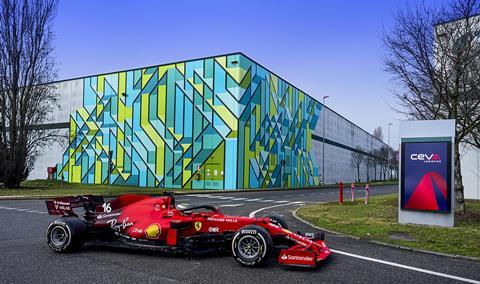 The logistics provider, which is part of the CMA CGM Group, will manage road and sea shipments for Ferrari's cars and equipment to race sites around the world. Under the terms of the new contract Ceva will also support car and equipment shipments to Scuderia Ferrari event destinations, as well as manage spare parts shipments in Europe and the global distribution of retail material.
The 2022 Formula 1 world championship includes 23 global events beginning on March 18 in Bahrain and ending on November 20 in Abu Dhabi, UAE.
Ceva said it would be offering Ferrari options for sustainable logistics, including biofuel, LNG and biomethane in ocean cargo, sustainable aviation fuels for air cargo, and biofuels or even electric vehicles for ground transport.
"In the world of motor racing, efficiency and organisation are essential in order to achieve one's goals in every area, and logistics play a vital role in our daily activity, both at the track and in Maranello," said Mattia Binotto, general manager and team principal, at Scuderia Ferrari.
Scuderia Ferrari's new 2022 F1 car is set to be unveiled on Feb. 17. In addition to the brand exposure from the Formula 1 series, CEVA Logistics will be visible in other series, including GT racing.