Ford has announced its engine plant in Dagenham, UK will export diesel engines for the next generation of Ford Transit Custom vans built in Turkey.
That range will be built by Ford's joint venture in Turkey,Ford Otosan in Kocaeli, from early 2023. The next generation Volkswagen one tonne commercial vehicle also will be built in Kocaeli as part of the Ford-Volkswagen Alliance.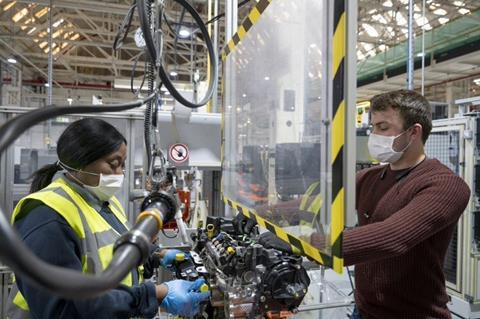 The Dagenham plant exports a lot of its diesel engine production to Ford Otosan in Turkey for assembly of Ford Transit vehicles. By 2025, it is expected that up to 60% of the plant's entire diesel engine volume will be destined just for the one tonne commercial vehicles being built by Ford Otosan.
Currently, around 30% of the vans made at Kocaeli are exported back from Turkey to the UK.
According to Ford, that business constitutes more than 10% of the total trade volume between the UK and Turkey, the company said that the trade agreement reached between Turkey and the UK at the end of 2020 was extremely significant for Ford and Ford Otosan and helped to secure jobs in both countries.
The UK and Turkey signed a tariff-free trading arrangement in December last year, worth £18.6 billion ($25.7 billion) in trade based on 2019 figures. The deal will secure existing preferential tariffs for the 7,600 UK businesses that exported goods to Turkey in 2019, ensuring the continued tariff-free flow of goods and protecting vital UK-Turkey supply chains in the automotive and manufacturing sectors.
"This is great news for the entire Ford Dagenham Engine Plant team and reinforces the strong relationship between diesel engine production at Dagenham and Transit vehicle production at Ford Otosan in Turkey," said Martin Everitt, plant manager, Ford Dagenham.
Ford said it expects around two-thirds of its commercial vehicle sales in Europe to be all-electric or plug-in hybrid by 2030. However, it added that diesel will continue play an important role in commercial vehicle applications in the years ahead – especially as total volumes of Ford Transit and Transit Custom range sales continue to grow.