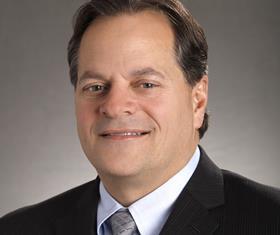 General Motors has promoted Doug Parks (pictured) to the role of executive vice-president of global product development, purchasing and supply chain as part of a number of recent senior leadership appointments.
Parks, who has been with the carmaker for 35 years, was most recently vice-president of autonomous and electric vehicle programmes at the OEM. While there, he led the development of GM's all-new electric vehicle architecture and oversaw the autonomous vehicle (AV) engineering team that produced the Cruise AV.
Parks will report to Mark Reuss, who has expanded his role as president to oversee regional operations. Reuss previously held Parks' new role before he became president in January. It was also a role that Mary Barra, GM's chairman and CEO, occupied.
Parks replaces Steve Kiefer, who has moved to become senior vice-president and president, GM South America and International Operations.
Reporting to Parks is Shilpan Amin, who has moved up to the role of vice-president of global purchasing and supply chain from his role as executive director, interior and exterior, global purchasing and supply chain. Amin has been with GM for more than 23 years.