GM plans to invest more than $100m in autonomous technology at its customer care and aftersales (CCA) centre in Burton, Michigan, one of three core national parts distribution facilities. It is also looking at a reported $200m investment in a supplier park to support EV production near the Orion Assembly Plant.
The Davison Road Processing Center in Burton is the main CCA hub for GM Genuine and ACDelco parts distribution and, according to GM, approximately 756,000 parts are packaged each day at the facility. It currently employs just under 1,500 people.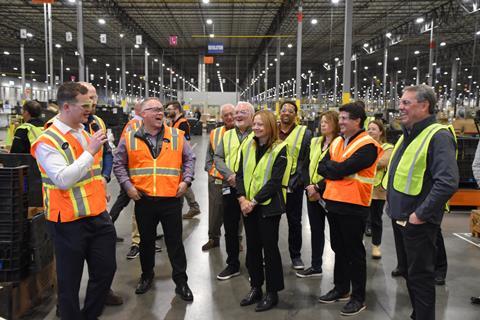 The carmaker said the technology it was investing in would help increase safety and take the pressure off more arduous tasks for its employees.
An average of 100 inbound deliveries to the Burton facility are made every day and the service parts are being packed and distributed across the US for the Chevrolet, Buick, GMC and Cadillac (and competitor) brands, with an average of 55 outbound deliveries made each day, supported by freight forwarder RXO. The facility has 84 shipping and receiving docks,
It is one of two CCAs in Michigan that distributes aftersales parts to other parts distribution centres (PDCs) across the US. The other is in Ypsilanti to the south. GM also has a CCA facility in Memphis, Tennessee. Those CCA's feed parts out to 17 parts distribution centres (PDCs) in North America, 12 of which are in the US. The Burton and Ysilanti CCAs send parts to Canada as well as the US. GM uses a mix of in-house and contracted logistics services at its CCAs.
The latest investment in Davison Road follows an investment of $20.5m across all three facilities made in January to modernise warehouse operations and implement a variety of automation technologies.
Automated systems
GM said it was now installing three systems at Davison Road that will enhance workplace safety and ease the physical demands on its workforce there.
The first is an automated storage and retrieval system (ASRS) that can store up to 46,000 pallets of processed parts for fast shipment to the other PDCs across the country. GM said the technology would reduce the amount of lifting by employees and the time taken to manually pull a specific part from storage.
GM is also installing an automated mini-load system, which has the capacity to store up to 146,000 parts for rapid shipment to other PDCs. The system delivers parts to employees to reduce the amount of walking and repetitive movements done by employees.
The third system is for conveyance, sortation and palletization, and will move parts across 5.6km (3.5 miles) of space to employee workstations and so reduce the degree of walking and lifting that employees have to do.
GM said it would begin to install the systems in November this year with full operations underway by April 2025.
Looking ahead to the increase in the distribution of batteries and parts for electric vehicles, a spokesperson for GM said: "As EV sales grow, CCA continues to refine our strategy for handling the shipment of replacement batteries while continuing to meet the needs of our customers with ICE [internal combustion engine] vehicles."
From the beginning of June this year Josh Tavel will take over as global vice-president of customer care and aftersales at GM. He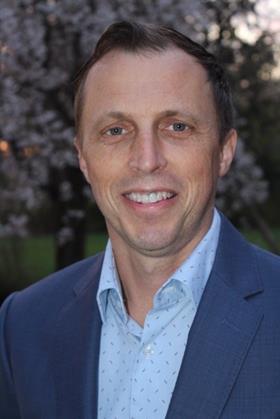 replaces John Roth who moves to become vice-president, Global Cadillac. Tavel is currently executive chief engineer of battery electric trucks and SUVs.
Tavel has worked for GM for more than 20 years, serving as chief engineer for a variety of products, including midsize trucks, medium-duty trucks and vans. He also served as chief engineer for autonomous and electric vehicles, including the Chevrolet Bolt EV, Spark EV, Volt and Cadillac ELR.
Roth has led GM's Customer Care and Aftersales team since 2020 and has Roth has served in a variety of sales and service positions across GM brands in his 32 years with the carmaker.
Supplier park at The Palace
Meanwhile, GM has confirmed it is considering the former Palace of Auburn Hills in Michigan as a location for a supplier park to support its Orion Assembly Plant, which will be expanded to make electric pick-up trucks from 2024.
The Palace of Auburn Hills was a multipurpose sports arena, which was demolished in 2020.
The carmaker has said it will end production of the Chevrolet Bolt EV at the Orion plant at end of the year and then convert it to manufacture the Chevrolet Silverado and GMC Sierra Denali electric vehicles (EVs) from 2024.
GM is planning a supplier park to make parts for those EVs, but a spokesperson for the carmaker said it was still determining the scope of work and which suppliers will have operations at the park.
Local Detroit news sources report GM is allocating $200m to build the supplier park, including 10.2 hectares of parts assembly and distribution infrastructure.