Japanese carmaker Mazda is now dividing import volumes from Japan to the US state of California between the ports of Benicia and Los Angeles, rather than sending them all to the National City port in San Diego.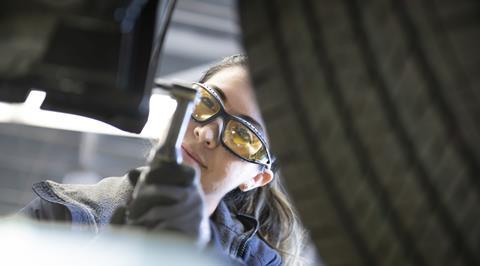 The change allows the company to be more flexible and better serve the market, a Mazda spokesperson told Automotive Logistics. The volume of imports has not increased because of the port changes, according ot the carmaker.
The vehicles sent to Benicia are handled by automotive processor Amports before being delivered to dealers in the San Francisco Bay and northern California areas, while those sent to Los Angeles are prepared at WW Solutions' vehicle processing centre (VPC) before delivery to dealers in the southern portion of California.
What was new business for WW Solutions began in November and the company said all facets of the pre-dispatch work are overseen at the VPC, including placement and inspection of vehicle protectors, floor mats, splash guards and tow hitches, before they are delivered to dealers by rail and truck.
The majority of Mazda's current vehicle line-up produced in Japan will be serviced at the VPC. WW Solutions will also oversee storage and maintenance.
The company, part of Norway's Wallenius Wilhelmsen shipping line, said the Japanese carmaker turned to it to ensure a consistent flow of vehicles for dealers and customers in California as speed is paramount when it comes to resupplying dealers with the right vehicles at the right time.