The closure of Nissan's plant in Barcelona has been delayed by a year following an agreement with employee representatives. Production of vehicles at the Zona Franca plant in Barcelona, and parts production at the Montcada and Andreu facilities, also in the Catalonia region, will resume on August 24 following strike action by workers. They were due to close in December this year but shutdown is now planned for December 2021.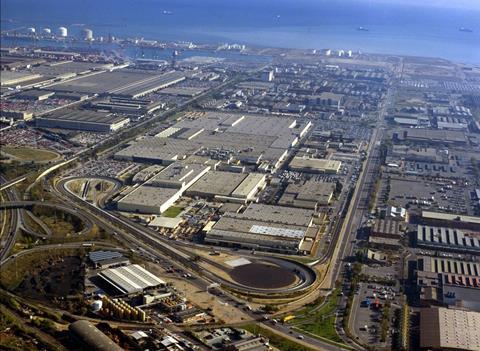 Proposals to close the vehicle assembly and parts plants were first announced in May just as the plants were reopening following the shutdowns in March this year caused by the coronavirus pandemic. That led to 95 days of strike action by workers that halted production.The closure of the plants will directly affect 3,000 jobs.
During the consultation period between Nissan and employee representatives the carmaker confirmed it would maintain its parts warehouse operations in Barcelona and is continuing to work with unions to also keep logistics, purchasing, and research and design functions there.
Nissan's other plants in Spain, in Avila and Cantabria, continue with their own industrial plans according to the carmaker.
On May 28, Nissan's CEO Makoto Uchida announced a major restructuring of manufacturing operations as part of the OEM's four-year transformation plan. That plan includes the closure of production in Barcelona and Indonesia.
Over the next three years, Nissan will reduce its global model portfolio from 69 to less than 55. It plans to focus on a pool of more profitable core models and reduce global production capacity from 7.2m to 5.4m vehicles.