It is all change as Lotus gears up to make itself a global contender in the production of high-end, electric sportscars. Michael Dickinson, executive director of supply, describes how integrating supply chain functions and scaling operations will help Lotus keep pace with launches while remaining as agile as any new player would be. By Christopher Ludwig and Marcus Williams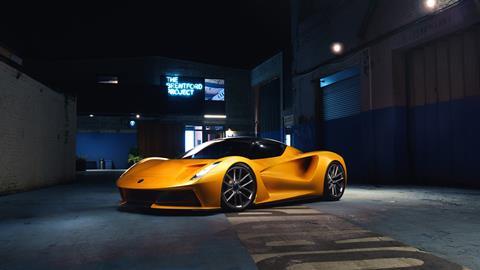 Lotus Cars founder Colin Chapman made his first car in 1948. Despite its age, executives at Lotus today like to think of the company as a 73-year-old start-up. While that may not sound spritely, Lotus is indeed a company launching brand new products at a fast pace, revamping existing production facilities and starting new ones. It is growing its supply chain and logistics partnerships, while developing agile processes and systems to become a technology leader. It also has strong backing from a large Chinese company. In many ways, the start-up comparison is apt.
The company, of course, has the benefit of history, experience and knowhow, too. It is building the Emira sportscar, for example, a new vehicle that nevertheless draws on the design, cultural and technological history of the outgoing Elise, Exige and Evora models, but benefitting from considerable investment in product, production and supply chain. The large Chinese company is, of course, Geely, which owns a majority 51% stake in Lotus, with the remaining stake owned by Malaysian conglomerate Etika Automotive. The companies are not only investing billions in Lotus's rejuvenation, but are leveraging shared engineering, platforms, electrification experience and supply chains across its group of brands, including Volvo Cars, Polestar, Lynk & Co, Zeekr and more.
Nevertheless, Lotus is set to stay in launch mode for several years to come. Since 2018, it has been developing its long-term business transformation strategy called Vision80, which defines what the company wants to look like in 2028, when it will become an 80-year-old start-up.
Vision80 has three main goals: to deliver on its business objectives every year, revolutionise the product range and, more broadly, to transform Lotus's entire business, including into an electric carmaker (see box). Lotus wants to raise its profile to the extent that it is recognised globally as a leading sportscar brand.
To kick that off it is making two new vehicles: the Emira, which was released in July 2021 and will be produced in volume; and the Evija (pictured above), production of which is limited to 130 vehicles. The Lotus Evija is a 2,000 hp all-electric hypercar; the Emira is billed as a 'last hurrah' for the petrol-powered internal combustion engine and the carmaker is already looking to its electric future.
The vehicles Lotus is making now are in the vanguard of its ambition for global recognition and the company is developing multiple locations for production across the world, with production of vehicles set to begin in 2022 at a new Geely plant in Wuhan, China. Production there complements sportscar manufacturing and performance facilities at the carmaker's flagship plant in the Hethel, UK. The Wuhan plant will build Lotus' premium lifestyle models: an E-segment SUV codenamed Type 132, followed in 2023 by an E-segment four-door coupe, codenamedType 133, and in 2025 by Type 134, a new D-segment SUV. In short, everything is changing at Lotus Cars and it is doing so very fast.
"The pace and the speed of change of Lotus is like nothing I've ever seen before in my career quite frankly," says Michael Dickinson, executive director of supply at the carmaker. "Everything is changing all at the same time, so it's important to make sure that you're working in parallel."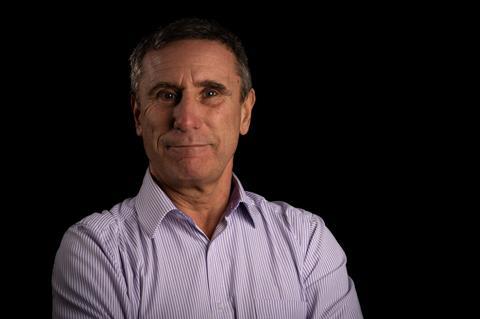 All roads lead to Hethel
Those parallel changes encompass the workforce, the production and logistics network, the IT systems supporting that network and the structure of operations.
To begin with Lotus is bringing in a lot of new talent to realise its Vision80 plan. "We have been able, fortunately, to attract a lot of skilled, experienced, energetic and enthusiastic people," says Dickinson. "They are now really shoulders to the wheel, pushing collectively for what Lotus is going to be become."
Over the last 12 months the company has also been restructuring its facilities to gain efficiency, consolidating in certain areas. For example, it combined a previous, separate facility for aluminium chassis subassembly together with its lightweight steel and fabrication operations in Norwich, reducing considerable logistics costs. It is driving the synergies gained in the supply base and making stronger connections to feed parts into the production locations.
Lotus Cars is taking advantage of being part of Geely Group to invest heavily in updates to existing facilities, as well as building in new locations. The UK operation in Hethel is collaborating as part of a new global organisation, while operations in China are being run from there. In the UK the company is investing in manufacturing and logistics robotics as well as new IT systems.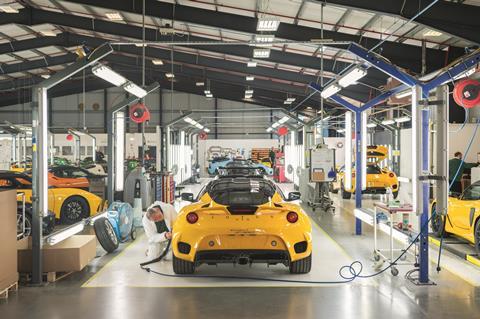 Lotus has spent £100m ($136m) on the Hethel facility, including two new production halls, one of which is home to the production of the Emira sportscar. It has invested in the assembly hall, paintshop, framing line and has introduced robotic automation in several locations. As part of the investment Lotus has also introduced a new range of automated guided vehicles (AGVs) that move cars in build on set routes around the factory.
The pace and the speed of change of Lotus is like nothing I've ever seen before in my career quite frankly. Everything is changing all at the same time, so it's important to make sure that you're working in parallel
– Michael Dickinson, Lotus Cars
"If you look at the Hethel site it is completely different to when I first arrived 18 months ago," Dickinson points out. "To see the new buildings and the new infrastructure externally is one thing, but then to go inside those buildings… and see the transition [including] the manufacturing equipment that we've now got; it is just great to see."
Lotus Cars' supply chain logistics organisation has played its part in driving some of those changes, influencing where the company chose to consolidate, where to invest and where to automate.
"I've been working very closely with my operational colleagues [in manufacturing]," says Dickinson. "We view this as an extension of supply. It is one organisation [in effect] and we work side by side. There is a recognition that one cannot be successful without the other."
The three pillars of Vision80
Lotus Cars' Vision80 strategy is built on three pillars and its stated aims are:
Delivering results every year – This includes delivering on business objectives every month of every year, including sales volumes and production efficiency goals. The carmaker is also intent on maintaining shareholder confidence and broadcasting its progress.
Revolutionising the product range – Over the next decade the product range at Lotus will be completely transformed, with a greater range of sportscars and a major expansion into other vehicle segments, while retaining the Lotus product DNA and meeting customer expectations. The carmaker is to benefit from the connectivity, electric propulsion and advanced driver assistance systems of its parent company, Geely Group. All new models will be developed for global sale with the US and China key to growth.
Transforming the entire business – Lotus says that every facet of its business will be transformed through an extensive range of strategic projects and it aims to be recognised globally as a leading sportscar brand. That goal will be supported by industry-leading standards in business processes, systems and IT. The carmaker also aims to foster a strong culture and a highly engaged and motivated workforce to deliver on its goals.
Lotus will become a global company with multiple locations across the world but the Hethel plant in the UK will remain "the home and heart" of Lotus.
Supply chain tactics
A shared understanding between manufacturing and supply chain logistics about material flow has been key to the development of infrastructure at Lotus over the last 18 months.
Operational changes include purchasing and supply chain performance, according to Dickinson.
The supply department that Dickinson heads has grown to encompass several other related functions, including logistics, purchasing, in-plant logistics and sales and operations planning (S&OP). He is responsible for direct and indirect purchasing, supply chain and supplier technical assistance (which includes SQA and supplier development, and risk management).
We have been able, fortunately, to attract a lot of skilled, experienced, energetic and enthusiastic people – Michael Dickinson, Lotus Cars
Dickinson also stresses that the supply department also works closely with the manufacturing operations department, especially in closely linked areas including supply and linefeeding.
Dickinson brings a wealth of experience with him to manage this transition. He worked in supply chain at GM for more than 25 years and has experience of working for a Chinese carmaker, having moved to Qoros in 2012. Dickinson also worked for the Society of Motor Manufacturers and Traders (SMMT) in the UK. Throughout his career he has been particularly focused on integrating order, forecasting and supply chain operations.
Of Lotus he says that the foundations of the supply chain organisation were already there in Lotus but not necessarily in the right place.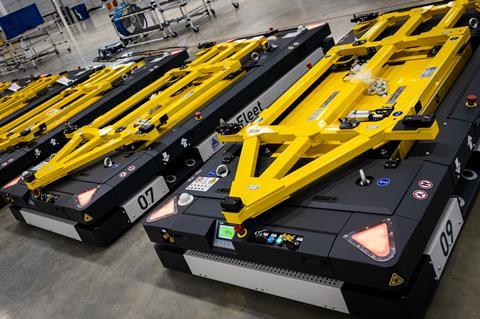 Dickinson spent his first year getting the supply chain organisation to better align and that resulted in performance improvements. As part of that process, Dickinson spent his first year in the job refining the S&OP process and reports making great strides in getting the right procedures in place and establishing it as a management process.
"By looking at a supply function in its entirety, you're looking at the right partners, developing the right supply chain management, the right supplier relationships, onboarding the suppliers in parallel with other changes that you're making," he says. "It's about making sure that we procure in the right place."
One of the main changes being made at Lotus Cars is the shift in the supply base out of the UK and overseas to Asia. Dickinson points out that Lotus is changing the vehicles it makes and while 60% of suppliers would be based in the UK for the legacy products, it is now closer to 60% of parts being sourced from abroad.
"There's still a very heavy [UK] domestic presence but we've got a much longer, and more complex chain of suppliers for certain products," says Dickinson, adding that being part of the wider Geely Group helps with the longer supply chain on which Lotus now depends. In fact, Dickinson says that was key for the speed of its change over the last two years.
"We wouldn't have been able to make the changes without the group support," says Dickinson. "It's been far faster than you would normally do it if it was a straightforward, blank greenfield project – it's like a greenfield on steroids!"
Larger logistics providers
As part of its wider supply chain organisation and operational changes, Dickinson has set out to further professionalise Lotus Cars' logistics and supply chain management. For example, Lotus has partnered with a lead logistics provider for the first time, working with DHL for the global collection and delivery of parts into the UK (see box).
Lotus is also currently considering its options for its outbound logistics, including a shift to use more ro-ro services at sea, for example. Dickinson says that there will be a lot of changes in the way the carmaker brings is vehicles to market and distributes to the dealer networks.
The basic principle when it comes to moving forward with logistics at Lotus is to work with larger providers that can support the more complex delivery of global volumes. However, that drive will not come at the cost of customer responsiveness and the carmaker is focused on improving customer service, irrespective of where that customer is in the world. Better tracking, improved visibility and quality of services are being balanced with the cost of delivering the service.
For example, the Lotus Emira is forecast to be a higher-volume seller and the company is looking at other modes for distribution. The Evija will be more likely to be delivered per individual order and that will include direct sales online.
"The Emira and the Evija are completely different vehicles obviously, but the supply chain is also very different between those two products," says Dickinson.
That added complexity requires a supply organisation that is very flexible and agile – part of the carmaker's push to create a dynamic supply chain. Dickinson says that the organisation needs to change and respond quickly but also meet the requirements of those differing supply bases, which are again different from those that supported the carmaker's legacy products.
Perfomance logistics with DHL Supply Chain
In July this year Lotus Cars signed a five-year contract with DHL Supply Chain to manage logistics operations for production of the Emira sportscar at the Hethel plant in the UK.
The logistics provider is responsible for planning all inbound logistics movements to the UK site, including global collection and tracking of parts, inventory management, picking, kitting and sequencing of products. It is also transporting parts from its warehouse to the Lotus Advanced Performance Centre and headquarters in Hethel, UK.
Lotus Cars chose a global logistics provider to meet its ambitions for global production and sales. It is the first time Lotus has worked with lead logistics providers, having previously contracted services, such as warehousing and transport out to separate providers.
"Accessing a company like DHL, with its global reach, global scale and global capabilities was a key part of our development," says Dickinson. "We're moving product out of Asia in much higher volumes and with more suppliers than we could have in the past."
That volume demands more transport and warehousing capacity, and a more sophisticated organisation of material flow.
"Bringing the right product into our facility in line with our production schedule – not hoarding it high and hoarding it deep – is something DHL has obviously got the skills to support us with," Dickinson adds.
For logistics services to its location in Wuhan, Lotus is using the Geely network and lead logistics providers in Asia.
Transparency and trust
The supplier relationship is crucial as Lotus changes the suppliers it uses for the launch of its new products.
"We may be relatively small volume but getting that involvement [with the supply base], getting that discussion and transparency, and having that trust… means working together on a solution that is mutually convenient. I think this is important and it is what we do within that overall group structure where that makes sense."
In practice that means making a more extensive use of enterprise resource and material requirements planning (ERP/MRP) systems to bring the supply base together in terms of enterprise cost in the widest sense, according to Dickinson. He says the legacy processes and systems at Lotus were not adequate to take the business where it needs to be. What is more, given the current disruption affecting the automotive industry, Lotus needs to minimise risk.
The Emira and the Evija are completely different vehicles obviously, but the supply chain is also very different between those two products – Michael Dickinson, Lotus Cars
"As we all know, supply chain risk keeps biting the industry," he says. "So, it's about developing a systems sort of organisation within supply [that covers] how we protect our supplier base and how we protect that risk. We need to jointly develop with our partners [and] maintain the right part in the right place at the right time."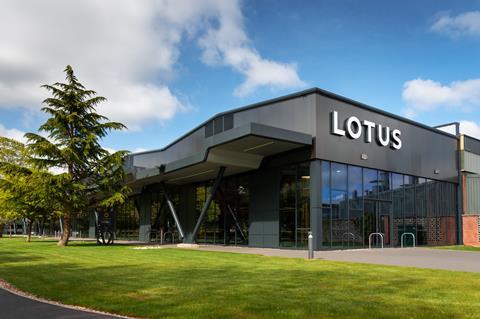 Doing that is a problem for carmakers who continue to be affected by the shortage in the supply of semiconductors and by the crisis in container shipping. While Lotus Cars is currently a low-volume carmaker it is not immune to the disruption. However, it does have the advantage of being part of the Geely Group.
Being part of a wider manufacturer gives Lotus the the ability to punch above its weight, according to Dickinson. The parent company is being very supportive at a time when many of its subsidiary members are needing support.
"If you think about the [computer] chips, for example, everybody is struggling with that and we're not immune," says Dickinson. "But rather than having to work that out with Lotus sports cars, even if we do have more volume than in the past, I can access those sorts of raw commodities through the group structure."
Exposure to the wider Geely Group is bringing in suppliers that Lotus would previously not have been aware of or exposed to.
"It's only through the potential group exposure that those suppliers are prepared to look and, as they enter into our arena, so they realise that actually it's not a bad place to be," he says.
That in turn is something Lotus has used to its advantage to get the parts it wants to where it needs them. "It's about working together with our colleagues wherever they happen to be within that group structure," says Dickinson.
Clockwork production
Building resilience into the supply chain for the future of Lotus has also meant going back to the drawing board for the S&OP process, something Dickinson says was an early target in transforming the supply chain.
"We kicked that off last year and we've made some great strides towards getting that procedure and processes in place," he says. "The framework is now up and running."
Dickinson says it take anywhere between 6-18 months before any real value-added results are discernible from a new S&OP process. Lotus is seeing some results at the 11-month stage but there is a lot further to go he admits. Nevertheless, Dickinson is confident that the process will be running like clockwork when the new products are produced next year, and the supply chain will be durable enough to cope with any disruption.
"We've got some good, strong demand that is relatively stable but that's exactly why we want to get the processes up and running now, because things can change," says Dickinson. "We need to be able to be responsive and have the right processes when we need them so we're using the time we've got now to make exactly that sort of transition."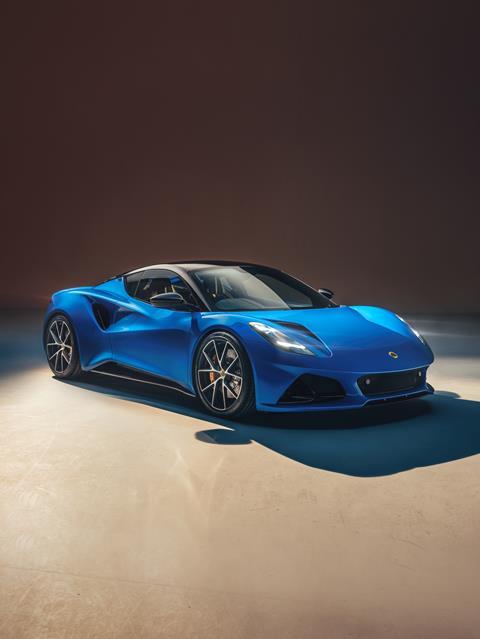 Change is not going to let up at Lotus and the carmaker is looking at the rapidly approaching battery electric future. Dickinson says it will not have the luxury of a two-year window for material flow planning again. The change to the supply chain for battery EV production means Lotus will have to step to the next level almost immediately. It must continue to clean up data and streamline operational processes in readiness for the new Type 135 EV sportscar in 2026.
That next step will also include reviewing the contracts and strategy it has for inbound and outbound logistics. At the end of the day, Lotus will embrace new technology and build on the experience of its 73-year history in carmaking, while benefitting from its relationship with Geely. To that end, Dickinson feels the company is better than a start-up.
Dickinson says he is excited by the pace of change and keen to drive further collaboration and partnerships with Lotus' supplier partners and its logistics providers, including DHL Supply Chain. What is important for Dickinson is being in the transformation at Lotus together with those partners and being successful because of the collaboration.
"I think what I've seen in Lotus in the last year is a spirit of fast agility, solving issues and hitting the corner fast and just like a car – getting your engine speed up and heading down the straight. It's great to see that working."