US vehicle inventory increased in March to 1.89m, equal to a 56-day supply, according to research compiled by Cox Automotive and the Automotive News Research & Data Center.
According to the researchers that is 70% above where it was in the same month last year but still down roughly 540,000 vehicles at the same point in 2021.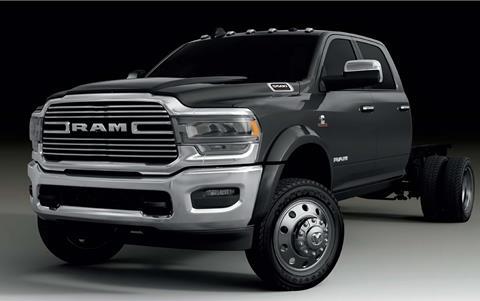 Cox reports that bigger passenger vehicles and pickups had the highest days' supply among non-luxury vehicles, while midsize and compact models had the tightest supply, according to Automotive News. The analyst quantifies days' supply based on the sales rate over a 30-day period.
The research found that inventory levels for Ford, GM and Stellantis were returning to pre-pandemic levels, with Ram, Jeep, Chrysler and Buick, all showing more than 100 days of supply. According to Cox, Jaguar was the only other brand to reach that level.
The automotive industry is working hard to stabilise production and rebuild inventories across the dealer networks in the face of strong demand. Two years of production volatility caused by the shortage of key components, including semiconductors, has made meeting customer demand very difficult and order to delivery times have been strung out. Accurate ordering and allocation is now critical for carmakers to maintain brand loyalty. That in turn has put a greater emphasis on tracking and visibility on vehicles in the outbound supply chain and a push for more efficient use of existing transport capacity, which is currently tighter thanks equipment and labour shortages.
The issues of making vehicles deliveries faster and more efficient will be discussed at next month's Finished Vehicle Logistics North America conference in California, which takes place between May 9-11.
Globally customers are waiting anything between 8 to 12 months for an average size car according to analyst firm S&P Global. At last month's Automotive Logistics and Supply Chain Europe conference in Germany, Henner Lehne, vice-president of S&P's Vehicle and Powertrain group said this was purely a supply chain issue, and sector's priority was now on getting the supply chain back together and improving order fulfilment.
Global light vehicle production stood at 82m in 2022 and it will take until 2030 to get to the 97m mark he said. However, without the Covid pandemic and the subsequent supply chain disruption the global market would have already surpassed 100m.
In the US light vehicle production is expected to reach 10.2m this year, down from 12m in 2016, but is not likely to exceed 11m by 2030.