Third party logistics (3PL) provider XPO will manage distribution for Mercedes-Benz Parts Logistics throughout the UK under a long-term partnership agreement the companies have signed.
Using an integrated, digitally managed transportation network, XPO says it will distribute parts to Mercedes-Benz's retail and commercial vehicle dealerships in Britain.
The provider of transportation and logistics services will run 40-plus routes daily from Mercedes-Benz's European logistics centre in Milton Keynes (UK) and XPO's overnight-delivery depots in Motherwell, Leigh, Wakefield, Gloucester and Taunton, all in the UK.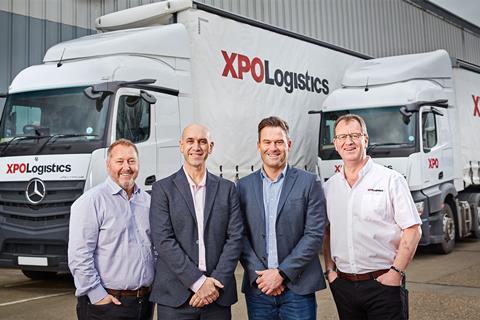 As part of the agreement, XPO has committed to investing in 42 new trucks – mostly the Mercedes-Benz Actros – which will be dedicated to serving the German OEM's passenger and commercial vehicle dealer networks in the UK.
The specially bought lorries will be operated by XPO drivers and managed by a dedicated team of the company's distribution specialists using customised technology. The trucks feature intelligent networking with logistics processes, fuel efficiency technology from Mercedes-Benz and a digital safety system, according to the 3PL.
Juan Manuel Santiago Mendez, CEO of Mercedes-Benz Parts Logistics UK, which handles more than 750,000 parts, said: "We believe XPO has the scale, capabilities and expertise required to support our retailers and dealers with reliable distribution.
"They have designed a comprehensive solution to our high standards, and their technology should enhance network visibility."
Dan Myers, managing director of transport in the UK and Ireland at XPO Logistics, said: "The tailored technology solution we are providing will underpin service excellence and support Mercedes-Benz across its UK operations, lowering costs and increasing efficiency from day one."