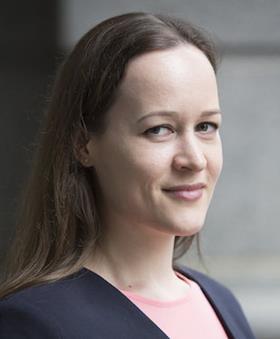 They do say that as one door closes, another one opens. And so, as US President Donald Trump puts up barriers to trade (if not yet a wall) in his bid for greatness, one of his principle targets for tariffs – at the last count $250 billion worth of them – is opening up for business.
As delegates heard at our AL China conference, the country will reduce its 25% duty on foreign-made vehicles to 15% over the next five years, as part of a wider policy to allow more imports. At the same time, it will remove a decades-long 50% cap on foreign company ownership – a policy that has given rise to automotive partnerships such as BMW Brilliance – and this should help to boost production. Importantly, President Xi Jinping has also pledged to strengthen intellectual property rights, which may (or may not) reassure foreign companies hoping to do business in the country.
With its economy expanding steadily and the automotive industry keeping pace with GDP growth of about 6% per year, China is expected to make 25.3m vehicles in 2018 alone. Once the new policies are in place, automotive production by both foreign and native companies is predicted to boom, and not only for the local market it has traditionally served; according to the China Automotive Technology and Research Centre, exports could jump from under 1m at present to 5m by 2025.
Furthermore, as China is already in pole position for new energy vehicle production – operating more than half of global capacity – a stronger basis for manufacturing, and for exports, will surely enable the country to increase its lead in the new era of mobility.
"In a macro framework, China is pushing ahead with its 'One Belt, One Road' initiative and the international status of China is on a constant rise," commented Huang Yumei, vice-director of the Information Resources Development Department at the State Information Centre, at AL China. She described increasing openness as a "mega-trend" for the country; other delegates compared this outward-facing approach with the rise of protectionism in the US, and in Europe too.
While China has hit back at the US with targeted levies of its own, promising "measures of comparable quality and quantity", its overall position on trade is clearly one which now encourages greater movement of goods across international borders.
Restrictive policies may cause economic stagnation elsewhere, but logistics companies will surely benefit as the largest car market in the world throws its doors wide open.