While a necessary and welcome part of our daily lives, the internet has provided a greater opportunity for scammers to take advantage of unsuspecting consumers.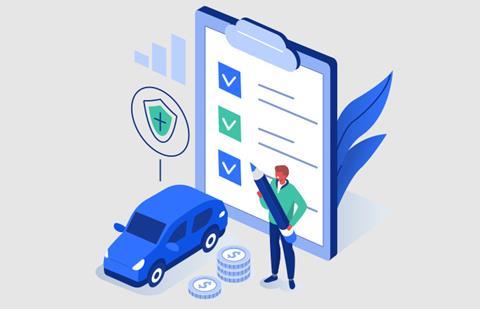 As is the case for many industries, car shipping scams are on the rise, with fraudsters seeking to con customers out of their hard-earned cash. Information is key and careful research of your car shipping options can help you to avoid falling victim to a scam.
Unfortunately, there are plenty of bogus car shipping companies around who are only too happy to take your payment with no intention of shipping your car. Even legit companies can adopt shady practices to deceive their customers, such as adding hidden fees to your bill or using bait and switch tactics to upsell their services.
Here, finished vehicle freight forwarder CFR Rinkens offers advice on how you can recognise and avoid falling foul of some of the common car shipping scams:
Make sure that you understand the ins and outs of car shipping
If this is the first time that you have used a car shipping company, it is likely that you don't know much about how the car shipping industry works. By arming yourself with information about the various types of shipping methods, the average cost and the approximate shipping duration, you can help to protect yourself from potential fraud.
Research your chosen shipping company
It is important that you do your homework and find out as much information as you can about each business as you search for a suitable car shipping company. Firstly, do a quick Google search and check for the quality of the company's online content. Bogus companies are often in such a hurry to launch their fraudulent website that they fail to proofread it, publishing it with a multitude of spelling and grammatical errors.
Does the shipping company provide details for a physical address, email address, and phone number on their website? If not, this should ring alarm bells. Does the company have something to hide?
Before committing to their services, you should research the shipping company's ratings on Better Business Bureau (BBB), Google and social media. Just be mindful that the latter two can contain fake reviews, so have a read through and decide for yourself. Also, keep in the back of your mind that some fraudulent businesses will employ companies to generate fake, positive reviews for them, so don't trust everything you read! Fake reviews are often poorly written and sound repetitive. Don't be discouraged if a car shipping company has a handful of negative reviews or complaints, this is normal. No business is perfect and you cannot please all customers all of the time.
Finally, you should check that any carrier company is fully licensed, with a valid Motor Carrier number from the Federal Motor Carrier Safety Administration (FMCSA) and that they have no complaints filed against them. A shipping company that does not possess a valid Motor Carrier number is not authorised to provide its services within the United States. A good point of reference is the FMCSA's Safety and Fitness Electronic Records website.
Don't pay money upfront
Steer well clear of carriers that request payment upfront – this is a common technique used by scammers. While you will need to pay your broker fee before your car is shipped, the remainder of your charges should not be due until the car arrives at its destination.
Make sure your chosen shipping company uses a safe and secure method of payment, such as Paypal, bank transfer, credit or debit card. Using a credit card for payment provides you with the added bonus of fraud protection. Some car shipping companies offer their clients an escrow service to protect both buyer and seller.
Avoid bait and switch scams
Sometimes there are unavoidable additional charges that are out of the control of the shipping company, such as unexpected customs fees. However, you should exercise caution, even after careful research a legitimate business is still capable of scamming you. One tactic used by underhand businesses is the 'bait and switch' scam, where they quote a certain cost for shipping your vehicle, then add on additional fees prior to the pick-up date. While a cheap quote is appealing, remind yourself that if it sounds too good to be true, it probably is unrealistic and should be avoided. Your research will pay dividends here as you should now have a prior knowledge of industry rates, different services and the factors that affect shipping costs.
Be cautious of quick scheduling
Scheduling efficient car shipping is a process that takes time and should not be rushed. Your shipping broker will need to identify a suitable carrier to meet your specific needs and this may involve contacting many companies within their network. This process can take even longer during peak car shipping seasons because of high demand. Companies who arrange to collect your vehicle in a mere matter of hours may very well be scamming you.
Check for proof of insurance
As it is a legal requirement, a legitimate and trustworthy car shipping company will carry its own insurance. This insurance is put in place to cover any loss or damage to your vehicle while it is in transit. Always make sure that you ask to see proof of insurance before signing an agreement. Don't hesitate to ask companies for additional information, those with nothing to hide will be only too happy to answer your queries.
Arm yourself with evidence against unwarranted damage claims
Last but certainly not least, always thoroughly check your vehicle and obtain photographic evidence before it is shipped. This will come in handy if you need to dispute any unwarranted damage claims.
Taking the time to research your choices can save you from becoming the next victim of car shipping fraud. Choose a car shipping company with the required license and insurance, that quotes you the going market rate, and rest easy knowing that your car is in safe hands.
Joseph Giranda is director of commercial relations at CFR Rinkens