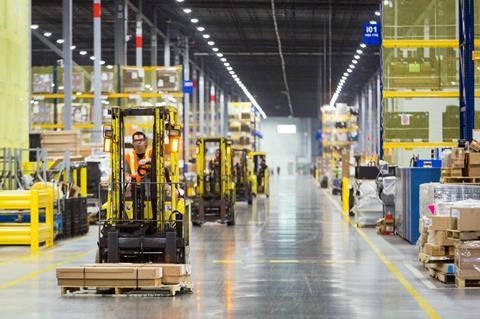 The vehicle-maker has officially opened a $65m service parts centre in Michigan that will pack 120m parts per year for the AC Delco and GM Genuine Parts brands.
The new facility, which covers 102,000 sq.m in Burton in Flint, is triple the size of the one it replaces, and employs 800 people. It is the carmaker's largest single investment in a warehousing and logistics facility in the US in nearly 40 years.
"This new facility in Burton will help us continue to deliver the industry's best possible sales, service and ownership experience," said Barry Engle, GM executive vice-president and president, the Americas. "Strategic investments in our core business, and the strong US economy, are creating opportunities for GM and its employees all over the country, and especially here in Michigan."
An average of 100 inbound deliveries to the Burton facility are made every day and the service parts are being packed and distributed across the US for the Chevrolet, Buick, GMC and Cadillac (and competitor) brands, with an average of 55 outbound deliveries made each day. The facility has 84 shipping and receiving docks, up from 35 at the previous site.
"The facility is managed by GM leadership," a spokesperson for GM told Automotive Logistics. "We also contract two logistics service providers to assist in the scheduling of inbound and outbound trailers."
NorthPoint Development, which built the facility, is leasing it to GM on an initial 12.5-year contract.