Orbis has expanded its reusable tote and pallet production facility in Urbana, Ohio by 30% and leased an additional warehouse.
The packaging provider said it had added 4,645 sq.m to the existing Urbana facility, bringing it to more than 18,000 sq.m, which has enabled it to add more presses and tools, increase capacity and shorten lead times. The expansion increases the company's overall moulding capacity by 10%, according to a spokesperson for Orbis.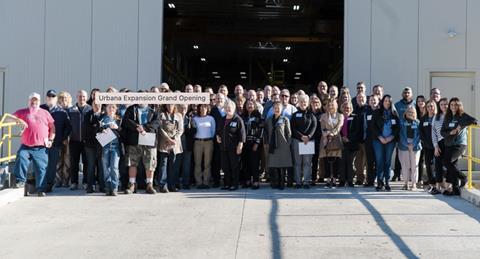 The company has also leased a second 62,430 sq.m warehouse to support operations.
"Our customers rely on us to help them move their goods in the supply chain more sustainably with reusable packaging," said Norm Kukuk, president of Orbis. "This expansion gives us the flexibility and capacity to enhance production of our packaging products. The people of our Urbana plant are dedicated, committed and focused on serving the customer. This expansion gives them the infrastructure to make that possible."
Orbis operates 11 manufacturing plants across the US, Canada and Mexico. The company has been developing a range of sustainable products for the automotive industry. Earlier this year it began offering customers packaging lifecycle assessments to help customers evaluate the benefits of switching to reusable packaging to reduce environmental impacts.