The Suppliers Partnership for the Environment (SP) has published new guidelines to help OEMs and their suppliers source sustainable packaging designs for use in expendable packaging.
According to SP, expendable packaging is the most common type used for the international shipment of service parts and as a backup for returnable packaging for inbound parts for manufacturing when needed.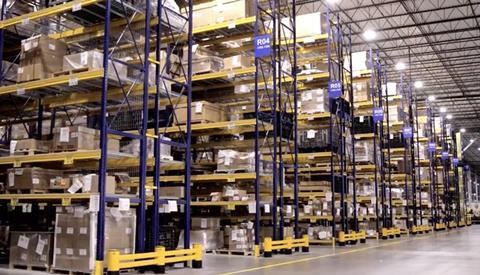 The SPE is a collaboration of carmakers, including Ford, GM, Honda, Stellantis and Toyota, and their tier suppliers and packaging providers. The latest document is the result of a collaboration between the SP's Sustainable Packaging Work Group, which is co-chaired by Bridget Grewal of Magna International and Matt Marshall of Toyota Motor North America. The group said the sustainable packaging strategies outlined in the guidance document be reviewed by automotive companies' when making packaging design and sourcing considerations, and distributed widely across the automotive supply chain as best practice guidance.
Kellen Mahoney, director of the SPE, said the new guidance is "a solid example of the outputs of… collaborative discussions. We look forward to continuing to build on the learnings from this process to further improve the sustainability impacts of a wide range of automotive packaging materials."
Recycling and waste
The latest guidance document – Sustainable Packaging Specification Recommendations for Automotive Expendable Packaging – gives ten recommendations on design to enable viable recycling processes on a range of expendable packaging materials as well as additional recommendations to minimise waste in the design of corrugated boxes. SP said the document builds on and is designed to align with established SP sustainable packaging guidelines for automotive manufacturing operations, where returnable packaging is more widely used.
Among the ten-point recommendations SP advises that packaging combining multiple materials should be avoided whenever possible, and where unavoidable, materials should be able to be segregated without requiring significant time or force. It also recommends that natural solid wood with no adhesives should be specified for use in wood packaging applications, including pallets, crates, and dunnage, whenever possible. Additionally, the use of foams in packages should be avoided as polystyrene, polyurethane and other thermoset products are difficult to recycle.
The SP recommends that OEMs and suppliers establish an internal monitoring programme to track, measure and formally approve packaging design conformity by environmental or sustainability team personnel.
New strategies for lean, green and smart packaging will be under discussion at this year's Automotive Logistics and Supply Chain Mexico conference, which takes place in Mexico City between December 5-7