Carmakers looking for a quick and cost-effective port to move their vehicle volumes in and out of the southern US have a new option at the port of Mobile on the Alabama coast, featuring a fully equipped terminal run by AutoMobile International Terminal
As vehicle output continues to recover in the face of strong demand in the North American market, the need for quick and efficient processing of finished vehicles through the region's ports becomes more important. However, there are already reports of congestion and quality issues at certain vehicle processing terminals, which is causing costly delays for customers already waiting anything between two weeks and four months for their vehicles.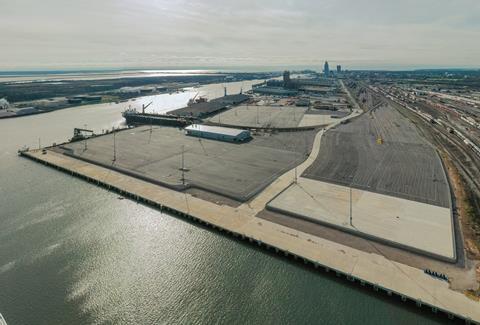 However, there is now a new gateway for vehicle import/export trade on the US Gulf coast that promises to accommodate returning volumes and already has capacity to process 150,000 vehicle units annually.
Competitive advantages
The port of Mobile in the US state of Alabama has a new $60m finished vehicle ro-ro terminal, including a 3,700 sq.m (40,000 sq.ft) vehicle processing centre (VPC), that promises to speed up the vehicle delivery process and which offers competitive advantages in cost and time over rival ports in the Gulf and US east coast.
The facility is being operated by AutoMobile International Terminal, a joint venture between Argentine operator Terminal Zarate and Neltume Ports, which is based in Chile. It follows an agreement signed last year with the Alabama State Port Authority (ASPA).
Leonardo Montenegro, chief operations officer (COO), at AutoMobile International Terminal, pays thanks to the state authorities in Alabama for the success of the project.
"I would like to recognise the support of Alabama State Port Authority, the Alabama Chamber of Commerce, which whom are working to approach local OEMs, and Alabama legislators for helping to make this project successful," he says.
Growth in trade
The opening of the ro-ro port at Mobile comes at a time of significant automotive growth in Alabama and the wider south-eastern automotive corridor in the US. Carmakers already producing vehicles in Alabama include the Honda (Lincoln), Hyundai (Montgomery), Mercedes-Benz (Tuscaloosa) and the Toyota-Mazda joint venture in Huntsville, supported by a tier supplier network in excess of 170 companies. Those carmakers stand to benefit in terms of exporting their volumes from the short distance and onward connectivity offered by AutoMobile International Terminal compared to other port facilities.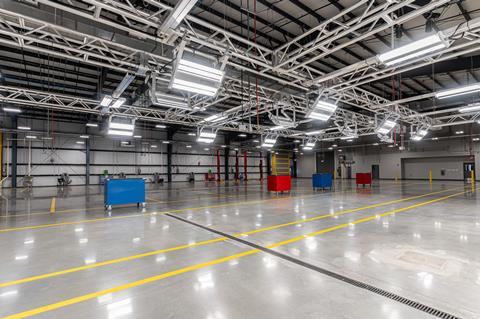 Carmakers have also expanded their manufacturing footprint in the neighbouring states of Georgia, South Carolina and Tennessee over recent years.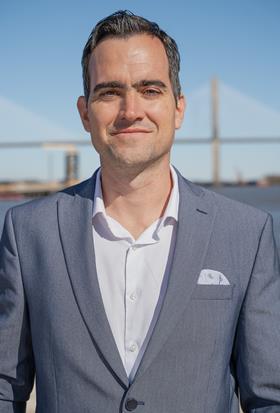 The development of the new port at Mobile also comes at time when OEMs are looking for more short-sea capacity from Mexico into the US (in part to overcome ongoing rail disruptions in Mexico). The port's position on the US Gulf coast provides direct trade with Mexico.
"OEMs are looking for short-sea shipping as an alternative to bring cars to the US. For those OEMs in Mexico, we are the new option, with a strategic location in the Gulf, a short distance from Mexico," says Montenegro.
The port of Mobile also supports deep-sea trade routes with global markets, including those in Asia, via the Panama Canal.
Room to manoeuvre
Measuring just over 23 hectares, the facility has the capacity to store 7,000 vehicles. It is based on the ports main multimodal complex, one dedicated berth on Third Mile Creek, and one preferential berth at Pier E, which is owned by the ASPA. The berths are maintained at a 12-metre depth and with a berth length of 457 metres, which can accommodate any existing pure car and truck carrying (PCTC) vessel. The US Army Corps of Engineers is currently carrying out a project to deepen the channel feeding the port to 15 metres and widen it by 328 metres. That work will be completed by 2025.
The port is served on the land side by five of North America's Class 1 rail companies. The rail ramp area, which has capacity to hold 2,000 vehicles, has 10 tracks with capacity to work 60 multilevel auto rail cars at a time. There are also direct links to interstate highways 10 and 65 for road freight and the terminal is equipped with a truck staging area with a capacity for 2,200 vehicles.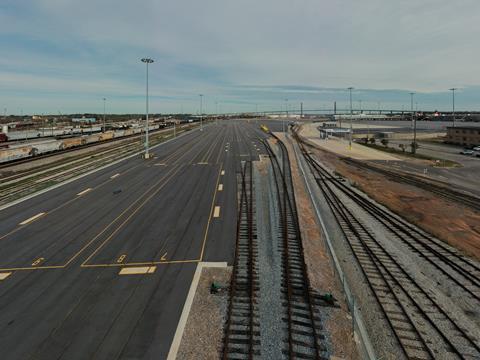 Quality throughput
The on-site VPC has 25 workstations for accessorisation and pre-delivery inspection (PDI) services, including three high-intensity inspection tunnels. The VPC also features a body shop and paint booth, along with two manual and one fully automated car washes (that use recycled water), the latter able to service 75 vehicles an hour.
The terminal also has 8,000 sq.m (two acres) of concrete paving for high and heavy operations, along with the capability to quickly adjust its VPC to an equipment processing centre (EPC). The company has already been in talks with a number of commercial equipment manufacturers about the capabilities the port facility offers.
The whole facility is linked by a fully integrated proprietary terminal operating system (ToS), which allows full vehicle status visibility for the manufacturer and subsequent stakeholders, including trucking companies, railroads, ocean carriers and dealers. All areas of the terminal and VPC will have full wi-fi and 5G coverage.
Taken together, the new finished vehicle terminal at the port of Mobile provides new capacity and transport services for importers and exporters at a time when they need it most. The message from Leonardo Montenegro to carmakers in the US and abroad is simple: "We are here, we have this capability and we are ready to start."
Read more about the capabilities at AutoMobile International Terminal
AutoMobile International Terminal by numbers
· 150,000 vehicle unit annual processing capacity
· 3,700 sq.m vehicle processing centre
· 7,000 vehicle storage capacity
· 457 metre berth length
· 2,200 vehicle capacity for truck staging
· 2,000 vehicle capacity rail ramp
· 10 track rail ramp
· 60 multilevel auto railcar loading capacity
· 2,200 vehicle capacity at first point of rest
· 500 ft distance from berth to first point of rest