The automotive industry has been hit by a series of disruptions, from pandemic to war, so what is the outlook for automotive supply chains in 2023? Andrew Austin, group operations director at Priority Freight, says OEMs need the services of a complete end-to-end logistics provider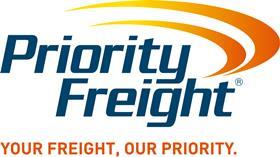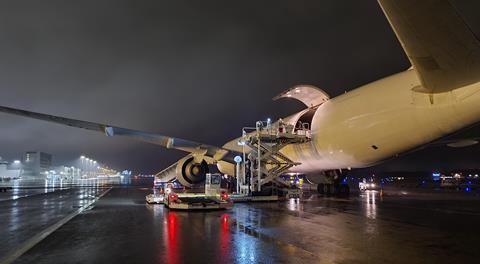 Any single global event is enough to threaten the fragile automotive supply chain, which relies on the just-in-time (JIT) model to function most efficiently. Yet the industry has endured and survived more than its fair share of challenges in recent years. First, Brexit bought new regulations, practices and driver shortages. Then Covid-19 caused closures, lockdowns and scarcity of supply, and created a ripple effect across worldwide logistics.
As Europe began to live with the 'new normal' it was rocked by the Ukraine conflict, which created a wiring loom crisis so great it is now overtaking the semiconductor crisis as the automotive industry's most problematic supply chain issue. In addition, the no-fly zone over Russia has meant that the route previously used as a shortcut between the industry's two biggest automotive continents – Europe and Asia – is no longer viable, requiring a painfully long and costly detour.
Rising tension between China and Taiwan introduces new concerns for automotive supply chain stability, mainly because of Taiwan's global dominance over the production of semiconductor chips. In reaction to the 2021 chip shortage, many OEMs investigated the viability of producing their own chips, but very few, if any, have moved away from reliance on the Asian markets for supply. There is much debate about nearshoring and its potential impact on automotive logistics. Even if manufacturers follow this path, it certainly would not be a suitable solution for all components. At Priority Freight, we are confident that demand for various logistical solutions will likely remain stable.
So, what will the future look like for automotive supply chains? Will we see a return to pre-pandemic patterns and methods of working, or is the industry evolving in a new or improved direction in a bid to survive recent (and future) global challenges?
Air: Charter, craft and cargo
Air charter has proven itself as a vital tool for time-critical logistics over the past few years. As belly capacity is still slow to return to its pre-pandemic rate, we have observed that companies continue to favour chartering aircraft over the use of air cargo. Supply chains have changed dramatically, and Priority Freight has had to adapt by creating innovative solutions and turning to other (sometimes multiple) modes.
We saw an initial increase in the number of air charters organised as a result of Brexit and the pandemic, and while we expected volumes to ease back over recent months, they have actually increased further. These customers tend to be in the automotive manufacturing sector, where disruption to the supply chain could result in costly delays and potential downtime. Without the use of air charter, it would take days for parts to reach their desired location rather than the hours that are required for time-critical deliveries.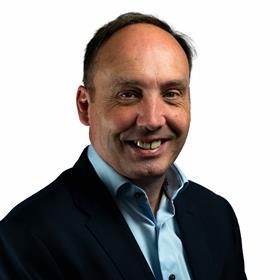 Despite new players entering the market, there remains a lack of suitable aircraft for the dedicated air charter market. The limited availability of certain types of aircraft continues to be an issue for the industry as the demand for capacity continues to outstrip supply. This is especially the case with the larger airframes designed for oversized cargo. This, coupled with the European Union Aviation Safety Agency (EASA) ending the Cargo-In-Cabin agreement in July last year, is pushing commercial rates up even higher. In air charter, more than any other area of the logistics industry, there is a constant balancing act between urgency and cost. Given the continued external time pressures, the financial implications of air charter are often outweighed by the cost of stopping production.
Flying ahead of the curve
OEMs who are currently ahead of the curve are those employing the services of a complete end-to-end provider, such as Priority Freight, for their logistical movements. We provide greater scope for flexibility, access to a wider choice of solutions and alleviate the administrative burden associated with complex, cross-border shipments.
Changes because of Brexit and the vast shipping container crisis that started last year have also impacted the way goods are handled, as well as creating an inevitable backlog of products. However, some positives have also emerged from this situation. At Priority Freight, we have welcomed the acceleration of digital processes that were created out of necessity during the pandemic but have now become standard practice. We've also noticed a change in the way companies approach shipments, with more choosing to secure longer-term contracts for air charter rather than responding ad hoc. This kind of forward planning can reduce uncertainty around availability and make costs more manageable for our clients.
Demand for air cargo is likely to remain high as forwarders continue to meet the needs of a rapidly evolving and globally distributed automotive sector. The ongoing issues with sea freight will undoubtedly drive the continued popularity of air charter as companies seek ways to transport goods further and faster to keep up with demand and reduce downtime.
Some speculate that rising inflation may lead to a reduction in demand for air cargo as finance departments tighten their belts, but for the automotive sector, at least, air cargo costs will always be more cost-efficient than production line stoppages. Demand for air freight from the automotive industry will be very much driven by the consumer. While the demand is there, OEMs will scale up their logistical needs, and we will respond accordingly.
Alternatives modes
In recent months, the road haulage sector has had to contend with increasing fuel prices pushed even higher by the Ukraine crisis, ultimately at a cost to the end client. Despite these multiple barriers to optimism, we are seeing a general improvement in capacity, pricing and confidence in the road haulage industry from both fleet operators and customers.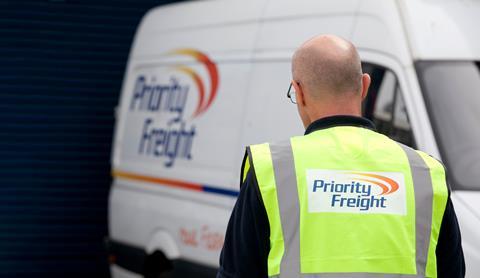 At Priority Freight, we see great value in road haulage itself and its critical role in multimodal solutions. Complete end-to-end solutions such as this keep the road haulage sector in favour and reduce reliance on less environmentally friendly solutions. However, road haulage is not always the best fit for the JIT model for obvious reasons.
So, are multimodal solutions the answer? We always propose general air freight, multimodal solutions or even on-board couriers if necessary and only ever suggest air charter when no other solution is viable given the business-critical nature of the job.
Future mobility
As the EV revolution gets into full swing, Priority Freight is embracing new challenges, such as the safe transportation of large, heavy and dangerous lithium-ion batteries. For safety reasons, they often cannot be stacked, and this, along with their density, means few can be transported at any one time. We are continually working with the air cargo and automotive industries to find ways to ensure a safe and cost-effective method of shipping these complex but vital components that will power future mobility.
Priority Freight recently moved a one-of-a-kind supercar concept which was powered by one of the more experimental power sources in development. This was a challenging but fun problem to solve and one that automotive logistics experts like us will have to become adept at managing in the future as vehicles powered by alternative means become more commonplace.
The ultimate goal of the past few turbulent years has remained the same from an automotive supply chain perspective; get the goods from origin to destination as quickly and efficiently as possible. And that is unlikely to change any time soon. It's most likely that JIT manufacturing will remain the norm, and automotive supply chains will need to rely on the timely transport of goods by air to maintain supply chain integrity.
The big question most manufacturers will ask is, what is consumer confidence likely to be over the next six to 12 months, given recent global and geopolitical developments? This will be the main driver for how OEMs plan their logistical requirements over the coming year.