ICL, a leader in finished vehicle logistics software provider with 30 years of experience, has worked across the outbound supply chain to optimise operations using advanced ETAs to each node in the route along which a vehicle is delivered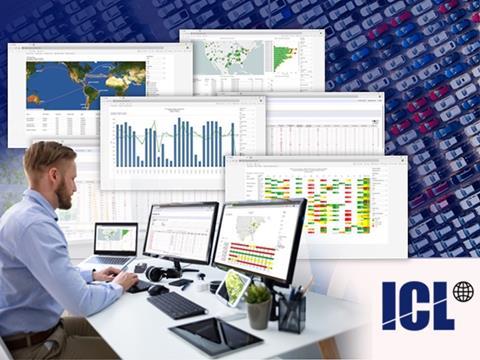 It has been a challenging year for OEMs and logistics service providers: how can the industry deliver on higher-than-ever consumer demands while maintaining costs and reducing emissions? Opening the year with dealer inventory 60% below last year, optimising every node of the finished vehicle logistics network has never been more critical for OEMs and LSPs. So how can advanced ETAs improve capacity optimisation.
Automated capacity booking
Knowing when a vehicle will arrive at a port is critical to ensure sufficient capacity for the next movement in the route. The more accurate the predicted ETA for each route segment, the more the capacity planning and booking process can be automated.
For example, if a vessel departing in 10 days has a capacity for 300 vehicles, predictive ETA to the port of exit can to help identify which 300 vehicles are most likely to make the sailing. The vehicle-level booking can be adjusted as needed as the departure date approaches, optimising available capacity. For some of ICL's customers, this process is entirely automated. The OEM logistics team saves time by intervening manually only with exceptions. The ocean carrier benefits from a reliable and updated forecast of vessel capacity, and an arrival date for each vehicle booked on that vessel. There is a benefit to the final distribution network in that the system gives a more accurate estimate of which vehicles will make the vessel. It means no surprise shipments left behind at the port of loading. It also means more reliability for planning last-mile logistics at the port of discharge. This automation is flexible to the latest methods of data exchange, whether in North America or Europe.
Last mile optimisation
Managing vehicle inventory at in-transit yards or destination ramps requires close coordination of OEMs and multiple LSPs to prevent overcapacity. Delays in the handoff between carriers, lost vehicles, and even worse, embargoes, can occur within days when truck capacity and inbound railcar arrivals are uncoordinated.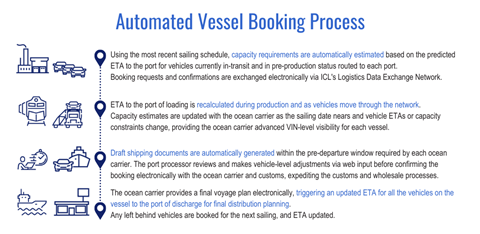 KPI reports using the predictive in-transit ETA can help OEMs foresee bottlenecks before they happen and make advance arrangements for extra capacity to mitigate delays or the added cost of spot rates. ICL's customers use red/yellow/green dashboards that compare the inbound pipeline of vehicles versus the contracted capacity and trending daily performance for each carrier at each facility.
Advance ETA information is helping LSPs optimise their capacity and labour planning. Ramps can plan labour needs with scheduled railcar arrivals for the next seven days. Truck carriers have a better understanding of when a full truckload can be allocated, therefore helping to reduce costs and emissions. This data can be sent directly to the carrier's transportation management system (TMS) and to operations planners by email. With the rise in electric vehicles (EVs), which often have a different load factor, this advanced vehicle-level notification will be more critical than ever to improve the network, reducing costs and emissions by optimising every load.
Controlling costs with predictive parts ordering
Another area where OEMs can optimise their outbound logistics is ordering parts for vehicles that require accessorisation before delivery. Just-in-time (JIT) inventory helps keep warehousing and transport costs low. But an authentic JIT supply chain requires knowing the exact date and time a vehicle will be available for the required parts. With accurate in-transit ETAs, parts orders can be understood weeks in advance. Some of ICL's customers have automated the ordering process by using ICL's in-transit ETA to trigger new orders. This results in lower warehousing costs and reduces manual efforts for the logistics team, who only need to review exceptions.
Improving ETA algorithms
Unlike providers that offer only a predictive solution based on self-learning technologies, ICL's ETA algorithms are continuously updated with the latest data points as each vehicle moves through the network. These algorithms adapt to the unique business needs of each OEM's operations and ETA visibility goals, providing OEMs with a better return on investment.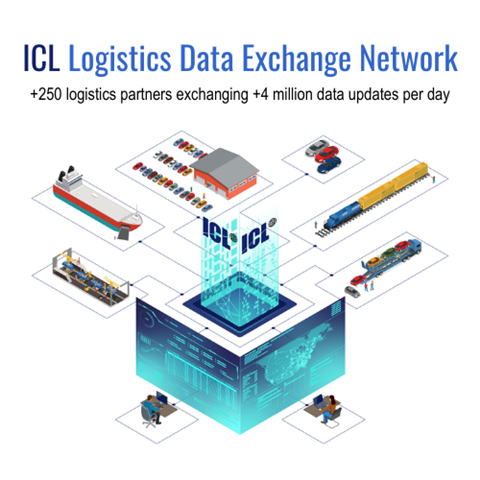 Calculating an accurate ETA to each node in a vehicle's route is not as simple as adding up the contracted service agreements for each segment. Many factors can impact the ETA to each location and each logistics provider, including:
· The actual trending performance for each carrier and location
· The day of the week, operating hours, and holiday schedules for each carrier and location
· The order type and priority of the vehicle
· Accessorisation and service orders
· Unique rules on when and how to use ETAs provided by the carrier
· OEM-specific business logic.
Digital twins are becoming increasingly popular for predictive logistics data. To accelerate the time to realise value from ETA logic changes, ICL offers an ETA sandbox, where adjustments to ETA algorithms can run side by side with the live ETA model. This is critical to testing 'what if' questions. For example, should vehicles placed on hold be included in the calculation? What standard deviation metric will yield the best results? What is the impact of tweaking the logic for separate locations?
Heading into the 'new never normal' of outbound logistics, the challenge is clear: OEMs and LSPs must optimise capacity at every opportunity to meet high consumer demand while keeping costs and emissions low. Only a foundation of clean and complete logistics data, shared between OEM and LSP, will maximise these capacity opportunities.
Watch ICL's panel presentations at Automotive Logistics & Supply Chain Europe, May 2-4 and Finished Vehicle Logistics North America, June 7-9, or visit www.iclsystems.com to learn more.