Shipping lithium-ion batteries across the world and storing them safely is a complex task and is governed by strict safety regulations. Dave Dudek, executive vice-president and global automotive and tire sector lead at Ceva Logistics, explains the key issues

As sales of electric and hybrid electric vehicles continue to grow exponentially, so does the need for safe, reliable and flexible handling of the lithium batteries on which they run. Many automotive manufacturers are looking to develop battery factories in both Europe and North America to grow a competitive advantage in new energy vehicles (NEVs).
The battery is the heaviest and most expensive component in electric vehicles, and automotive manufacturers are working to source these locally. However, the industry will require international movement of lithium batteries from Asia, where the majority are produced today, until the local sourcing is in place.
Dave Dudek, executive vice-president and global automotive and tire sector lead for Ceva Logistics, explains key issues in the handling, storage and transportation of batteries, as well as the new IATA Center of Excellence for Independent Validators (CEIV) lithium battery certification. He is the global lead for Ceva Batteries Solutions, a suite of contract logistics and freight management services specifically designed for NEV batteries — a market expected to increase ten-fold by 2037.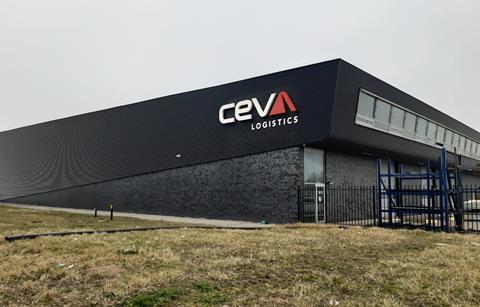 What do you consider as the key logistics challenges in shipping batteries?
The customer, be it an OEM, battery producer or other manufacturer, needs to know that they are working with a reliable partner who can provide true supply chain solutions covering not only the shipping but also the handling and storage of batteries. And it's not simple given that nearly every battery is engineered differently for each new vehicle model, so each type could require its own special transport solution.
An additional complexity is that regulation of the process is not something you find controlled by overseeing body, but rather controlled internationally, nationally and often locally by a large variety of governmental and regulatory authorities. This makes a sound understanding of local origin and destination regulations essential to identify and then execute the optimal transportation solution for both compliance and safety.
One of the key changes recently that we have been driving is the certification of lithium batteries transportation by air to ensure that the complex processes involved in shipping lithium batteries are understood and adhered to. Airfreighting of batteries, which, while forming a small percentage of the overall number of movements, is an important marker for the standards of shipping. Standards implemented in air cargo can inform processes in other transport modes and cover batteries destined for the full range of NEVs – hybrid electric cars, range extended electric vehicles, battery and fuel cell vehicles.
Why does the shipment of batteries need certification?
Airfreight shipments of lithium batteries are already highly restricted for the very good reason that if they are not handled and stored correctly, there is the risk that they could go into thermal runaway, which in turn makes either a fire or explosion more likely. It is the same reason not all airlines are willing to carry lithium batteries. Most have strict weight limits and other restrictions, such as being shipped in a state-of-charge not exceeding 30% of their rated capacity or not allowing batteries more than 35kg in passenger cargo holds. For batteries more than 35kg, specific approval must be requested from authorities. On top of that, there are also packing restrictions, and strict, formal Dangerous Goods training is required before anyone can be involved in the shipping of lithium cells and batteries.
As a global leader in the movement, handling and storage of all types and sizes of batteries, Ceva Logistics recognised the importance of transporting them safely and reliably, not only for the automotive sector, but also for healthcare, technology, and consumer and retail. In October 2021, Ceva became the first in the world to receive IATA's new CEIV for lithium batteries. This means when lithium batteries of all sizes and kinds, or even products with lithium battery inside, need to fly as air cargo, the Ceva Batteries Solutions team has the answer.
What can logistics companies and manufacturers do to prevent thermal runway?
Temperature control is often a basic manufacturer's requirement, but again temperature and humidity control depend on the individual battery, so there is no 'one-size-fits-all' answer to handling a battery. Batteries have always been classified as Dangerous Goods because of the potential safety hazards involved in their shipment. Formal Dangerous Goods training and thorough quality management are essential in ensuring the safe handling of batteries. Choosing a logistics provider with an experienced, trained team who can develop and execute the right transport, handling and storage solutions will help avoid situations of thermal runway.
What are the preferred modes of transport for shipping batteries?
The vast majority of automotive batteries transported intercontinentally will move via ocean freight in temperature-controlled reefer containers. With Ceva, as part of the CMA CGM Group, customers have access to these specialised reefer services for intercontinental traffic. In addition, there is also cross-border ground transport (truck, rail, multi-modal) within Asia and between Asia and Europe. The smallest percentage will ship by air, and in the case of the automotive industry, would generally be a back-up method or for engineering and prototype requirements. If the industry needs to move into catch-up mode for any reason, air charter does become an effective option.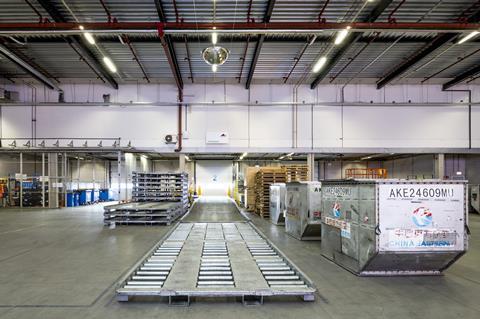 China does not currently authorise exports of batteries over 35kg through any of its airports, but it does allow cross border shipments into Hong Kong where they can then be moved by air. Hong Kong is currently the world's largest origin market for batteries by air, and it is one of the reasons Ceva's first CEIV lithium battery certified station is located there. The other station is in Amsterdam in the Netherlands, to cater to the European market, which is the next largest EV market outside of China.
Do you see a change in production locations in future?
With battery production currently concentrated in Asia, notably China, South Korea and Japan, the region will remain a powerhouse in manufacturing mainly because of those countries' continued investment and technological leadership in lithium batteries. New manufacturing markets in Europe and the US will continue to grow as auto manufacturers create new plants to build batteries closer to their production locations and consuming markets.
China will still play a leading role because of its own growing domestic market and increasing demand. New players are also entering the market, including companies who have not been involved in vehicle manufacturing in any way previously. OEMs naturally want to build in markets which have the biggest sales and so avoid the high costs involved in the shipping of finished vehicles.
What the pandemic has taught the industry is the need to have global and local sourcing for all areas of their business, including for batteries.
Do the complexities of handling and shipping lithium batteries mean specialised training or equipment is required?
Training is paramount across the lithium battery supply chain and being able to offer multi-modal solutions globally also means local and global knowledge is vital.
There are also complex customer requirements regarding handling, which need to be accounted for, including but not limited to temperature and humidity control. Storage in a cool, dry place slows the ageing process of lithium batteries and helps prevent thermal runaway events. Transporting and storing batteries may require dedicated battery terminals and specific warehousing capabilities. This means special assets and equipment are required.
Finally, there are different regulations for new, used, defective or damaged batteries and cells – all of which require specialised knowledge and training to be able to store and transport them.
How does the process work for CEIV, and how do you ensure standards are maintained?
Developed in support of IATA, there is now a fully-fledged training programme covering all aspects of lithium batteries warehousing and handling, for personnel and facilities. The facility requirements include special equipment for battery handling, temperature and humidity control requirements, and spacing and packaging guidelines.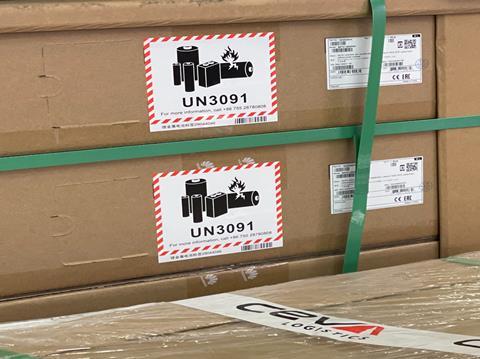 Multiple people in each Ceva Logistics location have been trained to ensure 24-hour coverage at each accredited site. These subject matter experts are central to the CEIV lithium battery certification. Re-certification is required every two years, ensuring continuing education and updating of best practices.
Why did Ceva decide that this certification was so important?
As a leading logistics player with strong, long-standing expertise across the automotive industry, we believed it was important to use our pre-eminent position in the market to help design, develop and implement a standard that would benefit the entire industry. Working closely with IATA we have developed this comprehensive certification that can now be rolled out worldwide at more of our own locations and eventually those of other logistics companies in the industry.
From our perspective, we are immediately able to roll it out across our core airfreight product offering, as well as charter and time-critical services to give immediate confidence to all our customers with battery transport needs.