Bryan Burkhardt, executive director, automotive logistics executive committee (ALEC), talks General Motors, building a network and why you should always embrace your failures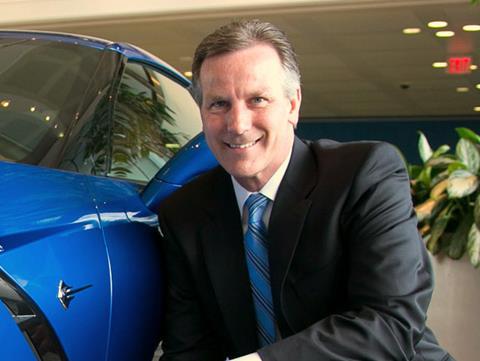 What did you want to be when you were younger?
I grew up in an automotive town and many of the people I admired growing up were automotive executives. I knew early on that I wanted to be an executive for a large corporation and preferably in the automotive industry. So, becoming a GM executive at 34 was very rewarding.
What is the greatest piece of advice anyone has given you in your career?
Make a difference. Always leave every position or department better than when you got there. It's not good enough to say "I have that experience". You need to be able to articulate what you and your team did to take it to the next level. What innovations did you implement? How did your key metrics improve? Be a person that your organisation can count on to get results the right way.
Who or what inspires you in the world of automotive logistics?
I've always been impressed by visionary leaders and those that can keep calm when dealing with extremely large challenges with significant rewards or consequences. It's easy to play it safe and stick with the status quo but leaders that have a skill for mobilising and energising a team to change the game have always inspired me.
What piece of advice would you give to someone entering the automotive logistics industry?
Don't waste time telling people what you can offer. Do your job extremely well to demonstrate your skills.
Find a mentor and be a mentor. Getting another perspective from someone that has your best interests at heart can be extremely valuable. It's also very rewarding to be able to help someone else progress in their career by being a mentor.
Build a network. Doors open doors and building a large network of professional colleagues can help with future opportunities.
Always make sure your team knows you have their back. A team will bust through walls for you if they know they have your support when things get tough.
If you could learn one thing that would help you in your job, what would it be?
Embrace your failures. Some of the most valuable lessons can be learned from your failures. Successful people learn from their mistakes to make them better for the next challenge or assignment.
"A team will bust through walls for you if they know they have your support when things get tough" - Bryan Burkhardt, ALEC
What was the last experience that changed the way you work?
Probably the five years I spent at Saturn [subsidiary of GM]. The goal was always to make the best decision. The culture wasn't focused on hierarchy or levels but rather who could put the best idea on the table and get support from the team. It was a culture where the team meant more than any individual. That experience changed my leadership style to a more team-centered approach.