Kristin Decas, CEO/port director, Port of Hueneme, talks, boxing, chocolate and why it's important to be a sponge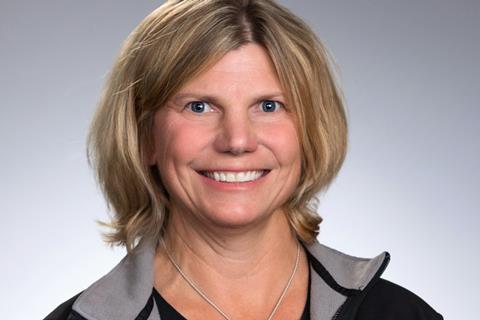 Kristin Decas has been a port director and CEO for 13 years. Following a five-year tenure as CEO of the Port of Bedford, Masachuessets, she moved to the Port of Hueneme in California in February, 2012. Decas was the first woman to lead both the Port of New Bedford in its more than 50-year history and the Port of Hueneme in its 82-year history. She was the fourth woman to chair the Association of American Port Authorities in its 106 years.
1.What did you want to be when you were younger?
Believe it or not, I wanted to be a dentist or own a chocolate store! That was a young toddler's conflicted ambition.
2. What is the greatest piece of advice anyone has given you in your career?
One of my mentors, former mayor Lang of New Bedford, told me to make a fist and literally would have me make fists in his office. He was telling me to believe in myself and position my mind in such a way that I was always in the correct boxing match and could win. This small, but important piece of wisdom has gotten me through many challenges.
3. Who or what inspires you in the world of automotive?
I would say the relationships I have made in this industry are irreplaceable. I relish the business partnerships I have fostered, many that have also become strong friendships. From a business perspective, it's fascinating to watch the industry evolve and move toward automation. It is very rewarding to secure new business that creates new jobs and prosperity for our local community.
4. What piece of advice would you give to someone entering the automotive industry?
Be a sponge, study and learn the industry. Get to know the people in our business and take advantage of their knowledge. Look for every opportunity and go for it. I tell women, you won't get the job if you don't apply. Of the 60 candidates at the Port of Hueneme, I was the only female that applied.
"Of the 60 candidates at the Port of Hueneme, I was the only female that applied" - Kristin Decas, Port of Hueneme
5. If you could learn one thing that would help you in your job, what would it be?
I want to hone and enhance my leadership skills. On an annual basis I attend the Yale CEO summit in New York that brings together CEOs from all over the country in many lines of business. Many from our industry, including CEOs of OEMs attend this summit. This presents an opportunity to learn from others at the top of their game and provides invaluable insights for me to tap into as well as grow in our field and as a professional.
6. What was the last experience that changed the way you work?
In our company, we have a team-building curriculum. As part of this programme we did a psychological exercise that educated us on how our different team members digest instruction, prefer feedback and how they like to perform in their professional life. As one example, some people like to stick to a tight schedule and make appointments and others just want you to drop by their office anytime. This team building exercise has made me more respectful and understanding of my team members and guides me in how to best support the great individuals working at the Port of Hueneme.