Missy Pearlman, group manager, vehicle transportation operations, Toyota Motor North America, talks singing, respect and working in an open environment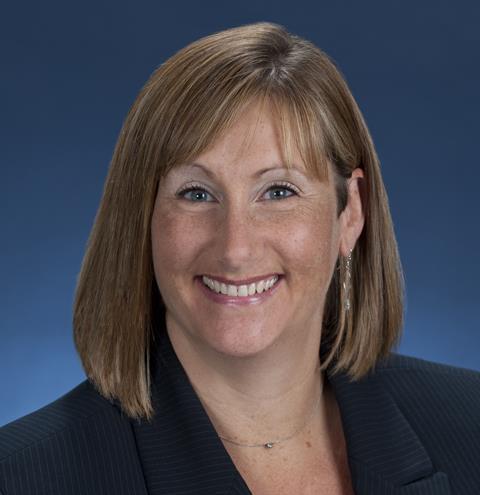 Missy Pearlman has been with Toyota Motor North America since 1994 and has spent a lot of that time with Toyota Logistics Services overseeing vehicle distribution, including as national logistics planning manager and senior manager for planning and systems. She has an extensive knowledge of the finished vehicle sector in North America and took over as group manager of vehicle transportation operations in February 2019.
What did you want to be when you were younger?
I wanted to be a professional singer and then when I started college, I had aspirations to be a lawyer, but I'm grateful neither of those worked out because I'm doing exactly what I was meant to do. I work for a great company that's always working towards improving. Speaking of improving, my singing needs some practice, but I do a pretty mean solo when I'm alone in my car.
What is the greatest piece of advice anyone has given you in your career?
I'm very fortunate to work at Toyota because our team members care about one another and I've had many mentors over the years who've helped me become the leader I am today. The advice that sticks with me the most, though, came from my mom. Do what makes you happy and gives you a sense of accomplishment and purpose, the rest will work itself out.
Who or what inspires you in the world of automotive?
I'm inspired by the constantly changing environment. No two days are alike, there are always problems to solve and opportunities to take advantage of, and I get to learn something new every day. Also, in my role I interact with many different groups and individuals and seeing them constantly working towards improving our customer's experience inspires me every day.
What piece of advice would you give to someone entering the automotive industry?
Quite simply, be yourself and be honest. Respect for people is a key pillar of The Toyota Way and co-workers appreciate a leader who's open, honest and addresses problems. By working together as problem solvers, not only do we improve our skills, but we build team work and a strong sense of accomplishment.
If you could learn one thing that would help you in your job, what would it be?
I wish I was more knowledgeable about current and emerging technologies. I think this challenge will go on my next self-evaluation! We're very fortunate to have lots of great team members who can teach me about technology and how it can benefit my role.
What was the last experience that changed the way you work?
When Toyota moved to Plano, Texas, several years ago, we changed our work environment to be more open and collaborative. I used to have an office, however I now have a work station that's in the open with the rest of my team, and I love it! We can collaborate, move faster and make quicker decisions that benefit our team and our customers. Plus, having an open work environment is fun, builds comradery and even stronger team work.