Rory Hepner, general manager duty drawback and finished vehicles, logistics/customs, Mercedes-Benz USA, talks leadership, law and why you should never be afraid to ask questions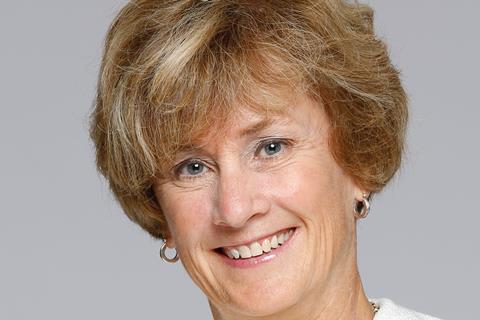 Rory Hepner, who has been with MBUSA for more than 25 years has held a variety of management positions, including in corporate counsel, field, and sales operations. She was in charge of the domestic vehicle distribution and logistics at MBUSA before she became director and general manager of strategic retail development. She currently leads a new team focusing on finished vehicle export and domestic logistics for MBUSA's affiliate MBUSI, LLC, which produces SUVs for worldwide distribution.
1.What did you want to be when you were younger?
I started at Mercedes-Benz as a staff attorney. I wanted to be an attorney from a very young age, but I realised early in my career at MBUSA that I actually enjoyed being in a business line position as opposed to a staff role. I have no regrets in the change that I made in my career direction. However, I firmly believe that a legal education has helped me in my career. It has improved my communication skills and also honed my analytical skills, which helps to evaluate complex issues and propose solutions.
2. What is the greatest piece of advice anyone has given you in your career?
Be true to yourself and your values and never be afraid to ask questions.
3. Who or what inspires you in the world of automotive?
Leadership. The automotive industry is in the process of dramatic change to address environmental challenges. In the midst of this stress, good leaders inspire people with their strategic vision to navigate change. Those same leaders then provide their teams the authority to execute the strategy and maintain the conviction to the course of action. MBUSA is fortunate to have a great leadership team during the current environment.
4. What piece of advice would you give to someone entering the automotive industry?
It is a fast-paced and ever-changing industry. The only real constant is change. Do not focus on linear career growth. Instead be willing to move beyond your comfort zone and take on different roles and responsibilities. Recognise that sometimes the way forward begins by going backward or sideways in positions which will provide you the opportunity to learn the many facets of the business. Never stop learning.
5. If you could learn one thing that would help you in your job, what would it be?
Patience. I grew up in northern New Jersey and now work in Georgia. We need patience, nothing is accomplished overnight.
6. What was the last experience that changed the way you work?
MBUSA's relocation of its corporate office from New Jersey to Atlanta, Georgia. We adopted an open office environment which allowed the teams to collaborate freely. MBUSA has always recognised that our strength is our people and it is important to leverage the employees' assets in order to meet the ever-changing objectives of this fast-paced industry.