Sue Slaughter, purchasing director global material cost, supply chain sustainability and diversity, Ford Europe, talks manufacturing, mobility and why Extinction Rebellion is making an impact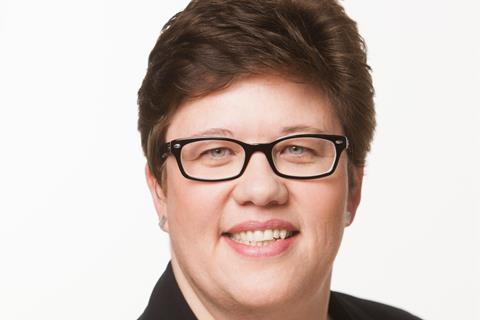 Sue Slaughter has a long history of purchasing roles at Ford, having started there in 1987. She soon became purchasing director for the European Business Office in 1990, a role she held for almost 20 years. She took over as director of purchasing, Ford Europe in January, 2018.
1.What did you want to be when you were younger?
A social worker, but my parents dissuaded me. They weren't very happy when I then said I wanted to go into manufacturing. It was the late 80's when the UK manufacturing sector had seen a major shift and significant job losses.
2. What is the greatest piece of advice anyone has given you in your career?
Don't turn down any opportunity that comes along. Sometimes you will enjoy them, sometimes you won't, but you will always learn from them.
3. Who or what inspires you in the world of automotive?
There are too many people to name just one, but it is an incredibly exciting time in the automotive industry. We are moving from serving the individual to serving societal needs around mobility, including the environmental impact of what we do. I am inspired by that level of change. It is probably the most significant and exciting challenge in my 33 years in the industry.
4. What piece of advice would you give to someone entering the automotive industry?
Expect change and be open to it. Take every opportunity that comes along as a chance to learn. It is one of the most progressive industries with a wealth of opportunities if you work hard and adapt to the changes as they come.
5. If you could learn one thing that would help you in your job, what would it be?
I would really like a crystal ball to see what is going to happen in five years, but in the absence of that, I would love to have been an engineer. It would have helped me in my day-to-day job as I spend a lot of time with my engineering colleagues looking at parts and competitor vehicles to see how we could be better and more cost efficient.
6. What was the last experience that changed the way you work?
The Extinction Rebellion [environmental protection] movement has had an impact on me. I am not sure it has changed the way I work, but I do use what has been happening to help the teams understand the changes we are going through in the industry and why. I recently took over responsibility for supply chain sustainability and so all aspects relating to the environment and what we can do to improve it are important to me.