Norway's Höegh Autoliners has announced that Andreas Enger (pictured) will take over as its CEO from September 8 this year, replacing Thor Jørgen Guttormsen who will continue to support the company as a non-executive director and senior advisor.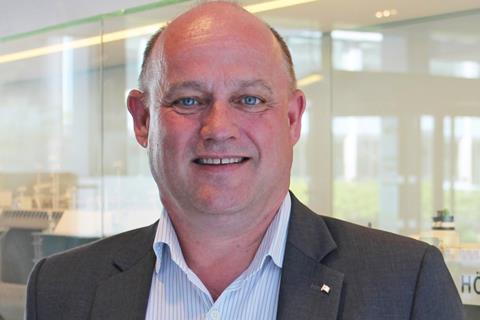 Enger moves from his role as chief financial officer (CFO), which he took up in September 2019, though he has also been serving as an advisor at the Norwegian ro-ro provider for more than a year helping the company update its strategy and operating model.
Prior to working at Höegh, Engers was a partner at professional services company Deloitte leading their Nordic strategy practice. He has also been a partner at McKinsey & Co. and held senior executive positions at Norske Skog, PGS and Peterson Packaging.
"Andreas joined Höegh Autoliners last year in a strategic capacity and has been an important part of the leadership team in driving strategic development and modernisation of the company," said the company's chairman Leif Høegh. "We are fortunate to have someone with Andreas' business acumen to take on this new opportunity. He is a strong communicator who is customer focused, and I believe his solid leadership capabilities will further strengthen a well-functioning senior management team."
Høegh also thanked Guttormsen and the management team for collective efforts made in reacting to the challenges posed by the Covid-19 pandemic.
"The agility and flexibility shown has been invaluable in the situation," he said. "Thor Jørgen's wealth of experience and inclusive leadership style has been of great value to the company. I look forward to our continued cooperation."